A lonely place...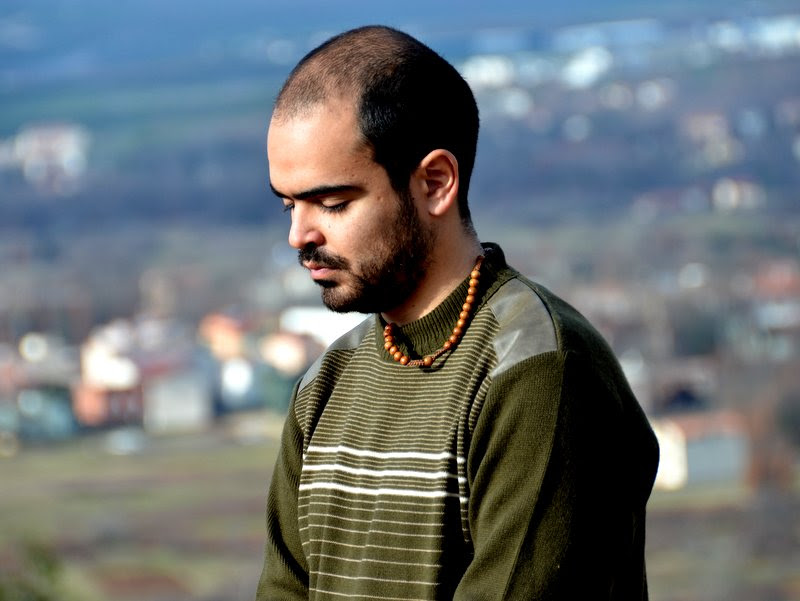 (c) Mary TV 2014
J.M.J.
Dear Family of Mary!
In the Gospel for today it says, "Rising very early before dawn, he left and went off to a deserted place, where he prayed." (Mark

1:35

) Jesus spent the night before ministering to many people, late into the night, but he got up very early the next day and went off by himself to pray. In the RSV is says, "And in the morning, a great while before day, he rose and went out to a lonely place, and there he prayed." Certainly we can imagine such a place, deserted and lonely. It was outside of town, off in the wilderness where you would not see other people. Jesus chose such a place to find His Father in prayer.
I find this habit of Jesus to be very meaningful. Jesus was like us, human in every way but sin. So he experienced the need for prayer, the need to find His Father through prayer. Now, many would argue that if the Father is everywhere, Jesus could easily find Him wherever He was. No doubt Jesus knew the Father was with Him constantly. He said so many times. But, He still went off to a lonely place to pray.
I think that Jesus shows us something about being human in this behavior. Jesus is demonstrating something in an outward way that is true for every one of us inwardly. Human beings are solitary. We experience deep within a certain loneliness or separateness that just never goes away. Blessed John Paul II spoke of this as "original solitude". He said that it was a vital part of our being persons, and having free will. We are in a very fundamental way, alone. No one can live our lives for us. No one can get inside our head or our heart or our soul and relieve that solitude. It is part of how we are made by God.
So when Jesus went to that deserted, lonely place to pray, He was expressing that reality. At some level, we are all in a deserted, lonely place within. It is our solitude.
I can find this solitude oppressive at times. Even yesterday I was feeling lonely. It was not because I was physically alone. It was because I was in touch with that place within. And it was a bit sad and terrifying. It is not easy to realize our solitude.
But, it is in that deserted, lonely place that Jesus found the Father in prayer. And that teaches us something more. If Jesus could find the Father in that place, we can too. It is in our deepest loneliest spot within that the Father wants to come to us and love us. In fact it is only in that place that we can truly hear from the Father and experience Him. I think I experienced the sadness of my solitude yesterday because I didn't take time that morning for personal prayer. I didn't make contact with the Lord in my solitude, and so I was experiencing that lack all day.
Our solitude is really a great gift from the Lord. It is that sanctuary where we can meet Him, receive graces from Him, and also get in touch with our greatest needs and challenges. We can hand those needs and challenges over to God only in our solitude, in our inner sanctuary. Then we can live our day with courage and focus, because we have made contact with our God.
Our Lady speaks of our solitude and our need for the Father in this incredible message:
"Dear children; As with motherly concern I look in your hearts, in them I see pain and suffering; I see a wounded past and an incessant search; I see my children who desire to be happy but do not know how. Open yourselves to the Father. That is the way to happiness, the way by which I desire to lead you. God the Father never leaves His children alone, especially not in pain and despair. When you comprehend and accept this, you will be happy. Your search will end. You will love and you will not be afraid. Your life will be hope and truth which is my Son. Thank you. I implore you, pray for those whom my Son has chosen. Do not judge because you will all be judged." (

January 2, 2012)
Our Lady understands original solitude. She sees how painful it is to live without having the Father with us there. She wants us to connect with Him, to open our inner self at that deep level, where we are alone, so that we can be healed, filled with hope and truth, and learn love from Him. She wants us to not be alone anymore. In our deep, essential loneliness, God exists. We need only comprehend this and accept it! He is with us. He is within us, waiting to shower us with His love.
Today, may we all go to our deserted and lonely place within, and there discover our God and our best friend! There we will love and not be afraid!
In Jesus, Mary and Joseph!
PS. I am so happy to announce that next

Monday, January 20

, at

8:00 pm EST

, Mary TV will present the documentary, "Queen of Peace" by Christina Georgotas! This presentation will replace "Fruit of Medjugorje" for that week. Join us for this fantastic documentary on Medjugorje, created by Christina Georgotas!!!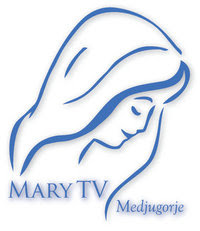 "
Medjugorje is the spiritual center of the world!"
Blessed John Paul II -
Be connected!