"By means of a blessing, grace will descend upon you..."
(c)Mary TV 2014
"Dear children, with motherly love I desire to teach you sincerity, because I desire that, in your actions as my apostles, you be exact, resolute, and above all sincere. I desire that, by the grace of God, you be open for a blessing. I desire that by fasting and prayer you obtain from the Heavenly Father the cognition of what is natural and holy - Divine. Filled with cognition, under the shelter of my Son and myself, you will be my apostles who will know how to spread the Word of God to all those who do not know of it; and you will know how to overcome obstacles that will stand in your way. My children, by means of a blessing, God's grace will descend upon you and you will be able to retain it through fasting, prayer, purification and reconciliation. You will have the efficiency which I seek of you. Pray for your shepherds that the ray of God's grace may illuminate their ways. Thank you."

(February 02, 2014)
Yesterday I received this wonderful email from Olga in Moscow. She makes some really good points about Our Lady's February 2 message. As we draw near to the 25th, and a new message from Our Lady, it is good to take one more look at her previous messages. Olga writes:
Dear Cathy,

This is just to say a thank you to you and Denis for deciding to do the 30 days prayer to St Joseph. I am very happy and very grateful - this is such a ray of hope!

I also thank you for your reflections. I was also thinking about "receiving a blessing" and "retaining the grace"... and I did find these days that a blessing can often come in a "package torn", that is, it can be a suffering - a person you do not feel at ease with, a difficult situation, an illness... in that a case one really needs grace to be "open for a blessing". It's like that lesson from the Lord in St Faustina's diary - you can look it up... it is entry 1599. The Lord was teaching sister Faustina not to reject the grace even if the vessel containing it was not pleasing to her.
["As I was trying to make my Holy Hour, I saw the suffering Jesus, who spoke these words to me: My daughter, do not pay so much attention to the vessel of grace as to the grace itself which I give you, because you are not always pleased with the vessel, and then the graces, too, become deficient. I want to guard you from that, and I want you never to pay attention to the vessel in which I send you My grace. Let all the attention of your soul be concentrated on responding to My grace as faithfully as possible." (1599) ]

And it also strikes me how much the recent messages of Our Lady are in tune with the Gospel readings. Like this week the Lord is warning us about "the leaven of Pharisees" and Our Lady also admonishes us that we need to be "sincere"... or whatever you call it in English :) I heard the Croatian word and in Russian it is the same, we happen to have the same word - and I would translate it as "sincere"... meaning someone without guile, with a heart undivided, simple, "what you see is what you get" - that genuine kind. Or just look at Our Lady, see how Her Heart is... "Sincere" - that is like Our Lady! :)

And then today we see the example of Peter receiving the grace to know that Jesus is the Messiah, he is filled with this "cognition", and Our Lord calls him blessed. But then Jesus takes his disciples one step further, begins to tell them about His Passion, and the same Peter does not pray to discern "what is human and what is holy - Divine"... so Jesus has to rebuke him, even exorcise him! Yet even so, this Gospel is so full of hope. We see that even Peter, the Rock chosen by Our Lord, had to struggle... but he trusted in the Lord despite his weaknesses and failures, he always trusted that His Love is stronger than all the sins in the world and has the power to purify and save us. Even in the deepest darkness, when Peter denied the Lord and wept bitterly...even then he did find that ray of divine grace illuminating his way!

Always looking forward to sailing with you, so grateful for your company on this journey...
With LOVE,
Olga, the faithful shipmate in Moscow :)
Well said, Olga! Yes, I agree that the prayer to St. Joseph is bearing much fruit already! For those of you who cannot join us for the Daily Rosary, the prayer is found in the February 17, 2014 Reflection posted on www.marytv.tv in the Daily Reflections.
And I too came across this Diary entry 1599 of St. Faustina this week. It does speak to how we can miss a blessing or receive it, depending on how we respond to the vessel it comes in! Often blessings come in difficult packages, through sickness or a person we don't quite enjoy. God likes to hide things in unique places!
Finally, the cognition of St. Peter!! Yes!! The Holy Spirit gave St. Peter the knowledge that Jesus was the Christ. Without the Holy Spirit, St. Peter was quite wrong! We are the same. It is the Holy Spirit that helps us to understand and know God's will and plan and everything else He communicates to us!!
Thank you, Olga! And thank you to all in the boat with Our Lady. Together we will become efficient and really help Our Lady!
In Jesus, Mary and Joseph!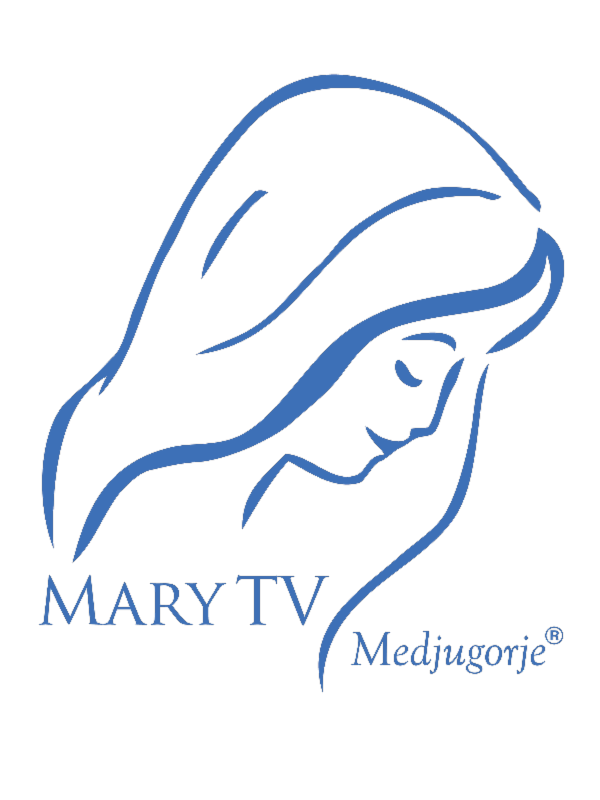 "
Medjugorje is the spiritual center of the world!"
Blessed John Paul II -
Be connected!