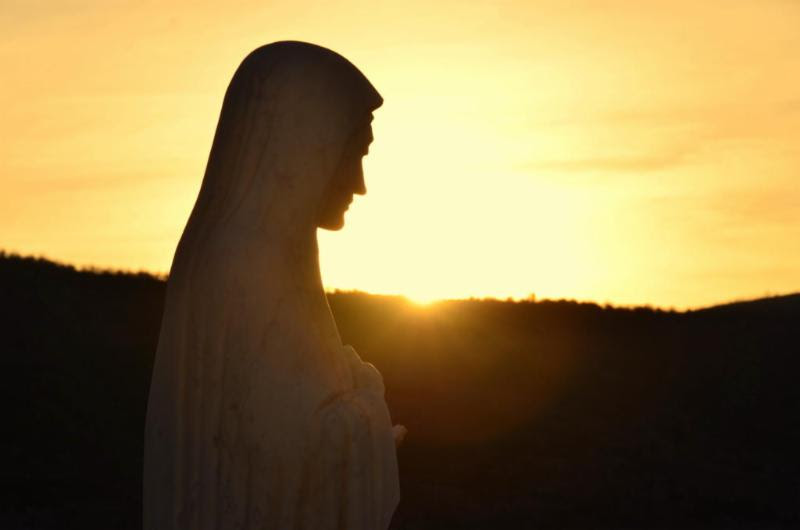 (c) Mary TV 2014
J.M.J
May 12, 2014
Sts. Nereus and Achilleus, Saint Pancras
Dear Family of Mary!
"...I desire to help you. I desire to be a mother to you, a teacher of the truth - so that in the simplicity of an open heart, you may become cognizant of the immeasurable purity and of the light which comes from it and shatters darkness, the light which brings hope...Therefore, my apostles, pray and act. Bring the light and do not lose hope. I am with you...." (May 2, 2014)
God is Holy. He is completely other, outside the time and space of our universe. God is Holy. His holiness is so outside of our understanding that we can only use images to explain it. He is totally pure, untouched by any stain, any unworthiness, any sin. God is immeasurable purity!
Here is one attempt from Holy Scripture to describe the immeasurable purity that is God:
After this I looked, and lo, in heaven an open door! And the first voice, which I had heard speaking to me like a trumpet, said, "Come up hither, and I will show you what must take place after this." At once I was in the Spirit, and lo, a throne stood in heaven, with one seated on the throne! And he who sat there appeared like jasper and carnelian, and round the throne was a rainbow that looked like an emerald. Round the throne were twenty-four thrones, and seated on the thrones were twenty-four elders, clad in white garments, with golden crowns upon their heads. From the throne issue flashes of lightning, and voices and peals of thunder, and before the throne burn seven torches of fire, which are the seven spirits of God; and before the throne there is as it were a sea of glass, like crystal.
And round the throne, on each side of the throne, are four living creatures, full of eyes in front and behind: the first living creature like a lion, the second living creature like an ox, the third living creature with the face of a man, and the fourth living creature like a flying eagle. And the four living creatures, each of them with six wings, are full of eyes all round and within, and day and night they never cease to sing, "Holy, holy, holy, is the Lord God Almighty, who was and is and is to come!" And whenever the living creatures give glory and honor and thanks to him who is seated on the throne, who lives for ever and ever, the twenty-four elders fall down before him who is seated on the throne and worship him who lives for ever and ever; they cast their crowns before the throne, singing,

"Worthy art thou, our Lord and God,
to receive glory and honor and power,
for thou didst create all things,
and by thy will they existed and were created." (Rev. 4:1-11)
Around the throne was a rainbow, flashes of lightening, seven torches and a sea of glass. Light just exudes from the throne of God. The elders behold Him with such awe that they cannot stop chanting "Holy, Holy, Holy!"
This purity that emits light drives away all darkness. As Mirjana said in her address to the Totally Yours Conference on March 29, 2014:
I heard that before we started to talk you were reading the message from the

18th of March

. I must tell you something about this message. It was the first time that during the message, when Blessed Mary was saying something about the darkness that I saw something like fog and like winter, but as she continued to talk everything became normal. I think that through this she wanted to say that if we don't choose God, if we don't choose Jesus, we will not finish good. But with God, always the sun is in front of us. God will always show us the way we must go.
The Light that shatters darkness, that drives the fog and cold of evil away is the Light that proceeds from the Father, the Son and the Holy Spirit, the sun that is before us. It is the Light emitting from the endless purity of God, from His never ending goodness! This Light shows us the way to heaven, the way to salvation, the way to love, the way to our dear Father in heaven. This Light drives away all that would enslave us. It is the Light of Truth!
We need to keep the eyes of our hearts trained on the Light that comes from the immeasurable Purity, from God Himself. If we allow our eyes to be distracted by the darkness that swirls around us we will take into ourselves anxiety, fear, confusion, and hopelessness. Mother Mary wants us to be safe with her, in the Light of God.
In 1983, she said to Jelena: "Christians make a mistake in considering the future because they think of wars and of evil. For a Christian, there is only one attitude toward the future. It is hope of salvation." And she said, "Those who think only of wars, evils, punishment, do not do well."
Again in 1983 Jelena was told by Our Lady: "If you think of evil, punishment, wars, you are on the road to meeting them. Your responsibility is to accept Divine Peace, live it and spread it."
May we all be "blinded" by the Light of Christ, so that we will not look at the evils that swirl around us. We are children of the Light. We are God's children. We are Our Lady's children. May we always look to the hope set before us!
In Jesus, Mary and Joseph!
Cathy Nolan
© Mary TV 2014
PS. Don't forget "Fruit of Medjugorje" tonight,

8:00 pm EDT

!!!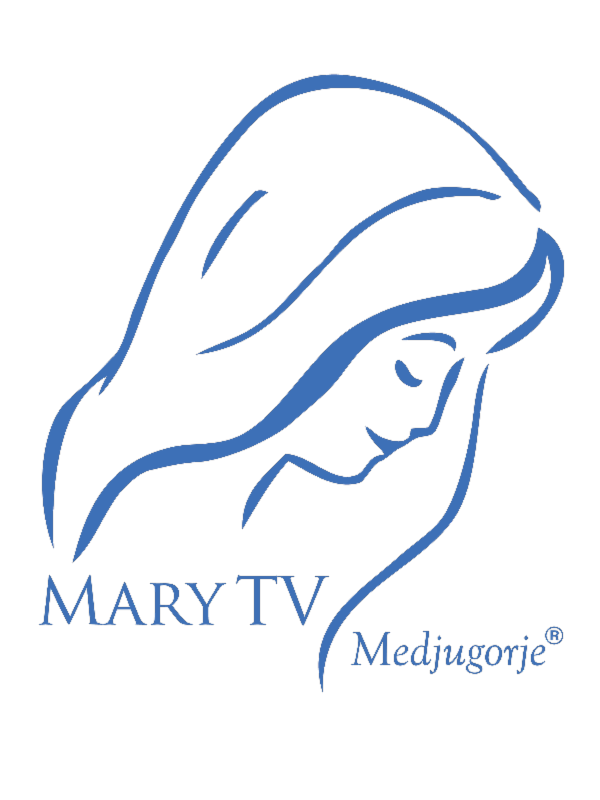 "Medjugorje is the spiritual center of the world."
Saint John Paul II
Be connected!
www.marytv.tv