The Easy Way
(c) Mary TV 2014
J.M.J
St. Barnabas, Apostle
Dear Family of Mary!
"Dear children, I call you all and accept you as my children. I am praying that you may accept me and love me as a mother. I have united all of you in my heart, I have descended among you and I bless you. I know that you desire consolation and hope from me because I love you and intercede for you. I ask of you to unite with me in my Son and to be my apostles...." June 2, 2014
Our Lady has descended among us to help us, to bless us, to be our mother and guide. She has come in this special way in Medjugorje, to provide for us her "easy" way to union with Jesus. This is what St. Louis de Montfort was trying so hard to get across to us in "True Devotion to Mary". Our Lady has come to show us the way to her Son. The way she will provide for us will be "do-able", it will be successful and strewn with graces!
St. Louis was convinced that seeking holiness in and through Mary would make a huge difference for us, weak humans that we are. She would make the way "easy".
St. Louis de Montfort wrote:
152. THIS devotion is an easy, short, perfect, and secure way of arriving at union with our Lord, in which the perfection of a Christian consists.
§ 1. It is an easy way. It is the way which Jesus Christ Himself trod in coming to us, and in which there is no obstacle in arriving at Him. It is true that we can attain to divine union by other roads; but it is by many more crosses, and strange deaths, and with many more difficulties, which we shall find it hard to overcome. We must pass through obscure nights, through combats, through strange agonies, over craggy mountains, through cruel thorns, and over frightful deserts. But, by the path of Mary, we pass more gently and more tranquilly.
We do find, it is true, great battles to fight, and great hardships to master; but that good Mother and Mistress makes herself so present and so near to her faithful servants, to enlighten them in their darkness and their doubts, to strengthen them in their fears, and to sustain them in their struggles and their difficulties, that in truth this virginal path to find Jesus Christ is a path of roses and honey compared with the other paths....
St. Louis could be describing Our Lady's presence in Medjugorje with these words. She is "so present and so near to her faithful servants". So many pilgrims have shared that Our Lady was near to them, so present, even hugging them, in Medjugorje. Her presence strengthens us and empowers us to face our hardships, our woundedness, etc. Her motherly love makes our conversion so much easier.
St. Louis goes on to explain why servants of Mary do suffer, but their suffering is so much more bearable with Mary near them:
153. How comes it, then, some of the faithful servants of Mary will say to me, that the loyal clients of this good Mother have so many occasions of suffering, nay, even more than others who are not so devout to her? They are contradicted, they are persecuted, they are calumniated, the world cannot endure them; or, again, they walk in interior darkness, and in deserts where there is not the least drop of the dew of heaven. If this devotion to our Blessed Lady makes the road to Jesus easier, how comes it that they who follow it are the most despised of men?
154. I reply, that it is quite true that the most faithful servants of the Blessed Virgin, being also her greatest favorites, receive from her the greatest graces and favors of heaven, which are crosses. But I maintain that it is also the servants of Mary who carry these crosses with more facility, more merit, and more glory. That which would stay the progress of another a thousand times over, or perhaps would make him fall, does not once arrest their steps, but rather enables them to advance; because that good Mother, all full of the graces and unction of the Holy Ghost, preserves all the crosses, which she cuts for them, in the sugar of her maternal sweetness, so that they swallow them gaily, like preserved fruits, however bitter they may be in themselves; and I believe that a person who wishes to be devout, and to live piously in Jesus Christ, and consequently to suffer persecutions, and carry his cross daily, will never carry great crosses, or carry them joyously or perseveringly, without a tender devotion to our Lady, which is the sweetmeat and confection of crosses; just as a person would not be able to eat unripe fruits, without a great effort which he could hardly keep up, unless they had been preserved in sugar. (St. Louis de Montfort. "True Devotion to Mary". Paragraphs 152-154)
Our Lady told us on June 2: "I know that you desire consolation and hope from me because I love you and intercede for you." She knows that we need consolations and hope and she provides these things in abundance in and through her presence in Medjugorje. How else could pilgrims face their sins and make such deep confessions? How else could they learn to forgive and reconcile with those who have hurt them? Our Lady helps to sweeten even the bitterest experiences, because she teaches us true love. We learn that love by experiencing her love. And she teaches us about our true destiny, life with her Son in heaven. With these two gifts, all begins to make sense. Choosing the good is so much easier, so possible for us. Mary helps us every step of the way!
I believe that Our Lady of Medjugorje is showing us the "easy" way of St. Louis de Montfort. We are such blessed children to have such a Mother.
In Jesus, Mary and Joseph!
Cathy Nolan
© Mary TV 2014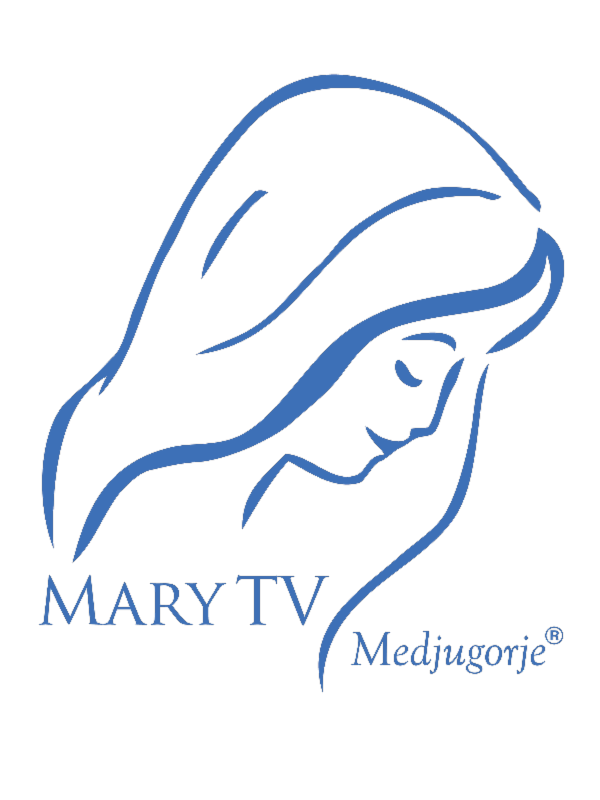 "Medjugorje is the spiritual center of the world."
Saint John Paul II
Be connected!
www.marytv.tv