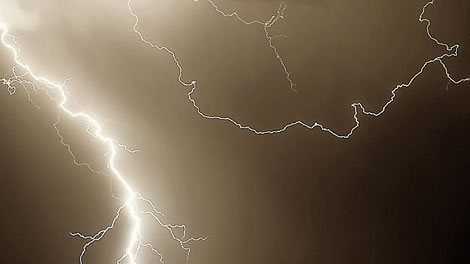 AS I mentioned recently, when you come between the Woman and the dragon, you're entering a primordial battle!
A storm passed over today and a near lightning strike fried my computer (even though it was plugged into a
powerbar
)! Fortunately, it was backed up to a hard drive… unfortunately, the computer is damaged.
But it gives me an excuse to introduce (at my office manager's behest) our new
Donation page
that makes it way easier for supporters to contribute to this ministry. Just click the button below, and donating on a monthly, annual, or one-time basis has been streamlined. We've heard your complaints, and hope you will appreciate the new design.
And suddenly, we need some extra help!
Aside from having to replace my computer, there are other ministry expenses that are coming fast, such as the need to replace some old and tired concert equipment. I
released two new albums last summer
, but have not had the time to promote them, which I'm hoping to begin doing this Fall in between writing… as the Spirit leads.
If this ministry is
blessing
and helping you, please pray about tithing
to
some of our needs here, especially towards a
dawgone
computer. Our ministry simply doesn't draw enough income at this
time to
budget for new car brakes or fried logic boards.
Thanks for all your prayers and support. Thank you too for your letters. My mailbox has over a thousand emails to sift through yet, and so forgive me if I have not replied. I try to write everyone, but can't always respond.
Blessings and thanks! Keep on praying… you are loved.
Mark Mallett