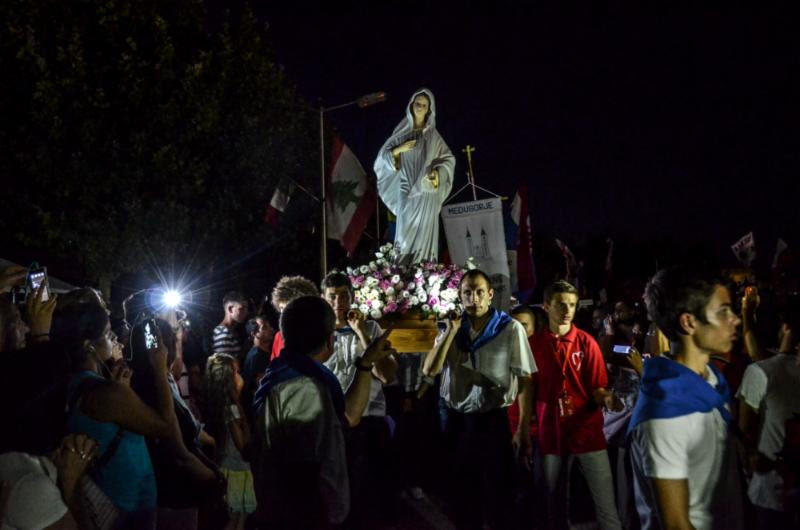 (c) Mary TV 2014
Youth Festival procession! Totus Tuus!!
J.M.J
St. Clare
Dear Family of Mary!
Many of us have made the 33 day consecration to Our Lady in the past. Some of us

our

doing it right now. All of us want to live our consecration to the Immaculate Heart of Mary, because we are convinced of our need to be totally surrendered to Mary, our Mother, so that she can lead us to Jesus. In our novena today, we again surrender ourselves to her, with complete trust. She is assumed into Heaven. She is

most trustworthy

to receive all we are and all we have, because she knows all our needs and will take care of everything as God would have it done. Totus Tuus!!
Novena of thanksgiving in honor of the Assumption, Day 6!
Mary, our dear Mother and mighty Queen, take and receive our poor hearts with all their freedom and desires, all the love and all the virtues and graces with which they may be adorned.

All we are and all we might be, all we have and hold in the order of nature as well as of grace, we have received from God through your loving intercession. Help us dear Mother to surrender to God all that we have including our petitions.
Our Lady and Queen, into your gentle hands, we entrust all, that it may be returned to its noble origin. O Queen Assumed into Heaven, pray for us. Amen.
November 27, 1986

"Dear children! Again today I call you to consecrate your life to me with love, so I am able to guide you with love. I love you, dear children, with a special love and I desire to bring you all to Heaven

unto

God. I want you to realize that this life lasts briefly compared to the one in Heaven. Therefore, dear children, decide again today for God. Only that way will I be able to show how much you are dear to me and how much I desire all to be saved and to be with me in Heaven. Thank you for having responded to my call."



Lord Jesus Christ, You have destroyed the power of death and given the hope of eternal life in body and soul. You granted your Mother a special place in your glory, and did not allow decay to touch her body. As we rejoice in the Assumption of Mary, give to us a renewed confidence in the victory of life over death. You live and reign forever and ever. Amen.
In Jesus, Mary and Joseph!
Cathy Nolan
©Mary TV 2014
PS. Don't forget "Fruit of Medjugorje" Tonight!!!

8:00 pm EDT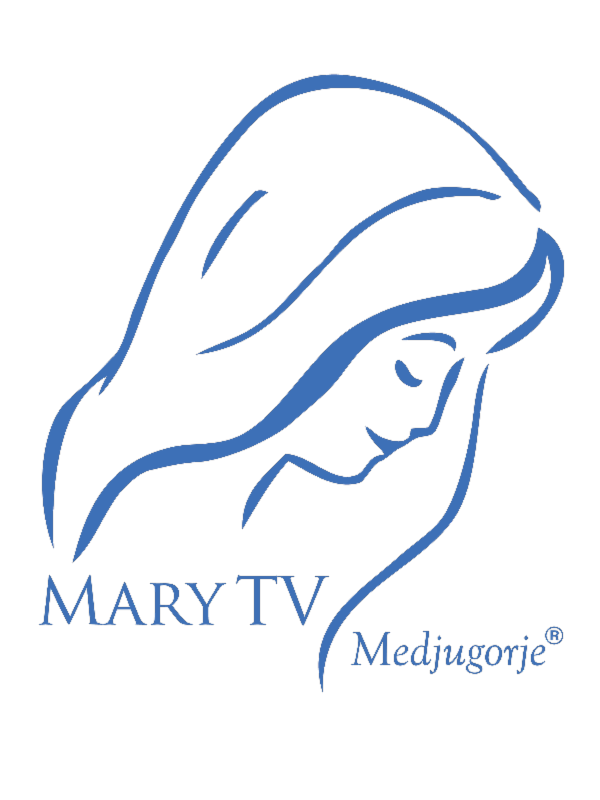 "Medjugorje is the spiritual center of the world."
Saint John Paul II
Be connected!
www.marytv.tv