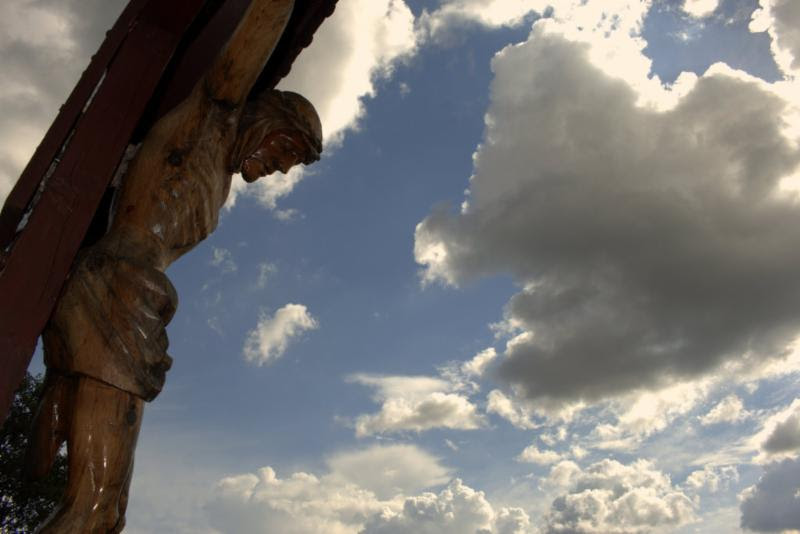 J.M.J
Dear Family of Mary!
"Dear children! Pray for my intentions, because Satan wants to destroy my plan which I have here and to steal your peace. Therefore, little children, pray, pray, pray that God can act through each of you. May your hearts be open to God's will. I love you and bless you with my motherly blessing. Thank you for having responded to my call." (August 25, 2014)
I want to remind everyone that:
Mary TV will stream Mirjana's

September 2

apparition live at www.marytv.tv

.

The streaming will begin at

8:00 am

Medjugorje time. Please check your time zones for the correct time in your area.
It will be at

2:00 am

Eastern Daylight Time in the USA. Many of us will be up in the middle of the night for this wonderful occasion! Well worth the loss of sleep.
Also, "Tea with Rosie" this week is well worth watching. You can see it on our home page.
Now I want to share with you a very lovely homily that was given at the English Mass on August 29, 2014, by Fr. Maximilian of the Oasis of Peace Community. I have transcribed it for you because it is so full of beautiful wisdom.
Fr. Maximilian's Homily in St. James Church, English Mass, on August 29, 2014 - Passion of St. John the Baptist
To be a prophet is not an easy task. We all are prophets through Baptism, "kings, priests and prophets." And we know that God

choses

certain people to be prophets in their own time. AS we saw in the first reading, Jeremiah didn't like it at all. He knew what was coming: shame, dishonor. Fortunately, Mary never asked us here to be prophets. She asks us to be her witnesses. To be her apostles. To bring the Good News.
So as we go home from Medjugorje, where we have had an encounter with God and with our Blessed Mother, and have started the way of conversion or we will go forward with a stronger way of conversion, let us be careful that when we go home we don't try to be prophets. WE should not be telling the people what they should do or not do. Mary doesn't ask us to do that. She asks us to be witnesses.
Witness with your lives of prayer. Witness with your joy! Witness your conversion by your behavior. Saint Frances de Sales would say to "make your devotion, your prayer life, your conversion attractive."
So if your husband sees his wife more gentle, or if the wife sees the husband coming back from Medjugorje more calm and more patient, if the children see their parents more united and joyful, they may say "Ah, I want that too. I might go myself to Medjugorje the next time."
So let's make our devotion attractive. Let's ask God for the grace to be a witness, to be apostles of good news, but not prophets, which as I said, is not an easy task.
Today we see the greatest of all prophets in the Old Testament, John the Baptist, dying an infamous death through the conspiracy of a weak king who kills him in the end against his will. He conspires with an ambitious woman full of hate and a dancing girl. Through those three dies the greatest of the prophets of the Old Testament.
Circumstances are never important. The problem is our relationship to God. Jesus didn't say to the Father, "

Father I

want to give my life, but you see that unjust judge, Pilate, and these jealous Jews..." He didn't say that. He had His first relation, His first love for the Father. And He knew that through this huge injustice God's will was done, was fulfilled. First of all it is for us to work on our relation to God. This is the first

justice we

have to strive for. That every honor and glory be given to Him. Obviously we then have to work

on

justice here on earth. That is what Jesus and all the prophets did. The especially defended the poor and the weak. Honestly.
Let's look for a moment at this so-called family, though we know it is not a family at all. They wanted to be seen as a family and went so far as to imprison the greatest of men born of woman. We see similar situations. Times have changed, but not the people. And so we do not know how long we can defend the rights of the natural family. We might also get imprisoned. But again, let us witness the beauty of family more than to fight against. Let us advance in the good.
So let us see this family, which Mark described with marvelous intellectual and psychological capacity and insights into human behavior. We see this king, actually what motivates him? It is

love

of self which generates in us a triple concupiscence. John describes in his letter, ST. John the Apostle and Evangelist, we can translate them as thirst for power, thirst for wealth and

thirst

for pleasure. These three, and especially the first one, the thirst for power destroys humanity today, not only at that time. We see that woman thirsting for power. We see the king living in pleasure, banqueting and losing his reason for a dancing girl. And we see a girl who wants wealth. In fact the king asks her, "Do you want half my kingdom?" These three destroy the world, especially the first one, the thirst for power. And we don't find them just in high political circles, we can find them also in our families: the husband who wants to possess his wife, or the wife

possess

her family or her husband or the children or her own womb.
Against these three inclinations that we have inherited through original sin, the Gospel teaches us, the Gospel gives us three virtues, three angelical counsels which are

lived

by some consecrated people in a strict way. The counsels become their lives, their way of life, their way to imitate Christ. Obedient, chaste and poor. But we are all called to exercise them. To go against the triple concupiscence (thirst for power, thirst for wealth, and thirst for pleasure).
Now Mary in her messages never wrote about those three. She mentioned once obedience. She said once, "I ask you to be obedient to me", and with 33 years as our mother, I think she has the right to do that. She never spoke about those virtues, but she shows us the way along which those virtues grow. And flourish.
Prayer, true prayer, prayer from the heart, which is our relationship to God, let us realize this is the greatest power in the whole universe, and we get that power. In John's prologue he writes about it, "Those who believe receive the power to become children of God." That is the greatest power. That is true power. That is the power that brings us into eternity. All these powers here on earth, we can also own the whole world, but we miserably perish. Let's be clever, truly clever, truly wise, and choose the true power. I am a child of God. I am a daughter, I am a son of my heavenly Father and my heavenly Mother and they take care of me, so I don't have to get all these riches and wealth to feel secure. I feel strong, I feel secure, why? I have a big bank account, I have a big car, I have a big house so I am a big man, a big woman. I don't need that anymore. I can be simple. I can be

little

. A child is

little

.
I can strive even for what John the Baptist said: "He has to grow, I have to diminish." Internally, we can empty ourselves of self that Christ will be able to grow

in

us. "Blessed are the poor in spirit." Blessed are those who have given God space in their lives, in their hearts. Mary always to give us Jesus at Christmas in a special way. And at each

Eucharist we

receive Jesus in us. Let us give Him space that He can breathe in us. That He can grow

in

us. This is true poverty

...

of self.
And then He shows us the way of true joy. Mary says, "Prayer is joy without which you cannot live. But then we say that Jesus told us to carry the cross, and that is not a big pleasure, truly it is not a pleasure for human life, it is not a pleasure. But Jesus says

for

a holy soul if the love of the cross has entered deeply into the soul and the heart of the person, that person experiences a joy that the world does not know, because the world only knows pleasure. But joy is mine, Jesus says, and of my own. So Mary says the way of the cross (And sometimes we come to Medjugorje to get rid of the Cross) that the way of the cross can become the way of joy.
How great Thou art! We sing

...

how great God is! He transforms everything into good for those who love Him. Let us ask for this love for God. Because love of self, St. Augustine tells us (we celebrated him yesterday) when it goes so far that we are led to hate. We hate justice, we hate God, we hate everything. So let us ask Mary to help us to empty ourselves of self. And experience the joy of Christ in us. Christ amongst us. Christ is our peace, our joy and our salvation. Amen
Thank you, Fr. Maximilian, for sharing your heart of love with us. May we respond with our hearts to Our Lady's call!
In Jesus, Mary and Joseph!
Cathy Nolan
©Mary TV 2014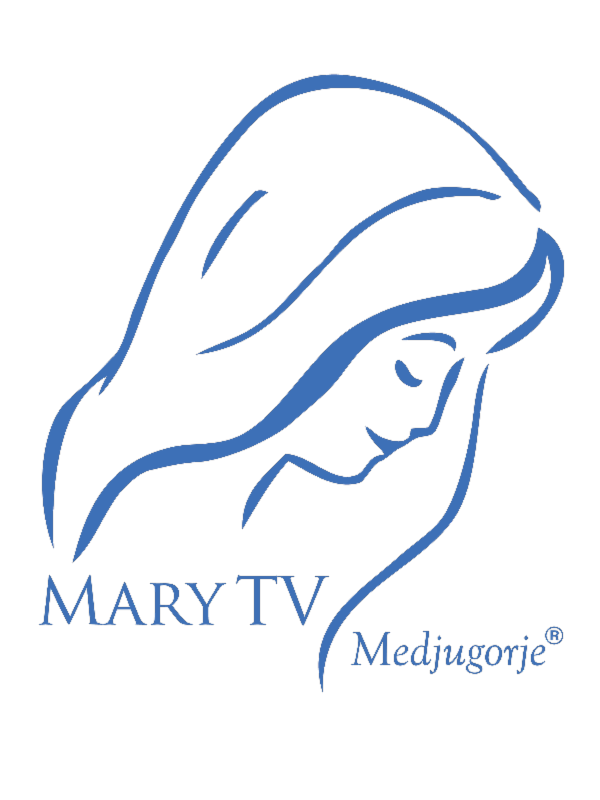 "Medjugorje is the spiritual center of the world."
Saint John Paul II
Be connected!
www.marytv.tv