(c)Mary TV 2014
J.M.J
St. Denis, Bishop and companions, Martyrs
St. John Leonardi, Priest
Dear Family of Mary!
October 2, 2014

"...My dear children, do you not recognize the signs of the times? Do you not recognize that all of this that is around you, all that is happening, is because there is no love? Comprehend that salvation is in true values. Accept the might of the Heavenly Father, love Him and honor Him. Walk in the footsteps of my Son...."
The signs of the times...After the bloody 20th Century, we may have hoped that sanity would return to our tired world. Haven't we had enough of evil and violence? But now we see a rise in terrible violence, especially in the Middle East. It is almost as if the Devil is declaring victory over mankind, as he shows how completely he has overtaken some groups and driven them to do terrible things to the innocent. His face is clearly being unmasked in these days and his presence is surely felt.
How could things have gotten to this state? Our Lady tells us in this message. There is no love. Man has forgotten love. He has traded love for selfishness and lust for power. True values have been lost. No longer does every human being have intrinsic dignity. We use each other without sensitivity and dehumanize whole groups of people to serve our own ends (I think of the unborn here).
The signs of the times...Fewer and fewer people recognize the Heavenly Father, love Him and honor Him. He has been rejected for inferior gods, like money, power, sex, and even demons.
We all feel it in our bones. The human race is in trouble.
The way out? "Walk in the footsteps of my Son..." The road to recovery and peace, the road to hope and love lies in following the footsteps of Jesus. He is the Way, the Truth and the Life. Follow Jesus. That is the only way to bring sanity back to the human race. This is a call to each of us who know Jesus, who are responding to Our Lady's call.
We have had an example of the way of following Jesus in our time. It is Blessed Mother Teresa of Calcutta. She lived love in an astonishing way. Here is what she said about the way of love:
Love, to be true, must first be for our neighbor. This love will bring us to God. What our Sisters, our Brothers and our Co-Workers across the world try to do is to show this love of God by deeds. To help the poor we must get to know them. Some persons who came to help us with the problems of the refugees of Bangladesh said that they had received more than they gave to those whom they had served.
This is exactly what each of us experiences when we are in contact with the poorest of the poor. This contact is what our people need. They need our hands to serve them and our hearts to love them. Think of the loneliness of old people, without means, without love, with absolutely no one to care about them. There are many places where we can see this suffering, this hunger for love, which only you and I can satisfy.
Think of forsaken children. One day I saw a little child that would not eat; her mother had died. Then I found a Sister who looked like her mother and I told her just to play with the child, and the child's appetite returned....
What is important to us is the individual. To get to love a person, there must be close contact. If we wait for the numbers, we will be lost in the numbers, and we will never be able to show that person the necessary love and respect. Every person is for me the only person in the world at that moment.
I believe that people today think the poor are not humans like them. They look down on them. But if they had respect for the poor, I am sure it would be easy for them to come closer to them, and to see that they have as much right to the things of life and to love as anybody has. In these times of development, everybody is in a hurry and rushing about, and on the way there are people falling down, people who do not have the strength to run. It is these that we want to help and take care of.
Mother Teresa: In the Name of God's Poor (Photo credit: Wikipedia)
I never take care of crowds, only of a person. If I stopped to look at the crowds, I would never begin. Love is a fruit always in season.
(Mother Teresa of Calcutta. "The Love of Christ - Spiritual Counsels" p 30, 36)
"Do you not recognize that all of this that is around you, all that is happening, is because there is no love?" Let us tip the scale and change the times. Let us be love in this difficult time. Let us follow the footsteps of Jesus and love each other.
In Jesus, Mary and Joseph!
Cathy Nolan
©Mary TV 2014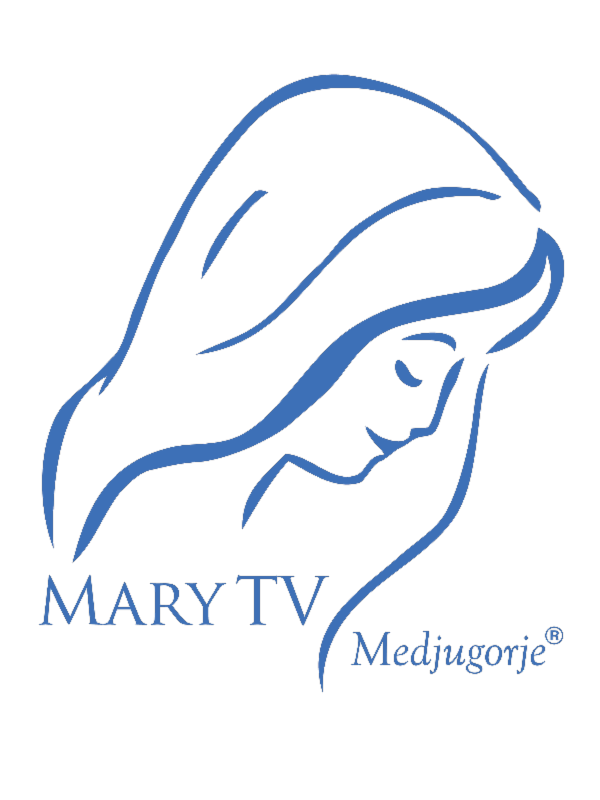 "Medjugorje is the spiritual center of the world."
Saint John Paul II
Be connected!
www.marytv.tv