Mary TV wishes you a very blessed and joy-filled Christmas!
Mark your calendar and spread the good news...
- On New Year's Eve, December 31, 2014, we will again Stream LIVE the Medjugorje Christmas play performed in front of St. James Church by the Cenacolo Community. Mark your calendar and spread the news:
LIVE streaming begins at 7:30pm Medjugorje time (1:30pm EST in the US)
- On Friday, January 2, 2015, Mary TV will LIVE Stream from Medjugorje Our Lady's apparition to Mirjana:
8:00 am Medjugorje time
(2:00 am EST in the USA) - Live streaming begins
8:45 am Medjugorje time
(2:45 am EST in the USA) - Apparition to Mirjana
Keep checking Mary TV's web page for further Live Streaming announcements!
Thanks to your financial support throughout 2014 Mary TV has much to be thankful for. Nearly a thousand videos can now be watched on demand at Mary TV and this morning from Medjugorje we Live Stream to the world the last day of the Parish's Christmas Novena. Besides our regular Medjugorje programming, Mary TV's Internet TV Channel is now up and running. You can bring Medjugorje into your home all day long! Soon we intend to be reaching the world's three major time zones!
During an apparition to Vicka in Medjugorje more than 15 years ago Our Lady endorsed Mary TV's plan, telling Vicka she would take the reigns into her own hands - telling Mary TV when to begin! Since then we have been continually amazed. Only Our Lady could have orchestrated the progress of Mary TV.
Through modern means of communication technologies her children throughout the world are able to be present with her in Medjugorje! This is huge!
"My Son promised me that evil will never win, because you, the souls of the just, are here!"
(November 2, 2014 message).
Mary TV is the fruit of the generosity of about 400 donors - the majority of whom give from $5 to $20 per month. One person last week committed to sending $1 each month. We'll take it! With thousands around the world logging into our programming every day, bandwidth costs have skyrocketed (to which we can only exclaim "Praise God")!
James contacted us not long ago from New Zealand:
"I have been a user of Mary TV for some time now and have not felt any need or compulsion to give financially. I was asking myself about it though and just lately I was playing the thought over of giving [a donation] and I felt/heard a female voice say enthusiastically, "Yes, if you want," or something like that. I think Our Lady has been waiting and watching for it to come from me as I believe she doesn't want to overburden anyone as she knows how much we love her and want to please her."
Ask Our Lady if she would like you to become a monthly donor to Mary TV! (For donor information see the left hand column at www.marytv.tv.)
Our Lady concluded her November 2, 2014 message: "My Son promised me that evil will never win, because you, the souls of the just, are here... All of this makes you my apostles and leads you towards the victory of my heart!"
May you have a blessed and holy Christmas and New Year. We are thankful for all we've been able to accomplish together and are looking forward to a new year of grace with our beautiful Mother who wants the world to know: "I have descended among you!"
Thank you and God bless you!
PS. Spread this email to family and friends - to everyone in your address book. You can copy and paste, but if you forward this email, do so by clicking on the Constant Contact forwarding option below, labeled "Forward Email".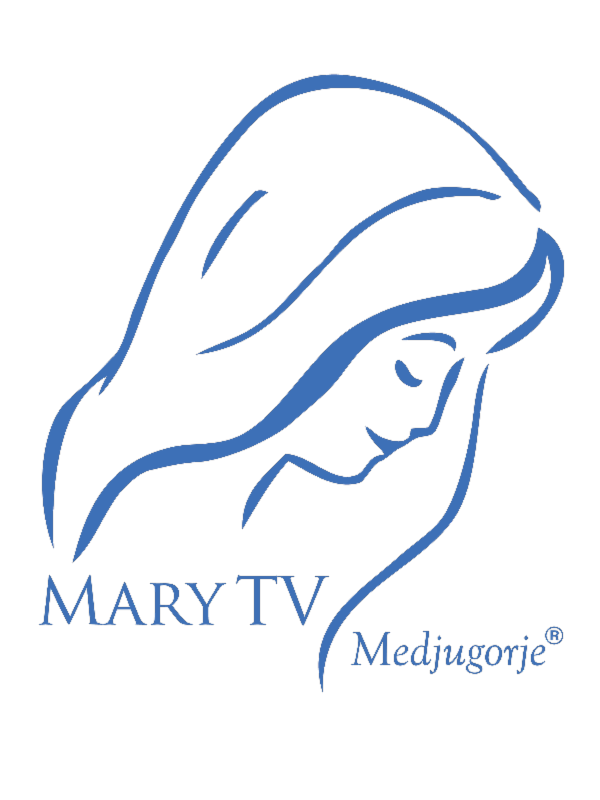 "

Medjugorje is the spiritual center of the world!"
MISSION STATEMENT: MARYTV is a lay apostolate founded to put at the Gospa's service (Our Lady's service) modern communication technologies to bring her presence in Medjugorje - and her school in Medjugorje - to the world.











Mary TV

|

P.O. Box 899

|

Notre Dame

|

IN

|

46556