(c)Mary TV 2014
J.M.J.
June 12, 2015
The Most Sacred Heart of Jesus
Dear Family of Mary!
On this beautiful feast of the Most Sacred Heart of Jesus, we honor and praise our dear Lord Jesus, for His infinite love for us, expressed by His Passion, Death and Resurrection to expiate our sins. And in a special way, today we pray for our priests, who are the bridge upon which we cross over into that Sacred Heart. Our priests, through the Sacraments, provide all that we need to enter into the Most Sacred Heart of Jesus, where we find forgiveness, healing, adoption as children of God, and nourishment for our journey. What would we do without our priests!!!
St. John Paul II established this day, the Feast of the Most Sacred Heart of Jesus, as a day of prayer for the sanctification of priests. The annual Global Rosary Relay for Priests is one response to this day. Here is a description:
The Annual Global Rosary Relay idea is a simple one: in that each of the 84 participating shrines in 46 countries prays a particular mystery of the Rosary at a particular half hour on the day in thanksgiving to God for our priests and to implore the protection and loving care of Our Lady, Mother of all priests, for all her priestly sons. With the coming of

midnight

on the

12th June 2015

, the entire world, by then, will have been encircled in prayer for our priests on this The Annual Rosary Relay Day. ( http://worldpriest.com/rosary-relay-2015/ )
Today, let's offer our Rosaries to the Sacred Heart of Jesus for our priests, in thanksgiving and love! As Our Lady told us on June 2: "Pray for your shepherds. They belong to my Son. He called them. Pray that they may always have the strength and the courage to shine with the light of my Son."
We might also pray this prayer that Jelena received from Our Lady to the Sacred Heart of Jesus.
Consecration to the Heart of Jesus
(Given by Our Lady to Jelena Vasilj, 11/28/1983)

O Jesus, we know that You are sweet (Mt.

11:29

).
That you have given Your heart for us.
It was crowned with thorns by our sins.
We know that today You still pray for us
so that we will not be lost.
Jesus, remember us if we fall into sin.
Through Your most Sacred Heart,
make us all love one another.
Cause hatred to disappear among men.
Show us Your love.
All of us love You.
And we desire that you protect us with Your
Heart of the Good Shepherd.
Enter into each heart, Jesus!
Knock on the door of our hearts.
Be patient and tenacious with us.
We are still locked up in ourselves, because we
have not understood Your will.
Knock continuously, Oh Jesus.
Make our hearts open up to you,
at least in reminding us of the passion
which you suffered for us. Amen
In Jesus, Mary and Joseph!
PS. I am adding the consecration prayer or the Immaculate Heart of Mary dictated to Jelena, since

tomorrow

is the Feast of the Immaculate Heart of Mary!!! We are so blessed to have such a Mother!!
Consecration to the Immaculate Heart of Mary
(Given by Our Lady to Jelena Vasilj, 11/28/1983)

O Immaculate Heart of Mary, overflowing
with goodness, Show us your love for us.
May the flame of your heart, Oh Mary,
Descend upon all peoples.
We love you immensely.
Impress in our hearts a true love.
May our hearts yearn for you.
Oh Mary, sweet and humble of heart,
Remember us when we sin.
You know that all mankind are sinners.
Through your most sacred and maternal heart,
Cure us from every spiritual illness.
Make us capable of looking at the beauty of your maternal heart,
And that, thus, we may be converted
to the flame of your heart. Amen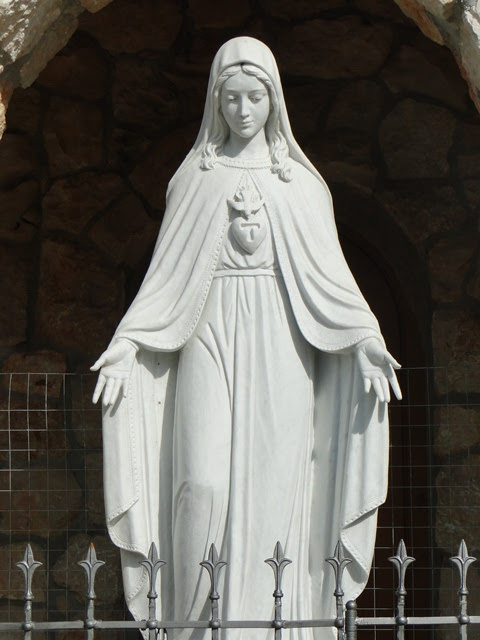 (c)Mary TV 2013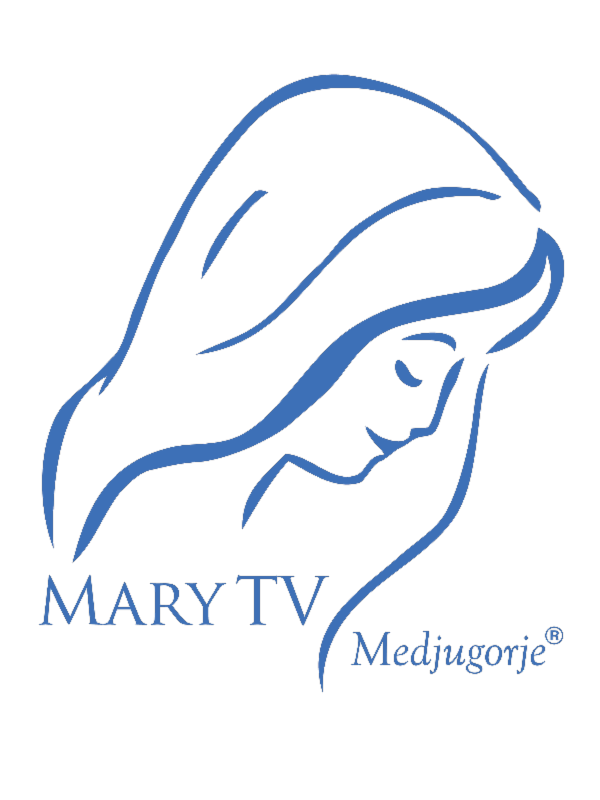 "Medjugorje is the spiritual center of the world."
Saint John Paul II
Be connected!
www.marytv.tv