God's love is in my words...
(c)Mary TV 2015
J.M.J.
July 17, 2015
Dear Family of Mary!
"But, my children, remember, love means to endure and to give, and never, ever to judge."(July 2, 2015)
Our Lady has given some powerful messages about love over the years. She is very strong when she talks about love. Here are a few examples:
"My children, love is repentance, forgiveness, prayer, sacrifice and mercy. If you will know how to love, by your works you will convert others, you will enable the light of my Son to penetrate into souls." (June 2, 2015)
"Dear children, love is bringing me to you - the love which I desire to teach you also - real love; the love which my Son showed you when He died on the Cross out of love for you; the love which is always ready to forgive and to ask for forgiveness." (February 2, 2013)
"Dear children, God's love is in my words. My children, that is the love which desires to turn you to righteousness and truth. That is the love which desires to save you from delusion." (April 2, 2009)
"Love is a gift from God. Pray so that God may grant you the gift to be able to love." (May 28, 1985)
And here are three messages that carry a powerful punch!
"Dear children, Today, with my motherly heart, I call you gathered around me to love your neighbor. My children, stop. Look in the eyes of your brother and see Jesus, my Son. If you see joy, rejoice with him. If there is pain in the eyes of your brother, with your tenderness and goodness, cast it away, because without love you are lost. Only love is effective; it works miracles. Love will give you unity in my Son and victory of my heart. Therefore, my children, love." (September 2, 2008)
"Dear children; With motherly love I desire to open the heart of each of you and to teach you personal unity with the Father. To accept this, you must comprehend that you are important to God and that He is calling you individually. You must comprehend that your prayer is a conversation of a child with the Father; that love is the way by which you must set out love for God and for your neighbor. That is, my children, the love that has no boundaries. That is the love that emanates from truth and goes to the end. Follow me, my children, so that also others, in recognizing the truth and love in you, may follow you. Thank you." Once again Our Lady called us to pray for our shepherds (priests) and said: "They have a special place in my heart. They represent my Son." (April 2, 2011)
"Dear children, If only you would open your hearts to me with complete trust, you would comprehend everything. You would comprehend with how much love I am calling you; with how much love I desire to change you, to make you happy; with how much love I desire to make you followers of my Son and give you peace in the fullness of my Son. You would comprehend the immeasurable greatness of my motherly love. That is why, my children, pray because through prayer your faith grows and love is born, the love along which even the cross is not unendurable because you do not carry it alone. In union with my Son you glorify the name of the Heavenly Father. Pray, pray for the gift of love, because love is the only truth: it forgives everything, it serves everyone and it sees a brother in everyone. My children, my apostles, great is the trust that the Heavenly Father has given you through me, His handmaid, to help those who do not know Him, that they may reconcile with Him and follow Him. That is why I am teaching you love, because only if you have love will you be able to respond to Him. Again I am calling you to love your shepherds and to pray that, at this difficult time, the name of my Son may be glorified under their guidance. Thank you." (August 02, 2013)
Our Lady is an expert on love. She can teach us how to love and be loved, how to forgive and be forgiven, how to serve and be served. She can teach us about her Son, and His love. We need very much to listen to her words on love, and ask for the grace to receive them.
Thank you, dearest Mother, for teaching us love, the love that is life, the love that is Jesus!
In Jesus, Mary and Joseph!
Cathy Nolan
©Mary TV 2015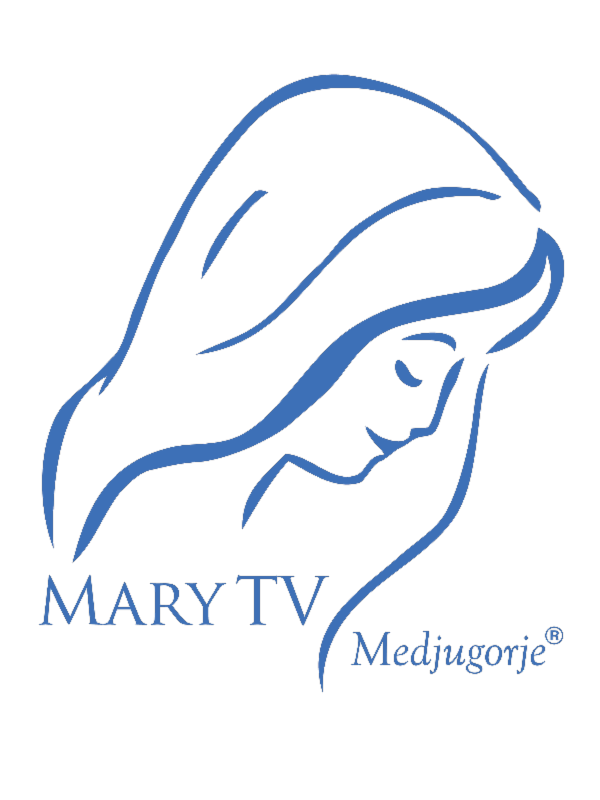 "Medjugorje is the spiritual center of the world."
Saint John Paul II
Be connected!
www.marytv.tv