January 11 – Dedication of the church of Saint Mary in Cosmedin (Rome, 6th c.) – Our Lady of Bessières (France)
The Rosary is a weapon against Lucifer and his demons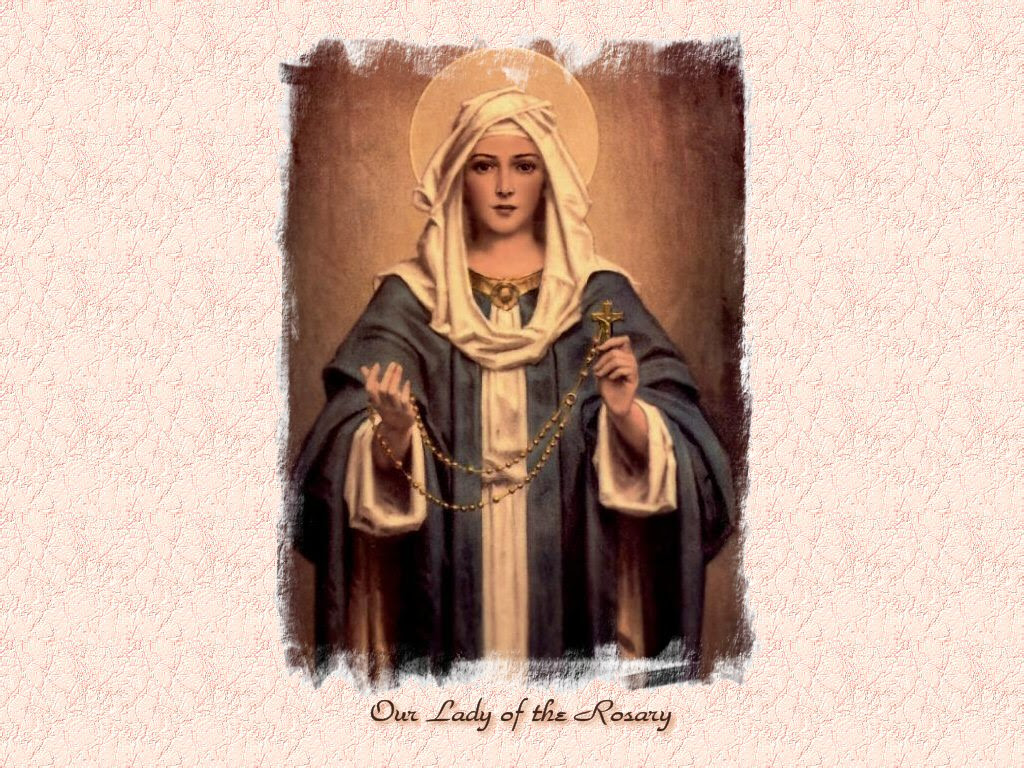 Repeating the angel's words—"Hail, full of grace"— makes the Rosary a spiritual weapon, which is how Saint Padre Pio of Pietrelcina liked to refer to it. But a weapon for and against what? "For our struggle is not with flesh and blood but with the principalities, with the powers, with the world rulers of this present darkness, with the evil spirits in the heavens…" (Eph 6:12).




Saint Padre Pio stated: "Through the study of books one seeks God; by meditation one finds him". The Rosary: A Path Into Prayer by Liz Kelly 2004 ISBN 082942024X pages 79 and 86 (Photo credit: Wikipedia)

In this sense, the Rosary is a weapon against Lucifer and his demons. It strikes their faces with the greatness of the Virgin Mary. Showing them how Our Lady was able to become, through humility and love, the Queen of Heaven and earth, hurts their pride. It is because of the immense love of the Virgin for God that Gabriel said, "The Lord is with you…"

This truth of God's love in Mary's heart is one of the most powerful weapons against the assaults of the devil, against the attacks of those who cannot accept that it is our humility and not our pride that has an impact on God. Let us pray the Rosary every day and ask the Most Holy Virgin for her sweet help now, but especially at the hour of our death.