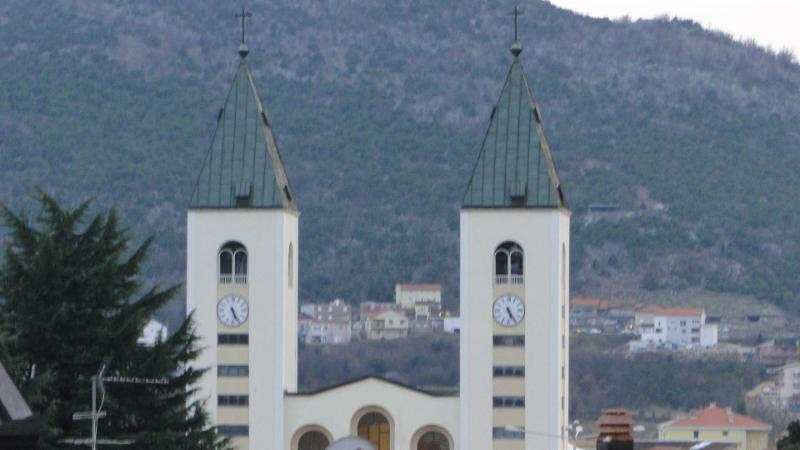 (I just took this picture from the window of our room)
(c)Mary TV 2015
J.M.J
Dear Family of Mary!
"Dear children! In this time of grace I call all of you: pray more and speak less. In prayer seek the will of God and live it according to the commandments to which God calls you. I am with you and am praying with you. Thank you for having responded to my call." February 25, 2015
In this message Our Lady tells us several things:

1. This is a time of grace.
2. She is calling us in this time of grace to pray more, and speak less.
3. In our prayer we must seek the will of God (for each one of us, that will is special)
4. But the will of God will always comply with the commandments which God has already given us (i.e. the Ten Commandments, the Beatitudes, and the laws of the Church).
5. Our Lady prays with us to do these things.

This is a simple and beautiful message. Our response should be equally simple. If we are aware that this is a time of grace, we will not hesitate to respond to this message. If we pray more and speak less, we will receive much more grace in this time. And if we pray more we will be able to discern God's will for us, and discern it well through reflection upon the commandments and beatitudes etc. We will in this way become better apostles, better helpers of Our Lady who is with us at this time of grace.


Also taken from our window!!

Being in Medjugorje for me at this time is truly amazing. I do feel the grace of this time here. When we left last Thursday, our plane was delayed for hours, and it seemed we would not make our connections. We had no recourse but to pray and pray and pray! And of course we finally departed, in the nick of time, and made our connections in peace. We arrived in Medjugorje

on Friday

evening, in time for Holy Mass and Confession. What a way to begin our pilgrimage!

The next two days have been equally amazing. So busy, but so peaceful. For me the most beautiful moment so far was yesterday morning. I woke early and walked by myself through the fields to Apparition Hill. There were very few people out at that time, so my climb was peaceful and meditative. I was able to spend an hour or so at the apparition site. I prayed for all of you, for all your intentions and for all those who have asked for prayer. I also felt able to rest in Mary's presence, letting her mother me. It was such a blessing.

When I got back to our room, I switched on the pov camera on Mary TV's website, and was amazed at how clearly you could see the statue! Tom Matasso has installed the new camera, and it is much stronger and clearer. Denis said he could see me up on the hill! How neat!


Taken as well from our window!

I didn't take pictures on that climb because I didn't want to be distracted. But here is a picture of Apparition Hill from where we are staying. From our window we can see Apparition Hill, Cross Mountain and the Church!! What could be better!

Know that we are praying for all of you. And don't forget that Mirjana's apparition is this morning between

8:00 and 9:00 am

Medjugorje time. The crew is preparing for the live streaming right now. It is always such a blessing to greet Our Lady when she comes to Mirjana, even over the internet. ( I'll be as close as I can, with your petitions!)

More to follow!!

In Jesus, Mary and Joseph!
Cathy Nolan
(c)Mary TV 2015
APPARITION OF OUR LADY
Our Lady's apparition to Mirjana in Medjugorje will be streamed



8:00 am

Medjugorje time (

2:00 am EST

) - Live streaming begins


8:45 am

Medjugorje time (

2:45 am EST

) - Apparition to Mirjana (approx.)


9:30 am

Medjugorje time (

3:30 am EST

) - Live streaming ends
(

Sunday

night and early

Monday

morning in USA)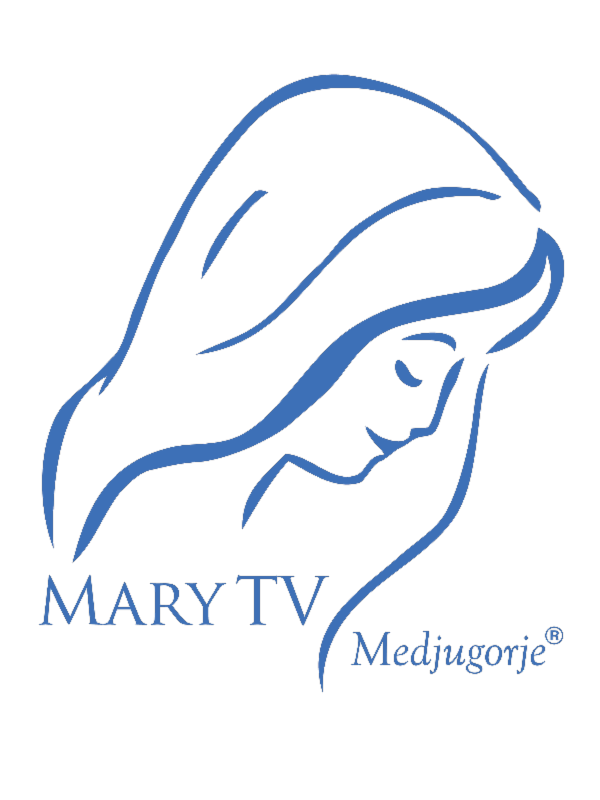 "Medjugorje is the spiritual center of the world."
Saint John Paul II
Be connected!
www.marytv.tv