(c)Mary TV 2015
J.M.J.
March 30, 2015
Dear Family of Mary!
"Dear children! Also today the Most High permits me to be with you and to lead you on the way of conversion. Many hearts have shut themselves to grace and have become deaf to my call. You, little children, pray and fight against temptation and all the evil plans which the devil offers you through modernism. Be strong in prayer and with the cross in your hands pray that evil may not use you and may not conquer in you. I am with you and pray for you. Thank you for having responded to my call." (March 25, 2015)
Our dear St. John Paul II published one of his last books, "Memory and Identity - Conversations at the Dawn of a Millennium", in 2005. In it he shares his views of the political situation in the world today, and reflects on where to find hope for the future. He describes very accurately what Our Lady spoke of in this message, Modernism.
We need to understand this very effective tool of the enemy, as we strive to fight against temptation and the evil plans which the devil offers us today. Here is a powerful excerpt from St. John Paul's book:
"...We may say that Christ is always the "cornerstone" of the building and the rebuilding of society in the Christian West....At the same time, however, we cannot ignore the insistent return of the denial of Christ. Again and again we encounter the signs of an alternative civilization to that built on Christ as "cornerstone" - a civilization which, even if not explicitly atheist, is at least positivistic and agnostic, since it is built upon the principle of thinking and acting as if God did not exist. This approach can easily be recognized in the modern so-called scientific, or rather scientistic, mentality, and it can be recognized in literature, especially the mass media. To live as if God did not exist means to live outside the parameters of good and evil, outside the context of values derived from God. It is claimed that man himself can decide what is good or bad. And this program is widely promoted in all sorts of ways.
If, on the one hand, the West continues to provide evidence of zealous evangelization, on the other hand anti-evangelical currents are equally strong. They strike at the very foundations of human morality, influencing the family and promoting a morally permissive outlook: divorce, free love, abortion, contra-conception, the fight against life in its initial phases and in its final phase, the manipulation of life. This program is supported by enormous financial resources, not only in individual countries, but also on a worldwide scale. It has great centers of economic power at its disposal, through which it attempts to impose its own conditions on developing countries. Faced with all this, one may legitimately ask whether this is not another form of totalitarianism, subtly concealed under the appearances of democracy. (p. 47-48)
Our Lady tells us: "You, little children, pray and fight against temptation and all the evil plans which the devil offers you through modernism." Have we not felt the waves of modernism crashing against the foundations of our Christian way of life, eroding our faith by making it seem irrelevant? The enemy's plan is to deprive us of wisdom and truth, and leave us prey to every whim and selfish desire. In the battle for the right to life we see this plan in all its boldness. To kill another, simply because his life makes mine uncomfortable or inconvenient? This is where modernism has led our societies. We are all suffering from such depravity.
But the waves are strong and we must fight them. "Be strong in prayer and with the cross in your hands pray that evil may not use you and may not conquer in you." The campaign to eliminate God from human life is very strong in these days. Indeed it can feel like a totalitarian regime. If we are not prayerful and vigilant, it can begin to use us and conquer us as well. No one is immune from this fight.
The answer is simple and clear. Our Lady has come to plant that answer deeply within us. Jesus, our Savior and Lord, is the antidote to the modernist threat and to the evil of our day that has become a system. St. John Paul II continues:
The evil of the twentieth century was not a small-scale evil, it was not simply "homemade." It was an evil of gigantic proportions, and evil which availed itself of state structures in order to accomplish its wicked work, an evil built up into a system.
At the same time, however, divine grace has been superabundantly revealed. There is no evil from which God cannot draw forth a greater good. There is no suffering which he cannot transform into a path leading to him. Offering himself freely in his passion and death on the Cross, the Son of God took upon himself all the evil of sin. The suffering of the Crucified God is not just one form of suffering alongside others, not just another more or less painful ordeal: it is an unequaled suffering. In sacrificing himself for us all, Christ gave a new meaning to suffering, opening up a new dimension, a new order: the order of love. It is true that suffering entered human history with original sin. Sin is that "sting" (cf. 1 Cor 15:55-56) which inflicts pain, wounding man mortally. Yet the passion of Christ on the Cross gave a radically new meaning to suffering, transforming it from within. It introduced into human history, which is the history of sin, a blameless suffering accepted purely for love. This suffering opens the door to the hope of liberation, hope for the definitive elimination of that "sting," which is tearing humanity apart. It is this suffering which burns and consumes evil with the flame of love and draws forth even from sin a great flowering of good. (p. 167)
This Holy Week, we are going to journey with Christ on His way of the Cross. We are going to meditate on and adore the Passion and Death of Jesus. He will show us the antidote to Modernism, to the infectiious "life without God". And He will invite us anew to join Him in the work of redemption, through our love and our choice for the Good!
St. John Paul II, pray for us!
In Jesus, Mary and Joseph!
Cathy Nolan
©Mary TV 2015
PS. "Fruit of Medjugorje"

tonight

at

8:00 pm EDT

!!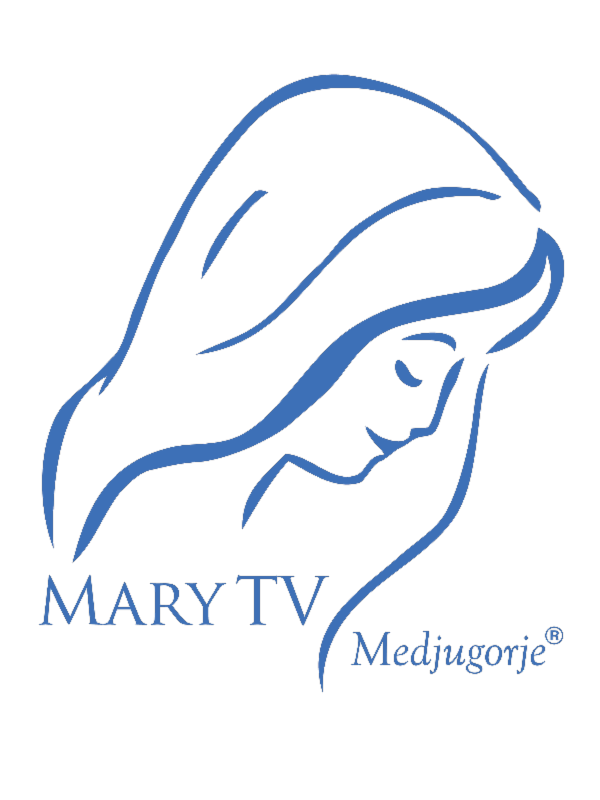 "Medjugorje is the spiritual center of the world."
Saint John Paul II
Be connected!
www.marytv.tv