St. Joseph "in the boat" for our Daily Rosary on the digital sea!
(c)Mary TV 2015
J.M.J
March 12, 2015
Dear Family of Mary!
Yesterday I was not able to send out a reflection because I was traveling back from Medjugorje. But yesterday was the day to begin a novena to St. Joseph! We have a special reason to celebrate St. Joseph this year, because he chose our Daily Rosary for 2015! He is our saint for the Rosary we pray on the digital sea each day. So we are going to pray a short novena prayer each day, leading up to the Feast of St. Joseph on

March

19

. This prayer is specific to our Daily Rosary in our boat on the digital sea. Thanks for praying with us!
Novena Prayer to St. Joseph, Husband of Mary and Foster Father of Jesus!
Dear St. Joseph, you were given the awesome task of protecting and guiding Jesus and His mother, Mary, through the difficult early years of Jesus' life. The Father asked you to steer the little ship of the family through many troubled waters, from the earliest moment of Jesus' conception, when your gentle heart waited for a word from the Father, to the birth of Jesus in Bethlehem where there was no room in the inn, to the escape from Herod's soldiers and the flight into Egypt, to the return to Nazareth where Jesus and Mary lived their hidden life with you, to the loss and finding of Jesus in the Temple in Jerusalem. You protected, guided, and provided for Jesus and Mary while depending on the providence of heaven.
We are so grateful to you for joining us in this little boat on the digital sea - the Daily Rosary. We trust that you will guide, protect and provide for us as you did for Jesus and Mary! We thank you in advance for your loving, fatherly care for us as we strive to respond to Our Lady's call from Medjugorje.
St. Joseph, Husband of Mary and Foster Father of Jesus, pray for us!
This week we will be reviewing the main message of the Bible! Our Lady has asked us to put the Bible in a prominent place in our houses, and to read from it every day. God's Word is a light for our path. He shows us His very heart in the Scriptures.
As I was praying about the March 2, 2015 message, I discovered a link between these sentences in the message and the Scripture passage about the Wedding at Cana. Here is what I discovered:
"...I am looking at you in the Heavenly Father - your thoughts, your pains, your sufferings - and I offer them to my Son. Do not be afraid and do not lose hope, because my Son listens to his mother..." (March 2, 2015)
The Scripture of the Wedding Feast at Cana, John 2:1-11:
On the third day there was a marriage at Cana in Galilee, and the mother of Jesus was there; Jesus also was invited to the marriage, with his disciples.

When the wine failed, the mother of Jesus said to him, "They have no wine." And Jesus said to her, "O woman, what have you to do with me? My hour has not yet come." His mother said to the servants, "Do whatever he tells you."
Now six stone jars were standing there, for the Jewish rites of purification, each holding twenty or thirty gallons. Jesus said to them, "Fill the jars with water." And they filled them up to the brim. He said to them, "Now draw some out, and take it to the steward of the feast." So they took it. When the steward of the feast tasted the water now become wine, and did not know where it came from (though the servants who had drawn the water knew), the steward of the feast called the bridegroom and said to him, "Every man serves the good wine first; and when men have drunk freely, then the poor wine; but you have kept the good wine until now." This, the first of his signs, Jesus did at Cana in Galilee, and manifested his glory; and his disciples believed in him. (John 2:1-11)
Our Lady was at the wedding with Jesus and His disciples. She is always in prayer, which I think is what she means by "I am looking at you in the Heavenly Father..." So she was in prayer at the wedding too. That is why she noticed that the wine failed, and immediately told Jesus. "They have no wine." She was seeing the thoughts, pains and sufferings of the newlyweds, and the family. She was aware of their need. In the same way she is aware of our needs. She sees our thoughts, our pains and suffering, and she immediately takes all of our needs to prayer. She sees us through the eyes of the Father who is all mercy. And then she takes that merciful gaze to her Son, for Him to act.
At Cana, Jesus might have sounded a bit short with Mary, but I think it is because she spoke to Him of the Father's desire to pour out mercy on the family, and He knew this was His great task, to provide mercy to the human race. But at that moment, it was a particular mercy, and it meant the Jesus would begin His salvific journey to Calvary from then on. His life would never be the same. He would be public!
But Our Lady knew it was time, and she saw in the light of the Father's love that this sign would be important. So she just said to the servants "Do whatever He tells you." She tells us the same. "Do not be afraid and do not lose hope, because my Son listens to his mother." She tells us not to let fear or despair enter our hearts, because these things will keep us from doing what Jesus tells us to do. We need courage, which comes from trust and hope. And she assures us that her intercession will work. Just as at Cana, her intercession moved Jesus to act, so in our lives, her intercession moves Jesus to act! Jesus listens to His Mother!
I think that the Wedding at Cana is really the way we should always live. It is the process for us who are Christian to trust that Our Lady is watching out for all our needs with and in the Father's love, and interceding to Jesus for us so that He can do what must be done in our lives to bring mercy into our suffering and pain, and our painful thoughts. Our job is then to do whatever He tells us! And all will be well.
The messages of Our Lady and Holy Scripture work together to fill us with holy joy. Our Lady is our intercessor and guide and Jesus is our redeemer. The Father's heart is the source of mercy and the Holy Spirit is the communicator of this mercy won for us by Jesus on the Cross. We are in such very good hands. How can we fear or lose hope?
In Jesus, Mary and Joseph!
Cathy Nolan
©Mary TV 2015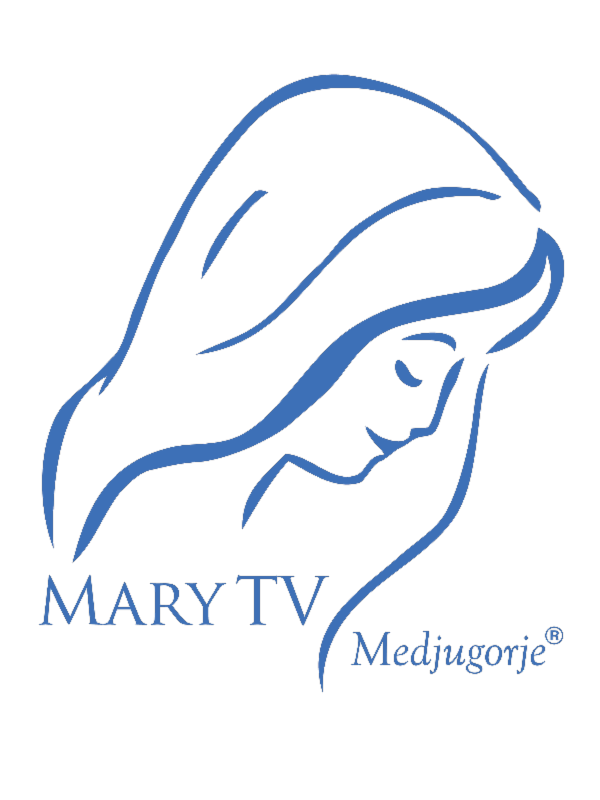 "Medjugorje is the spiritual center of the world."
Saint John Paul II
Be connected!
www.marytv.tv