* September 26 – Our Lady of Graces (Ancona, Italy, 1836) * Protected from the Muslims by Angels ---
September 26 – Our Lady of Graces (Ancona, Italy, 1836)
Protected from the Muslims by Angels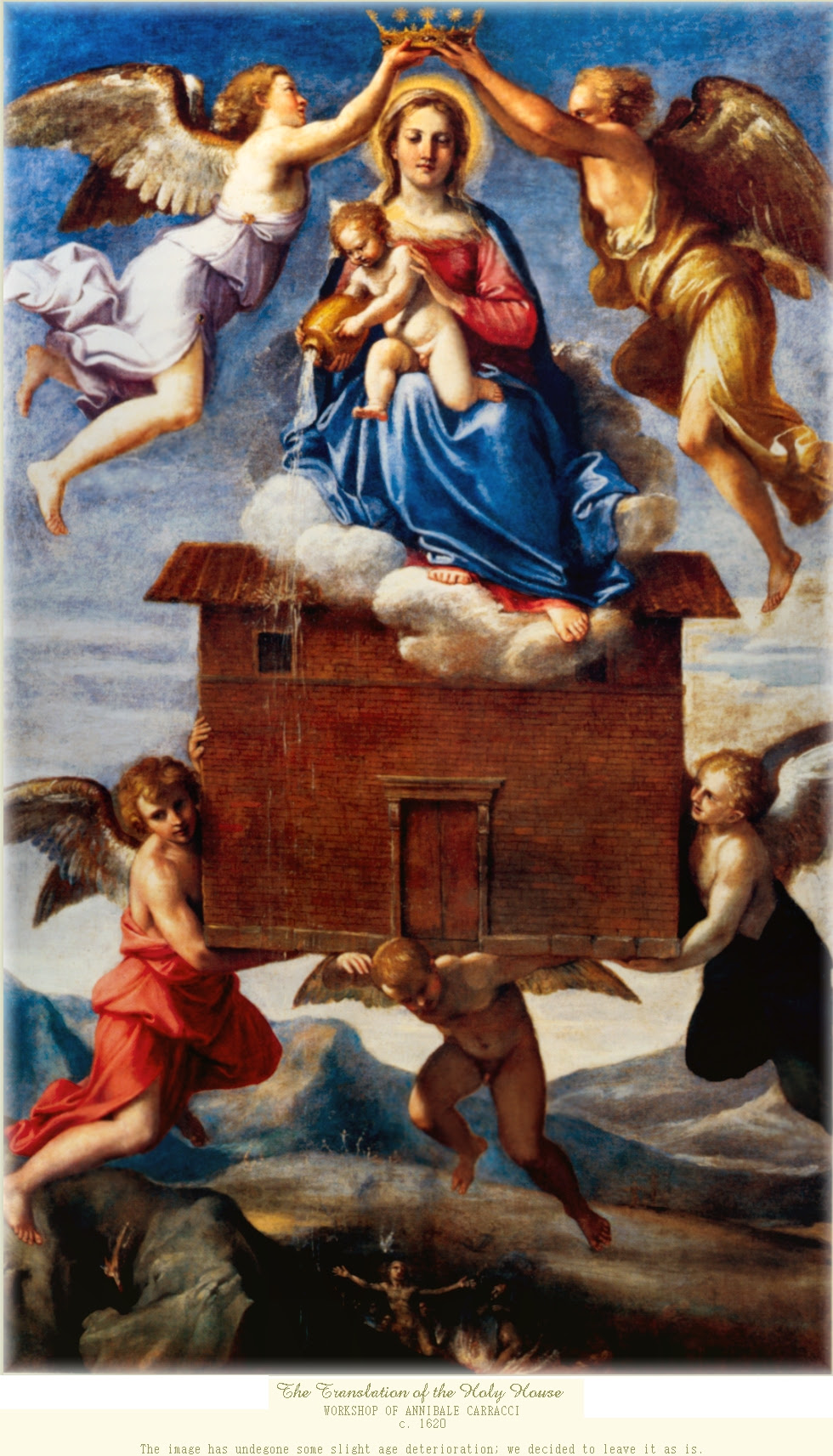 Image from www.catholictradition.org
In the 16th century, the shrine of Loreto near Ancona became the most popular pilgrimage in Europe, attracting hundreds of thousands of faithful. Located in central Italy across the Adriatic Sea, the shrine of Loreto is believed to be the original house where the Virgin Mary was born and grew up.
This small brick house, called the Santa Casa, was allegedly transported from Palestine to these parts (a wood of laurels, hence the name of Loreto) in 1294 by angels, to prevent it from falling into the hands of the Muslims.
The shrine of Loreto became famous after 1460, shortly after the capture of Constantinople by the Turks. A place of Christian witness, this holy city was fortified to escape Ottoman rule. At the same time, a basilica was built.
The Christian victory over the Turks at Lepanto, on October 7, 1571, is attributed to the Virgin of Loreto.
Battle of Lepanto, part of a 19th-century tapestry in a museum in Gennep, Netherlands. (Wikipedia)