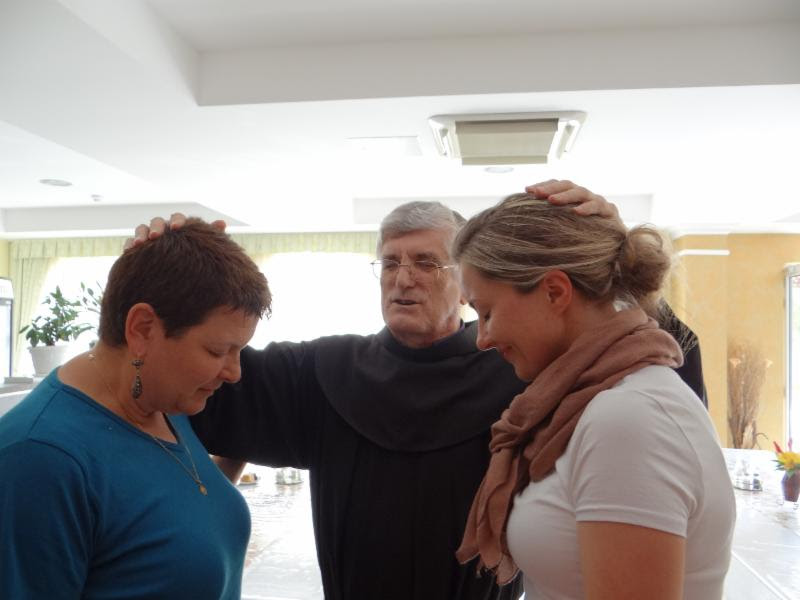 Thank you to Kristina B.

for

this great picture of

prayer blessing

!
J.M.J
September 19, 2014
St.

Januarius
Dear Family of Mary!
"

...

And you do not know how much my heart suffers and how much I pray to my Son for you. I pray to Him to heal your souls because He can do so..."(September 2, 2014)
Our Lady prays for her Son's enemies with such love, with such deep concern and care. She prays for healing. I am sure she also prays this way for all who love her and are following her. She prays for our healing, and for the Holy Spirit to illuminate us and show us her Son.
I want to share an account of this kind of prayer that was shared by Linda Schubert, a woman who has a charismatic ministry. Linda seems to pray very much in the same way Our Lady prays for us. See what you think:
My favorite time praying with mom happened about a year after dad died. We were drinking coffee in the kitchen of

mother's little cottage

near the central Oregon coast. It was a new environment for mom, a major change from her home with dad in San Diego, California. She hunched down a little as she said awkwardly, "The truth of the matter is, all of my life I've been afraid of the dark." Her

confession

brought tears to my eyes, as this was not something I had known about her. "When

you

father was

alive I

could handle it. But now he's gone, and I have to face the fear alone."
My sister and I encircled her in a

hug prayer

, asking Jesus to go into the root cause of her fear of the dark and send his healing light. We asked the Lord to take away all fear and pour in his healing love. "There is no fear in love. But perfect love casts out fear..." (1Jn 4:18). Then we passed around a box of tissues to dry our eyes. It was one of the most precious moments with my

mother I

have ever known. (Linda Schubert. "5-Minute Miracles, Praying for People with Simplicity and Power". Resurrection Press. http://lindaschubert.org)
This simple, heartfelt prayer is so gentle and powerful! Like Our Lady, Linda asked only that Jesus would go deeply to the root of the problem and with his power heal her soul with his Light. I think we miss many opportunities to pray with our family and friends because we don't realize it only takes a moment, and the courage to offer prayer. We only need to find the way to invite Jesus into other's lives, simply and honestly.
Even if we only pray silently for these blessings, we still can bring Jesus into our lives and the lives of others. Our Lady also asked us, "And you, my children, my dear apostles, always carry my Son in your hearts and thoughts. In this way you are carrying love. All those who do not know Him will recognize Him in your love." Maybe this is one way for us to carry Jesus to others.
In Jesus, Mary and Joseph!
Cathy Nolan
©Mary TV 2014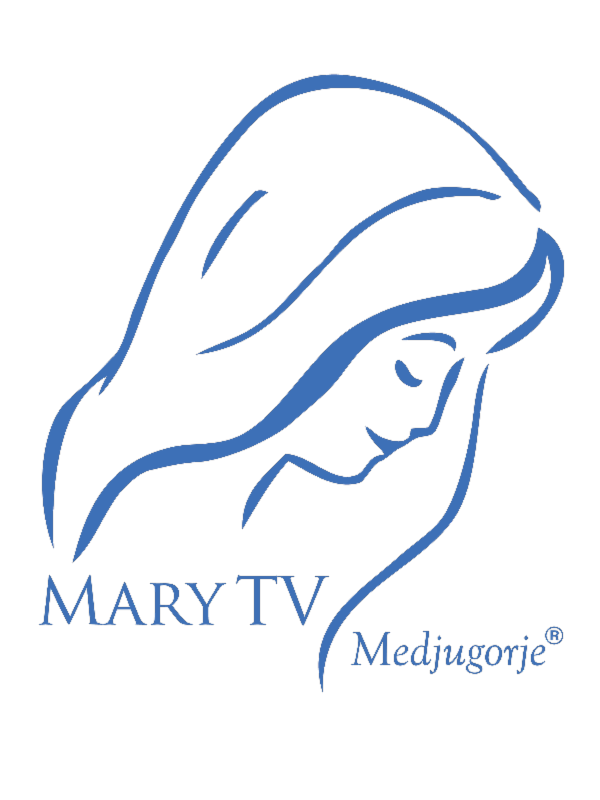 "Medjugorje is the spiritual center of the world."
Saint John Paul II
Be connected!
www.marytv.tv