* August 28 – Our Lady of Tears (Syracuse, Italy, 1953) - Saint Augustine, Doctor of the Church (d. 430) * Mary's tears are true signs ---
August 28 – Our Lady of Tears (Syracuse, Italy, 1953) - Saint Augustine, Doctor of the Church (d. 430)
Mary's tears are true signs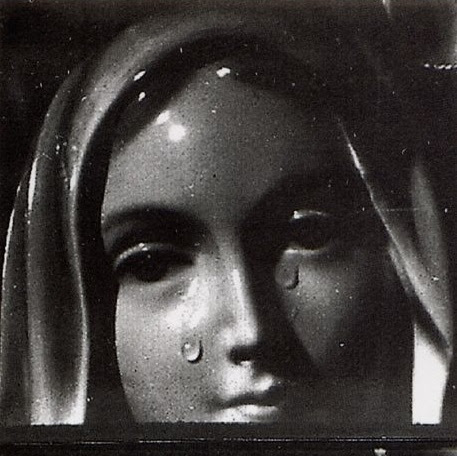 A bas-relief of painted plaster representing the Virgin Mary and her Immaculate Heart crowned with thorns and inflamed (as in Fatima), was displayed in a humble home, at the head of the bed of the Lannuso spouses. From August 29, 1953, to September 1, 1953, this framed image shed real tears, which were tested in scientific labs.
The Sicilian bishops recognized the supernatural origin of the phenomenon and began building a church. At its dedication, Saint John Paul II said:
"Mary wept in La Salette, in the second half of the last century... at a time when Christianity in France was facing increasing hostility. She is weeping again here, in Syracuse, at the conclusion of the Second World War. We can interpret this in the context of these tragic events—the immense carnage caused by the conflict; the extermination of the sons and daughters of Israel; and the threat to Eastern Europe from openly atheistic Communism.
Mary's tears are true signs—they indicate the presence of the Mother in the Church and in the world. A mother cries when she sees her sons threatened by an evil, whether spiritual or physical."