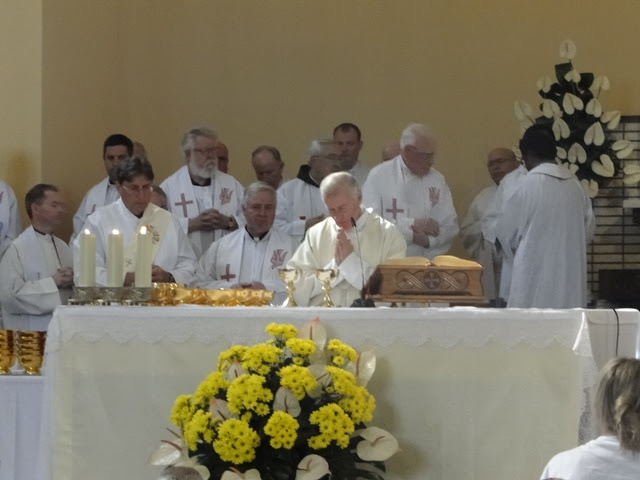 My Son chose them...
(c)Mary TV 2013
J.M.J
Novena for Priests - Day Three
"...I call you to pray with all your heart for your shepherds, because my Son chose them. Thank you." (August 2, 2011)
Sr. Briege continues:
I sensed God asking me to go into the world and remind bishops and priests with this word, "It is not humility to deny the power of the priesthood, but it is humility to acknowledge that I have chosen them. I have chosen them not because they are holy, not because they are better than others, but I've chosen them because of my mercy, love, and compassion for humanity. It is because of this mercy, love, and compassion, that I use them to make myself present. But how I long to do it more effectively through them! Go out and tell them to believe in me." (Sr. Briege McKenna. "Miracles Do Happen." P. 74)
A PRAYER FOR PRIESTS

Keep them, I pray Thee, dearest Lord. Keep them, for they are Thine
The priests whose lives burn out before Thy consecrated shrine.
Keep them, for they are in the world though from the world apart.
When earthly treasures tempt, allure - Shelter them in Thy heart.
Keep them and comfort them in hours of loneliness and pain,
when all their life of sacrifice for souls seems but in vain.
Keep them and remember Lord, they have no one but Thee.
They have only human hearts, with human frailty.
Keep them as spotless as the Host, that daily they caress;
they every thought and word and deed, deign, dearest Lord, to bless.
God has chosen our priests to become our link with Him, because He loves us so very much. Being chosen is a great and terrible reality. The men who have accepted this call are laying down their entire lives for us. We can only be filled with awe and gratitude.
Thank you, dearest Lord, for our priests.
In Jesus, Mary and Joseph!
Cathy Nolan
©Mary TV 2014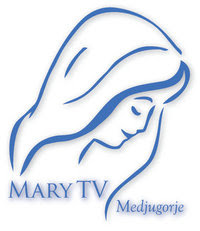 "
Medjugorje is the spiritual center of the world!"
Blessed John Paul II -
Be connected!