Pure and humble hearts!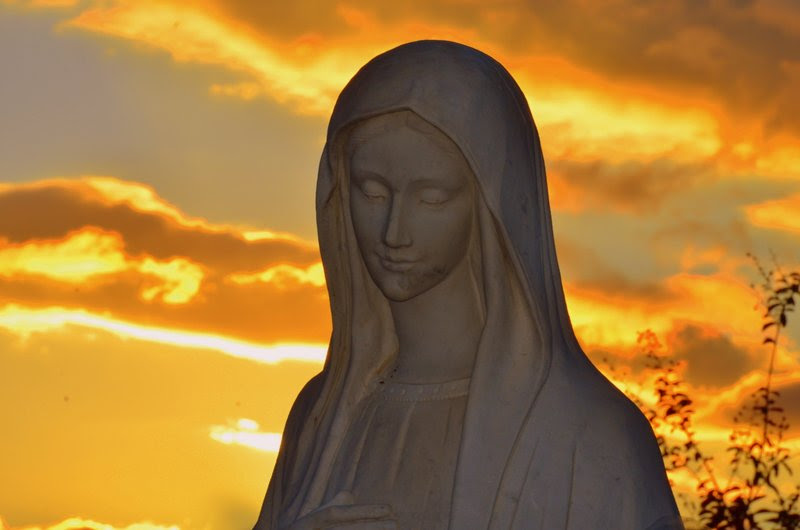 (c) Mary TV 2013
J.M.J.
January 2, 2014 message through Mirjana:
"Dear children; For you to be able to be my apostles and to be able to help all those who are in darkness, to come to know the light of the love of my Son, you must have pure and humble hearts. You cannot help for my Son to be born in, and to reign in, the hearts of those who do not know Him, if He does not reign - if He is not the King - in your heart. I am with you. I am walking with you as a mother. I am knocking on your hearts. They cannot open because they are not humble. I am praying, and you my beloved children also pray, that you may be able to open pure and humble hearts to my Son and to receive the gifts which He has promised you. Then you will be led by the love and strength of my Son. Then, you will be my apostles who everywhere around them spread the fruits of God's love. My Son will act from within you and through you, because you will be "one". My motherly heart yearns for this - for unity of all of my children - through my Son. With great love I bless, and pray for those who are chosen by my Son - for your shepherds. Thank you."
At first Our Lady was sad and then decisive.
Our Lady tells us that she is knocking on our hearts, hoping that they will open. But sadly, she says that our hearts do not open because they are not humble. She also asks us to pray for purity and humility in our hearts, so that Jesus may enter them. "I am praying, and you my beloved children also pray, that you may be able to open pure and humble hearts to my Son and to receive the gifts which He has promised you." Humility and purity are very important qualities for receiving Jesus.
As I have been pondering this message, it occurred to me that there is only one person on earth who truly has a pure and humble heart. And that person is most capable of teaching us about such a heart. Of course, I mean Our Lady! She is the Immaculate Conception. Her heart is pure. And she is the Handmaid of the Lord. Her heart is completely humble. And further, she has given us the pattern to follow in opening our hearts in humility and purity. That pattern can be found in the Annunciation of Luke's Gospel.
In the sixth month, the angel Gabriel was sent from God to a town of Galilee called Nazareth, to a virgin betrothed to a man named Joseph, of the house of David, and the virgin's name was Mary. And coming to her, he said, "Hail, favored one! The Lord is with you." But she was greatly troubled at what was said and pondered what sort of greeting this might be. Then the angel said to her, "Do not be afraid, Mary, for you have found favor with God. Behold, you will conceive in your womb and bear a son, and you shall name him Jesus. He will be great and will be called Son of the Most High, and the Lord God will give him the throne of David his father, and he will rule over the house of Jacob forever, and of his kingdom there will be no end." But Mary said to the angel, "How can this be, since I have no relations with a man? And the angel said to her in reply, "The holy Spirit will come upon you, and the power of the Most High will overshadow you. Therefore the child to be born will be called holy, the Son of God.And behold, Elizabeth, your relative, has also conceived a son in her old age, and this is the sixth month for her who was called barren; for nothing will be impossible for God."Mary said, "Behold, I am the handmaid of the Lord. May it be done to me according to your word." Then the angel departed from her. (Luke 1:26-38)
We learn some things about Mary in this account. She was a virgin. She was pure. She was an observant, silent, listening person who perceived the Angel Gabriel when he came to her. She received the greeting of Gabriel, and she immediately pondered it. She used her intellect. She thought about it in terms of what she knew about God and herself. She didn't reject it. But she also was cautious. She pondered.
Then Gabriel explained why he had come, and the proposal that God was making to her. He gave her the basic facts, everything she needed to know to make a good decision about God's offer. And then she pondered some more. She explained that she was a virgin, and not having marital relations. Mary was practical and thorough in her response to Gabriel. But she took everything he said seriously.
When Gabriel announced that the Holy Spirit would come upon Mary and that she would conceive by the Holy Spirit's power, and Gabriel offered Mary another piece of information as a confirmation to her that He was speaking the truth (that Elizabeth had conceived), then Mary had to decide. She accepted all of Gabriel's answers and opened her heart to God. She said that beautiful sentence, "Behold, I am the handmaid of the Lord. May it be done to me according to your word."
Our Lady opened her pure and humble heart to God in her meeting with Gabriel. She clearly wanted to do God's will from the beginning of the conversation. But she needed to ponder, to use her intellect to understand what she was being asked. This is where her humility came in. Once Mary had discerned that Gabriel was for real, and God was speaking to her, offering her this incredible gift of being the Mother of Jesus, she was able to say yes, because she was so humble. She was not looking for her own glory. She was not self-concerned or worried about her own future. She was not timid. She was not complicated and confused. And she did not need to take control. She was humble. She was totally in God's hands, and she knew it. She trusted the Father completely. And saying yes to Him was her great delight. And she opened her heart to receive Jesus as no one ever had before or will ever do!
If we can follow Our Lady's example, we will be able to receive God's gifts to us as well. If we can become pure, shunning all sin, as best we can and going to confession; if we can be humble, honestly entering into conversation with God and seeking to understand His will for us, and then submitting with great peace to His plan, then we will be able to receive Jesus into our hearts a little bit like Mary did! It is a process that involves our human faculties of intellect and will. It is a process that works best if we are pure and humble. And it is a process that makes for great joy!
In Jesus, Mary and Joseph!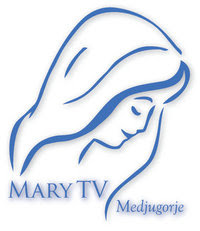 "
Medjugorje is the spiritual center of the world!"
Blessed John Paul II -
Be connected!