Take good care of your Shepherds...
(c)Mary TV 2013
J.M.J
Dear Family of Mary!
Novena for Priests - Day 7
"Dear children....My children, my Son gave you a gift of the Shepherds. Take good care of them. Pray for them. Thank you." (May 2, 2013)
Sr. Briege McKenna speaks:
I had met a priest at a prayer meeting. He was going through a very difficult crisis and was about to leave the priesthood. I promised I would get the first graders to pray for him.
I had the children pray. They decided to write the priest. Since I hadn't explained his problem, but had only asked the children to pray for his healing, they thought he was ill or had been in an accident. Their letters and drawings depicted the priest in bed with his leg in a cast and with bandages on his head.
A couple of months later, the priest called me and said he wanted to make a special trip to Florida just to talk to the children. He came and he brought their letters with him - and a big bag of candy which, of course, pleased the children very much.
He told them he had been going through a bad time, that he had stopped talking to Jesus and because of their prayers, he was going to keep on being a priest and now he was good friends again with Jesus.
Later he told me that, particularly, the letter of one five-year-old girl had touched him deeply. In the letter she said that I had told them he was sick. She said, "I know you can't do the things that Jesus wants you to do right now. But we've asked Jesus to help you. You are very special to Jesus. We know Jesus will make you better. We need you and love you. We hope when you're well you can come to see us."
As the priest read her letter, it pierced his heart and the Lord spoke to him, "This little child understands. This little child knows what your priesthood is. But do you really know?"
He told me that it was then that he started to pray and his life changed.
This was a great joy to me because it confirmed what Jesus had told me in the chapel - that if I would get people to pray and intercede, priests would be renewed. (Sr. Briege McKenna. "Miracles Do Happen." P. 75-76)
A PRAYER FOR PRIESTS

Keep them, I pray Thee, dearest Lord. Keep them, for they are Thine
The priests whose lives burn out before Thy consecrated shrine.
Keep them, for they are in the world though from the world apart.
When earthly treasures tempt, allure - Shelter them in Thy heart.
Keep them and comfort them in hours of loneliness and pain,
when all their life of sacrifice for souls seems but in vain.
Keep them and remember Lord, they have no one but Thee.
They have only human hearts, with human frailty.
Keep them as spotless as the Host, that daily they caress;
their every thought and word and deed, deign, dearest Lord, to bless.
Our Lady has asked us to take good care of our Shepherds. Like children, let us pray with simple and open hearts for them because they are special and important to Jesus.
In Jesus, Mary and Joseph!
Cathy Nolan
©Mary TV 2014
PS. In yesterdays Novena there is a typo - Sr. Briege was 36 when she met that priest in Lourdes!! He was 80 and she was 36 !! Sorry!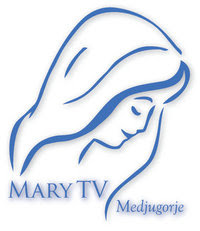 "
Medjugorje is the spiritual center of the world!"
Blessed John Paul II -
Be connected!