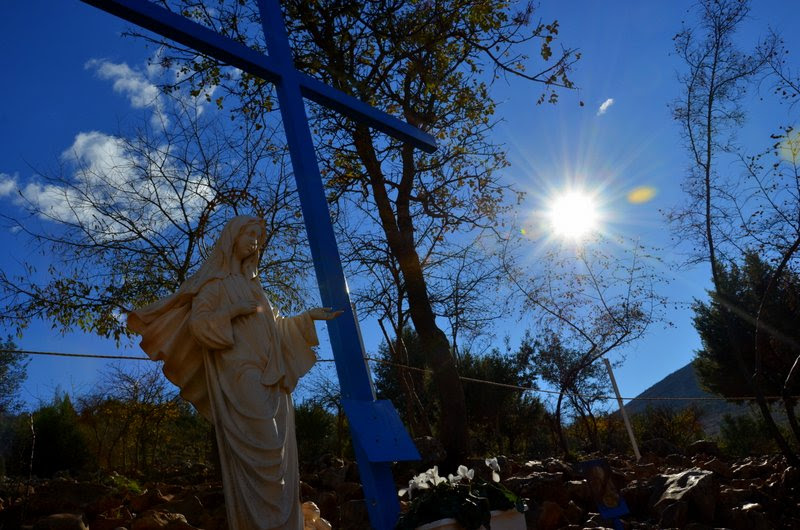 (c)Mary TV 2013
The Blue Cross in Medjugorje
J.M.J.
"Dear children ... I desire for you to come to know the truth of my Son and to be my apostles; that, as children of God, you may rise above the human way of thinking and always, and in everything, seek God's way of thinking, anew. My children, pray and fast that you may be able to recognize all of this which I am seeking of you. Pray for your shepherds and long to come to know the love of your Heavenly Father, in union with them. Thank you." (December 2, 2013)
Our Lady tells us to pray and fast. It is through prayer and fasting that we will "recognize all of this" that she is seeking of us. Her messages are filled with heavenly truths. In simple, motherly language, she communicates to us the things that she knows in heaven. Her heavenly perspective is so different from our earthly view of things, that she realizes that the only way we will begin to understand what she is saying is if we pray and fast.
Likewise, she tells us that we need to rise above the human way of thinking and "always and in everything, seek God's way of thinking, anew." God's way of thinking is also heavenly thinking. His way of thinking is so far above our way of thinking that we will never be able to think it out. At some point we are going to have to pray and fast to find His way of thinking too!
This message has taught me something that is changing my life. Though I have been trying to follow the Lord for some time now, I think I have been doing it on my own steam. I have always tried to think things out myself when I come upon a difficulty or challenge. But I expend a lot of anxious energy doing this. Recently, I have been finding myself approaching a situation or challenge differently. I have felt a calm and gentle hand on my shoulder (this is just an image), a sort of peace that comes over me. I have then felt an inner call to prayer. And the prayer has been just a simple handing over of the situation or difficulty to Our Lady and Our Lord. Nothing fancy, just a relinquishment and abandonment in trust. Then I have felt the grace to wait and see what God wants to do. Wait and see, and then follow!
I must say this is quite a change for me. In this process I often begin to see the situation the way God sees it, sort of thinking about it the way God thinks about it. And the peace that comes is so wonderful.
I think this may be what Our Lady is getting at in this message. We have to learn to stop, pray and wait in our daily life. Stop when something comes up. Open our hearts to the Lord in prayer and entrust the situation to Him. And then wait for Him to lead. This is the process, and it is very fruitful for me.
The Gospel for today gives us God's way of thinking, and speaks very much to this process I am describing:
Jesus said to the crowds: "Come to me, all you who labor and are burdened, and I will give you rest. Take my yoke upon you and learn from me, for I am meek and humble of heart; and you will find rest for yourselves. For my yoke is easy, and my burden light." (Mt 11:28-30)
When I try to live life on my own, with my own power and wisdom, I labor and am burdened. It is more than I can carry. But when I come to the Lord, hand it all over to Him, take up the burden He has for me, and let Him lead me, I can manage. It is easy and light, because it is designed by Jesus and He helps me. I begin to see everything from Jesus' point of view, because I am walking with Him, yoked to Him, following His lead.
Isn't God so good!!! He loves us so much, that He wants to be part of every moment of our day. Mother Mary is with us too, to help us. We couldn't be in better hands.
In Jesus, Mary and Joseph!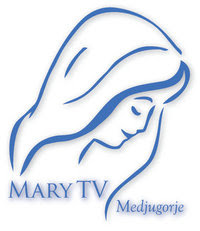 "
Medjugorje is the spiritual center of the world!"
Blessed John Paul II -
Be connected!