Pray as much as you can!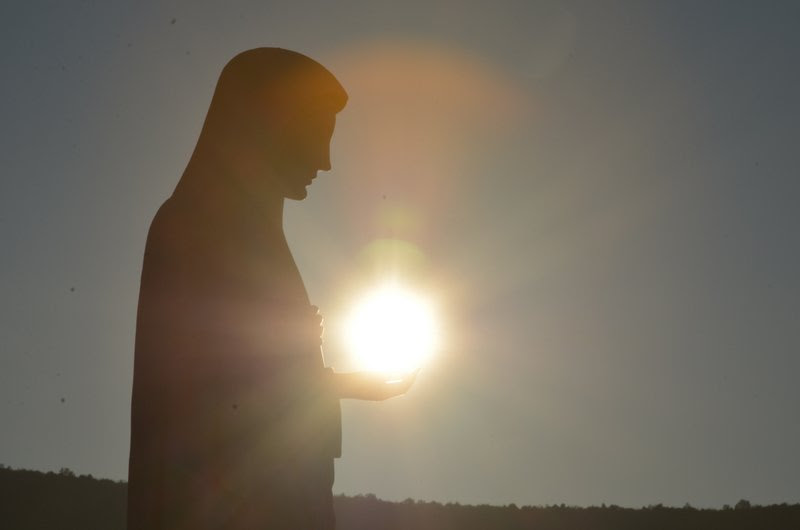 (c) Mary TV 2013
J.M.J.
December 23, 2013
Dear Family of Mary!
Sunday, December 18, 1983
, to Jelena:
"In this Novena for Christmas, pray as much as you can. I ask you."
Today is the last day of the Christmas Novena, prayed by the parish in Medjugorje. Each day from December 15 to December 23, the parishioners of St. James Parish climbed Apparition Hill at 2:00 pm. They have been led by the Franciscans. They have prayed two sets of mysteries of the Rosary as they climbed, ending at the site of the first apparitions of Our Lady to the six visionaries, back in 1981. There they have prayed the chaplet of 7 sets of the Our Father, Hail Mary, and Glory Be.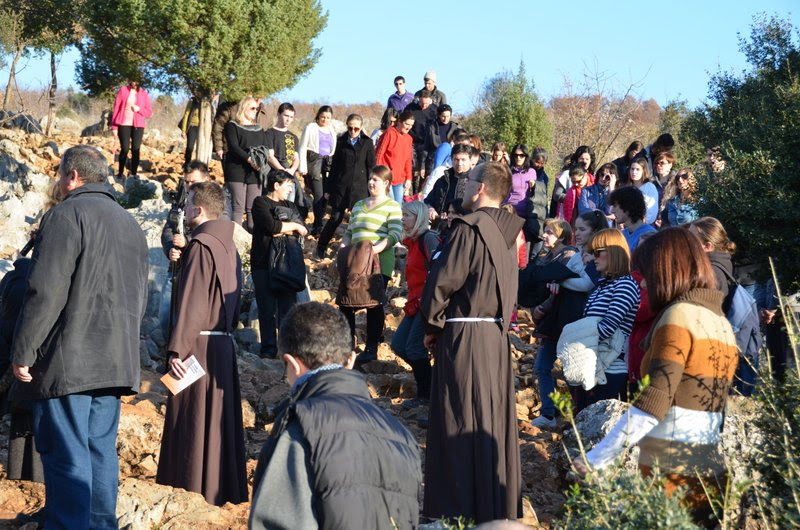 As you can imagine, this has been quite a time commitment for the parishioners, especially before Christmas. But it is clear that there is no better way to prepare for Christmas than to "pray as much as you can." Our Lady knows how we need to prepare for the Feast of Christmas. She knows that it is the manger of our hearts that needs to be prepared for the coming of Jesus. Little by little, through prayer, our mangers have been swept clean and made ready.
This year, Mary TV has been blessed to be able to stream this daily climb up Apparition Hill, Live!! Denis and I have been able to pray with the parish from our home in Indiana! What a joy, and what a humbling experience it has been. To see the parish climb each day, setting aside their normal activity to respond to Our Lady's call to prayer, has been a real example for us.
Also, I know that people from around the world have taken this time to pray with the parish, even if it is in the middle of the night for them. This is another form of sacrifice! Here is the response of Perla, from Las Vegas:
First I want to thank Michael your beautiful son. What a sweet heart and gentle spirit and awesome job he is doing with the Novena.... We are so mightily blessed through this technology. It is impossible to understand it fully. I am sure that [this] is a result of the intercession of Our Beloved Pope John Paul II and [our] "yes" to Our Lady. Josip and his crew are "AMAZING"
The funny part: it is 5:00 am here for the novena so I am still not quite awake. Anyway there is this prayer I always add before I begin my rosary: " May the graces, the fruits, gifts and all the blessings of these mysteries, by the power of the Holy Spirit descend deeply into our souls" well I added "May the fruits and vegetables" I could not stop laughing when I realized what I said and really felt Our Lady laughing with me.
Because of all of the Mary TV family ... This is the "Best Advent Ever" THANK YOU!!!
Fruits and vegetables!! Why not! Praise God we can all pray the novena together!! As we conclude the novena today, may the graces flow over us and over our families, and over the entire world, so much in need of the love of God. There was an optional Solemn Blessing for Mass yesterday, the Fourth Sunday of Advent. I think it makes a fitting prayer for the end of the Christmas Novena. Here is a layman's version of it:
May the almighty and merciful God, by whose grace [we] have placed [our] faith in the First Coming of His Only Begotten Son and yearn for His coming again, sanctify [us] by the radiance of Christ's Advent and enrich [us] with His blessing. [Amen]
As [we] run the race of this present life, may He make [us] firm in faith, joyful in hope and active in charity. [Amen]
So that, rejoicing now with devotion at the Redeemer's coming in the flesh, [we] may be endowed with the rich reward of eternal life when He comes again in majesty. [Amen]
In Jesus, Mary and Joseph!
Cathy Nolan
©Mary TV 2013
PS. "Fruit of Medjugorje" airs tonight at 8:00 pm EST. This episode features Immaculee Ilibagiza. She remembers again her experience during the Rwanda genocide, especially what the Lord and Our Lady taught her during her prayer of the Rosary. She also testifies to the presence of Our Lady in Medjugorje!!
One last day!!! Please join us for this live broadcast from Medjugorje:
Christmas Novena of St. James Parish, Medjugorje!
St. James Parish will climb Apparition Hill, praying the Rosary, for nine days before Christmas.
The novena began on December 15, and will end on December 23.
Mary TV will stream the novena - live - starting Monday, December 16,
2:00 pm Medjugorje time (8:00 am EST).
Join the parish in this wonderful novena in preparation for the coming of Baby Jesus at Christmas!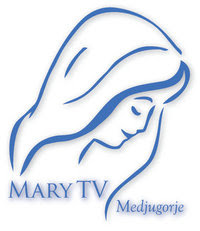 "
Medjugorje is the spiritual center of the world!"
Blessed John Paul II -
Be connected!