(c)Mary TV 2014


J.M.J
December 10, 2014
Dear Family of Mary!
"Dear children, remember - for I am telling you that love will win. I know that many of you are losing hope because around you, you see suffering, pain, jealousy, envy... But, I am your mother. I am in the Kingdom but am also here with you. My Son is sending me anew to help you. Therefore, do not lose hope, instead, follow me - because the victory of my heart is in the name of God. My beloved Son is thinking of you as He has always thought of you. Believe Him and live Him. He is the Life of the world. My children, to live my Son means to live the Gospel. This is not easy. This means love, forgiveness and sacrifice. This purifies and it opens the Kingdom. Sincere prayer, which is not only words but is a prayer which the heart speaks, will help you. Likewise fasting (will help you), because it is still more of love, forgiveness and sacrifice. Therefore, do not lose hope but follow me. I am imploring you anew to pray for your shepherds so that they may always look to my Son who was the first Shepherd of the world and whose family was the entire world. Thank you."
In this message Our Lady tells us to believe Jesus and live Jesus. She says that "He is the life of the world." These words are so true, but they are hard to understand. How can we live Jesus? I believe that one of the ways we can live Jesus is by letting Him live us. Jesus wants to live in us, to live our life with us and in us. He will show us how to love, to forgive, to sacrifice, to fast and to suffer. He will show us as He lives our life in us.
Caryll Houselander says it so well:
We know what the Incarnation means to us, that God the Son, by becoming human, caught up our human nature into his, made each one of us one with him. He took our human nature for his own and gave us his. He experienced everything that we do, except sin, and he even took upon himself the guilt and punishment of sin.
He made himself subject to our limitations: to discomfort, poverty, hunger and thirst and pain. He knew fear, temptation, and failure. He suffered loneliness, betrayal, unrequited love, utter desolation of spirit, the sense of despair and death. He suffered all these things, and all the secret, incommunicable things known to each individual, which can never be told; and he overcame them all.
Christ has lived each of our lives. He has faced all our fears, suffered all our griefs, overcome all our temptations, labored in all our labors, loved in all our loves, died all our deaths.
He took our humanity, just as it is, with all its wretchedness and ugliness, and gave it back to us just as his humanity is, transfigured by the beauty of his living, filled full of his joy. So that no matter what suffering we meet, we can meet it with the whole power of the love that has overcome the world. (The Risen Christ. pp. 1-3)
Caryll's words are comforting to me. The mystery of Jesus' Incarnation is a huge comfort for us all. Jesus has lived our lives and He understands us from the inside. He wants to unite with us in our individual lives, to help us win through to His victory! He wants to live in us, and for us to live in Him. Did He say so in John's Gospel

?

Isn't this living that Gospel, letting Jesus live in us and us living Him?
"I will not leave you desolate; I will come to you. Yet a little while, and the world will see me no more, but you will see me; because I live, you will live also. In that day you will know that I am in my Father, and you in me, and I in you. (John 14 18-20)
This is the promise of Jesus, that He is in us, we are in Him, and He is in the Father. No longer do we live alone. We can actually live Jesus, because He is in us, and we in Him.
Jesus is the life of the world. Our Lady is working tirelessly to bring us into that life, through her messages. May we draw ever closer to the Incarnate Savior this Advent. We will not regret it!
In Jesus, Mary and Joseph!
Cathy Nolan
©Mary TV 2014
PS. The quote from Caryll Houselander can be found in the book:
Advent, Christmas, and Epiphany with Caryll Houselander. Ed. Thomas Hoffman, Sheed and Ward. 2000.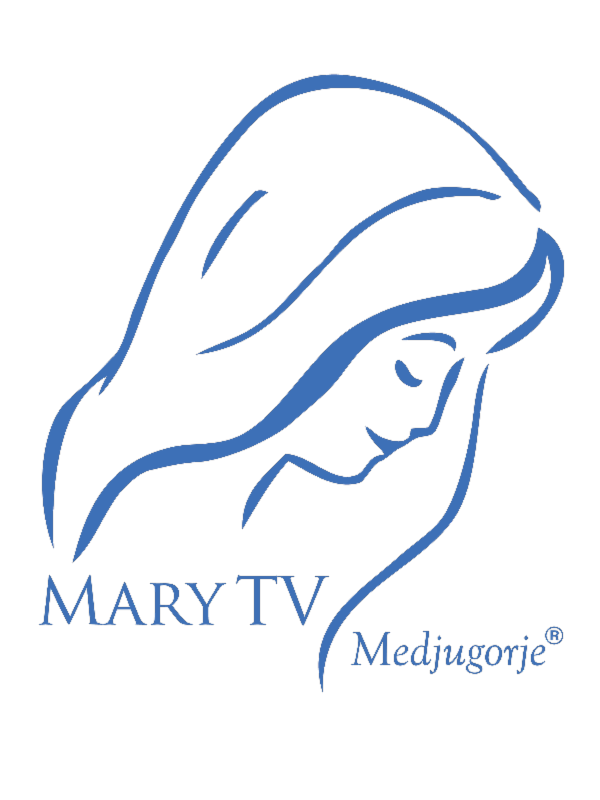 "Medjugorje is the spiritual center of the world."
Saint John Paul II
Be connected!
www.marytv.tv