(c)Mary TV 2015
J.M.J
February 10, 2014
St. Scholastica
Dear Family of Mary!
"Dear children! I am here, I am among you. I am looking at you, am smiling at you and I love you in the way that only a mother can. Through the Holy Spirit who comes through my purity, I see your hearts and I offer them to my Son. Already for a long time I have been asking of you to be my apostles, to pray for those who have not come to know God's love. I am asking for prayer said out of love, prayer which carries out works and sacrifices. Do not waste time thinking about whether you are worthy to be my apostles. The Heavenly Father will judge everyone; and you, love Him and listen to Him. I know that all of this confuses you, even my very stay among you, but accept it with joy and pray that you may comprehend that you are worthy to work for Heaven. My love is upon you. Pray that my love may win in all hearts, because that is the love which forgives, gives and never stops. Thank you." (February 2, 2015)
"Do not waste time thinking about whether you are worthy to be my apostles. The Heavenly Father will judge everyone; and you, love Him and listen to Him."
This is the most brilliant statement I have ever heard about human relationships. Our Lady pretty much straightened out the twisted, snarled, convoluted web of gossip and slander that hobbles our families, our parishes, our schools and neighborhoods in two sentences!! She nailed it!
First she levels the crippling habit we each have of judging ourselves. She tells us not to waste time doing it. It is a total waste of time. Of course we are unworthy to serve the Lord. We are fallen humans, we have weaknesses galore. We don't comprehend the grand and beautiful plans that God has for us, and so we can very easily mess those plans all up, if we try to control things too much. But, that doesn't matter. We have only one job to do, and that is to try to do the job we have been given the best we can, and rely on the Holy Spirit to help us.
And what happens when we stop judging ourselves? We become less inclined to judge others. We let go of our own need to control the world, and we give others the space to make mistakes. We might even begin to pray for them with more compassion, because we know we are capable of all the sins they may be tempted to.
In the end, we find ourselves all in the same soup. "The Heavenly Father will judge everyone..." This is both a comfort and a call to repent and pray. It is a leveler. The knots and snarls in our relationships start to loosen and get untied as we live with this reality.
So what can we do in response to this new level playing field? "...and you, love Him and listen to Him." We can take our eyes off of ourselves and off of our neighbors, and fasten them trustingly on the Lord. We can gaze upon our Father in Heaven, and fall in love with Him. He has always seen our failures and sins, our shortcomings, and our judgments, and He has never stopped loving us. He loved us so much that He sent His only Son to save us from the mess we are in. And He speaks to us, words of healing and direction, so that we can slowly walk out of the quagmire we find ourselves in.
So simple, and yet so difficult. Only those who have laid down their crowns and acknowledged their God can actually stop judging and listen to and love the Lord.
St. Paul wrote about this process in 1 Corinthians 4: 2-5
Moreover it is required of stewards that they be found trustworthy. But with me it is a very small thing that I should be judged by you or by any human court. I do not even judge myself. I am not aware of anything against myself, but I am not thereby acquitted. It is the Lord who judges me. Therefore do not pronounce judgment before the time, before the Lord comes, who will bring to light the things now hidden in darkness and will disclose the purposes of the heart. Then every man will receive his commendation from God. (1 Cor 4: 2-5)
May we take these words to heart. Our families are hurting from all the judgment and gossip that divides us. Our parishes, work situations, schools and communities also suffer from such division. Only God knows what is truly going on in our hearts and the hearts of others. May we all have compassion and patience as we move ahead, serving Our Lady as apostles of her love.
In Jesus, Mary and Joseph!
Cathy Nolan
©Mary TV 2015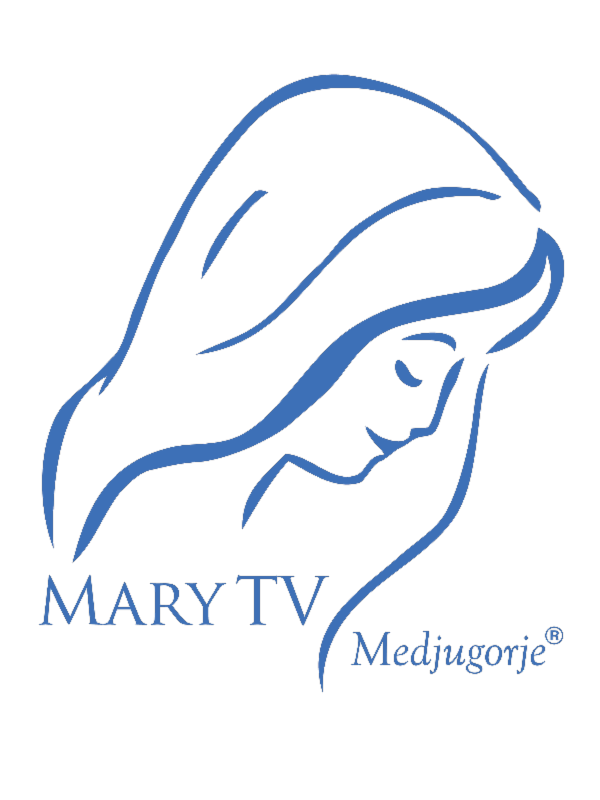 "Medjugorje is the spiritual center of the world."
Saint John Paul II
Be connected!
www.marytv.tv