Jesus, I trust in You!
J.M.J
Dear Family of Mary!
Day 9 of our Novena to St. Isidore and St. Faustina for the grace to understand and love Confession!
St. Faustina:
Divine Mercy!
On one occasion, I heard these words: My daughter, tell the whole world about My inconceivable (138) mercy. I desire that the Feast of Mercy139 be a refuge and shelter for all souls, and especially for poor sinners. On that day the very depths of My tender mercy are open. I pour out a whole ocean of graces upon those souls who approach the Fount of My Mercy. The soul that will go to Confession and receive Holy Communion shall obtain complete forgiveness of sins and punishment. On that day all the divine floodgates through which graces flow are opened. Let no soul fear to draw near to Me, even though its sins be as scarlet. My mercy is so great that no mind, be it of man or of angel, will be able to fathom it throughout all eternity. Everything that exists has come forth from the very depths of My most tender mercy. Every soul in its relation to Me will contemplate My love and mercy throughout eternity. The Feast of Mercy emerged from My very depths of tenderness. (139) It is My desire that it be solemnly celebrated on the first

Sunday

after Easter. Mankind will not have peace until it turns to the Fount of My Mercy. (699)
Fr. Alfred Wilson:
[When Jesus came to the Apostles after the Resurrection He gave them the power to forgive sin...]
Peace! Pardon! Power to pardon! And to such men! Not a syllable about their cowardice and desertion, not a single word of reproof, not the slightest reference to their fall - what divine gentleness and refinement of feeling! What a revelation of the goodness and kindness of Jesus, Our Savior!
This is the Master to Whom we present ourselves in the confessional. Whatever else we do, let us not dishonor such infinite goodness and mercy by distrust and implicit refusal to believe in it. What a pity it is that the devil succeeds so well in distorting this Sacrament in the eyes of so many of our fellow-men. Let us take good care that we do not allow him to distort it in our eyes.
To the Sacrament of Penance all Catholics owe more than they have ever realized or ever will realize this side of the grave. This statement admits of no exceptions and applies to the comparatively sinless even more than to the sinners.
Perhaps you have never committed a mortal sin, and so have never had absolute need of this Sacrament. For you it has been a Sacrament of prevention rather than of cure. God alone knows, however, how many mortal sins you might have committed but for its saving influence. God's grace has preserved you, not your strength; and you owe a greater debt of gratitude to God than those who have fallen and been reclaimed.
Perhaps you are not certain of ever having committed a mortal sin but have been sometimes in serious doubt. Recall those periods of doubt and mental torture, and how the Sacrament of Penance restored unto you the joy of His Salvation. How different life would have been if you had never been able to rid yourself of that gnawing uncertainty! You, too, owe the Divine Confessor an immense amount of gratitude.
Perhaps you have committed mortal sin; and possibly not once, but many times, you have had to call on Jesus for mercy and pardon. "To whom much is forgiven, he loveth much." You owe the Divine Confessor an immense debt of gratitude and love for His persevering mercy, and for the amazing transformations which He has caused in your soul. If you had been the recipient of a first-class miracle at Lourdes, if sight had suddenly been restored to you, or you had been raised from death to life, you would not fail to recognize your indebtedness to the goodness of God and your duty of unending thanksgiving. God has done more than that for you, since time and time again He has raised you from the death of sin to the life of grace; and it is impossible to state or exaggerate the degree of gratitude which you owe to Him.
Let us all thank God for this great Sacrament! How much poorer our lives would have been without it! How much of our lightness of heart we owe to it!...
Approach this Sacrament in a spirit of tranquility and boundless trust. You are not going to an Ogpu or Gestapo inquisitor, but to your Divine Friend of Friends, Who only asks you to lay bare your wounds that He may heal them. A drop of the Precious Blood is, as it were, about to fall on your soul and "though your sins be as scarlet, they shall become white as snow." He is overjoyed that you are coming to Him - you must believe that. "There is joy before the angels of God upon one sinner that doth penance, more than upon the ninety-nine just who need not penance." "Let us eat and make merry," says the father of the prodigal, "because this my son was dead, and is come to life again; was lost and is found." Forget your shame in contemplating His joy, and the peace of Christ, which surpasses all understanding, will possess your heart and you will call His Name Jesus because He has saved you - His child - from your sins. (Fr. Alfred Wilson, C.P. "Pardon and Peace")
Our Lady of Medjugorje:
Dear children, with a motherly love I desire to help you for your life of prayer and penance to be a sincere attempt of drawing closer to my Son and His divine light - that you may know how to separate yourselves from sin. Every prayer, every Mass and every fasting is an attempt of drawing closer to my Son, a reminder of His glory and a refuge from sin - it is a way to a renewed union of the good Father and His children. Therefore, my dear children, with hearts open and full of love, cry out the name of the Heavenly Father that He may illuminate you with the Holy Spirit. Through the Holy Spirit you will become a spring of God's love. All those who do not know my Son, all those thirsting for the love and peace of my Son, will drink from this spring. Thank you. Pray for your shepherds. I pray for them and I desire that they may always feel the blessing of my motherly hands and the support of my motherly heart. (

April 2, 2014

)
We thank you, St. Faustina, St. Isidore, Father Wilson, and Our Lady, for leading us in the novena. We ask now for the grace to know and love Confession, to truly understand the incredible gift of life we are given in the Sacrament of Reconciliation. May this gift bear great fruit in our lives, and may we share this gift with our families, friends and all our brothers and sisters throughout the world. May the miracle of reunion with God spread everywhere and through Jesus Christ, may we find ourselves in the eternal embrace of the Father and the Holy Spirit.
Let us pray:
Dear Lord Jesus, we ask you to give us a true understanding of the necessity and grandeur of the Sacrament of Reconciliation. Help us to recognize You in the confessional, waiting for us, waiting to forgive us and embrace us with Your love and mercy. We need forgiveness. Help us to find our way into Your arms.
St. Isidore, pray for us.
St. Faustina Kowalska, pray for us
St. Augustine, pray for us.
St. Padre Pio, pray for us.
Blessed John Paul II, pray for us.
St. Therese of Lisieux, pray for us.
St. Leopold Mandic, pray for us.
St. John Vianney, pray for us.
Father Slavko Barbaric, pray for us.
Our Lady, Queen of Peace, pray for us.
In Jesus' name we pray, amen.
In Jesus, Mary and Joseph!
Cathy Nolan
© Mary TV 2014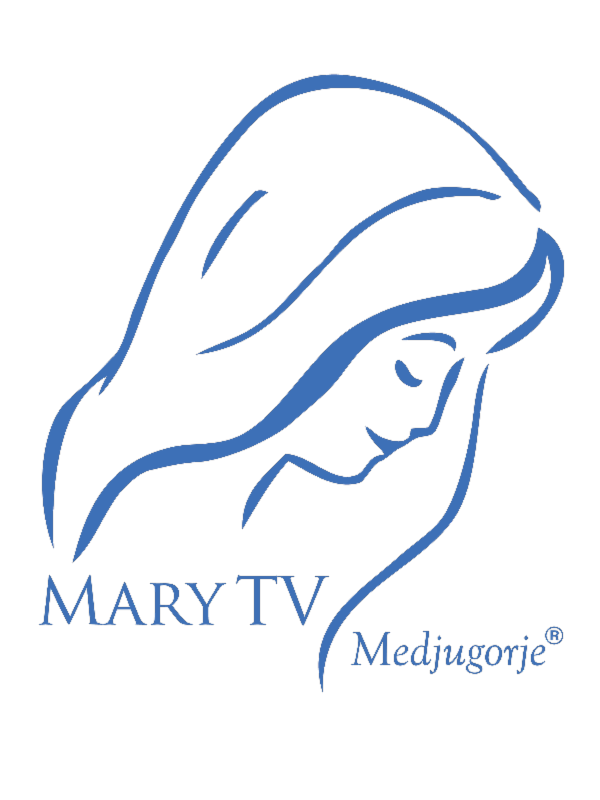 "Medjugorje is the spiritual center of the world."
Blessed John Paul II
Be connected!
www.marytv.tv