(c) Mary TV 2014
J.M.J
Monday of Holy Week
Dear Family of Mary!
For this Holy Week, let's meditate on the words of Scripture and Our Lady's messages in the silence of our hearts!!
"Dear children, If only you would open your hearts to me with complete trust, you would comprehend everything. You would comprehend with how much love I am calling you; with how much love I desire to change you, to make you happy; with how much love I desire to make you followers of my Son and give you peace in the fullness of my Son. You would comprehend the immeasurable greatness of my motherly love. That is why, my children, pray because through prayer your faith grows and love is born, the love along which even the cross is not unendurable because you do not carry it alone. In union with my Son you glorify the name of the Heavenly Father. Pray, pray for the gift of love, because love is the only truth: it forgives everything, it serves everyone and it sees a brother in everyone. My children, my apostles, great is the trust that the Heavenly Father has given you through me, His handmaid, to help those who do not know Him, that they may reconcile with Him and follow Him. That is why I am teaching you love, because only if you have love will you be able to respond to Him. Again I am calling you to love your shepherds and to pray that, at this difficult time, the name of my Son may be glorified under their guidance. Thank you." (August 02, 2013)
When Jesus had spoken these words, he lifted up his eyes to heaven and said, "Father, the hour has come; glorify thy Son that the Son may glorify thee, since thou hast given him power over all flesh, to give eternal life to all whom thou hast given him. And this is eternal life, that they know thee the only true God, and Jesus Christ whom thou hast sent. I glorified thee on earth, having accomplished the work which thou gavest me to do; and now, Father, glorify thou me in thy own presence with the glory which I had with thee before the world was made. I have manifested thy name to the men whom thou gavest me out of the world; thine they were, and thou gavest them to me, and they have kept thy word." (John 17: 1-6)
If I speak in the tongues of men and of angels, but have not love, I am a noisy gong or a clanging cymbal. And if I have prophetic powers, and understand all mysteries and all knowledge, and if I have all faith, so as to remove mountains, but have not love, I am nothing. If I give away all I have, and if I deliver my body to be burned, but have not love, I gain nothing.
Love is patient and kind; love is not jealous or boastful; it is not arrogant or rude. Love does not insist on its own way; it is not irritable or resentful; it does not rejoice at wrong, but rejoices in the right. Love bears all things, believes all things, hopes all things, endures all things. Love never ends; as for prophecies, they will pass away; as for tongues, they will cease; as for knowledge, it will pass away.
For our knowledge is imperfect and our prophecy is imperfect; but when the perfect comes, the imperfect will pass away. When I was a child, I spoke like a child, I thought like a child, I reasoned like a child; when I became a man, I gave up childish ways. For now we see in a mirror dimly, but then face to face. Now I know in part; then I shall understand fully, even as I have been fully understood. So faith, hope, love abide, these three; but the greatest of these is love. (1Cor. 13: 1-13)
We adore the O Christ and we bless thee, because by thy Holy Cross thou hast redeemed the world.
In Jesus, Mary and Joseph!
PS. Fruit show tonight!

8:00 pm EDT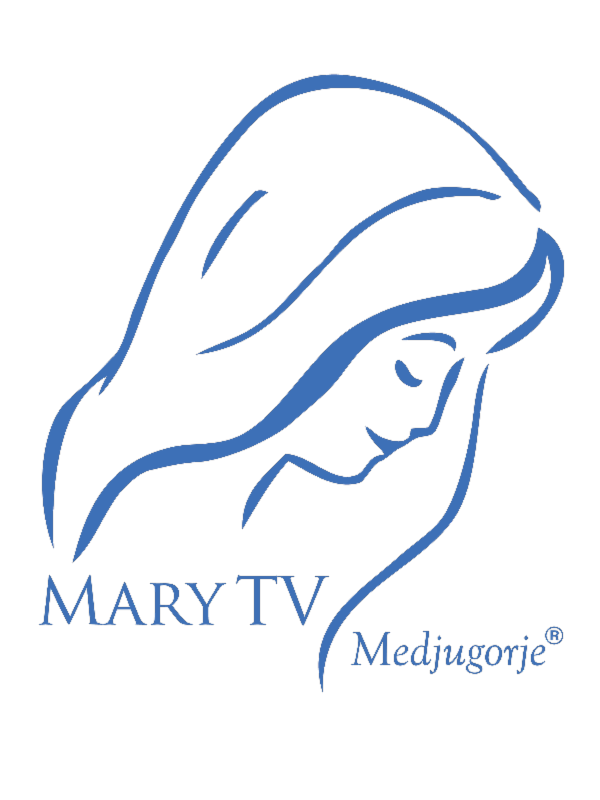 "Medjugorje is the spiritual center of the world."
Blessed John Paul II
Be connected!
www.marytv.tv