(c) Mary TV 2013
J.M.J
Holy Thursday
Dear Family of Mary!
We now enter into the Holy Triduum. These most holy days can best be lived in silence and prayer. Tonight at Holy Mass we will witness Jesus washing the feet of His disciples and offering His Body and Blood to them as their heavenly food. This mystery of humble love is beyond our comprehension. We can only receive it with open hearts.
John 13:1-15

Before the feast of Passover, Jesus knew that his hour had come
to pass from this world to the Father.
He loved his own in the world and he loved them to the end.

The devil had already induced Judas, son of Simon the Iscariot, to hand him over.
So, during supper,

fully aware that the Father had put everything into his power
and that he had come from God and was returning to God,

he rose from supper and took off his outer garments.
He took a towel and tied it around his waist.

Then he poured water into a basin
and began to wash the disciples' feet

and dry them with the towel around his waist.
He came to Simon Peter, who said to him,

"Master, are you going to wash my feet?"
Jesus answered and said to him,

"What I am doing, you do not understand now,
but you will understand later."

Peter said to him, "You will never wash my feet."
Jesus answered him,

"Unless I wash you, you will have no inheritance with me."
Simon Peter said to him,

"Master, then not only my feet, but my hands and head as well."
Jesus said to him,

"Whoever has bathed has no need except to have his feet washed,
for he is clean all over;

so you are clean, but not all."
For he knew who would betray him;

for this reason, he said, "Not all of you are clean."

So when he had washed their feet

and put his garments back on and reclined at table again,
he said to them, "Do you realize what I have done for you?

You call me 'teacher' and 'master,' and rightly so, for indeed I am.
If I, therefore, the master and teacher, have washed your feet,

you ought to wash one another's feet.
I have given you a model to follow,

so that as I have done for you, you should also do."
Our Lady speaks to us of humble love in this message:
"Dear children; Today I call you to a humble, my children, humble devotion. Your hearts need to be just. May your crosses be your means in the battle against the sins of the present time. May your weapon be patience and boundless love, a love that knows to wait and which will make you capable of recognizing God's signs, that your life, by humble love, may show the truth to all those who seek it in the darkness of lies. My children, my apostles, help me to open the paths to my Son. Once again I call you to pray for your shepherds. Alongside them, I will triumph. Thank you." (October 2, 2010)
Mother Mary wants us to resemble Jesus, through our humility and loving service. May we follow Jesus, by loving and serving, and carrying our crosses, so that the way will be open for others to find Him.
We adore You, O Christ, and we bless You, because by Your holy Cross You have redeemed the world.
In Jesus, Mary and Joseph!
Cathy Nolan
©Mary TV 2014
PS. We will begin the Divine Mercy Novena on Good

Friday

, at

3:00 pm EDT

. We will archive the daily Novena prayers so all can join in. Join us at www.marytv.tv
PPS. We hope to join St. James Parish as they climb Krizevac doing the Stations of the Cross, Good

Friday at 8:00 am EDT

as well.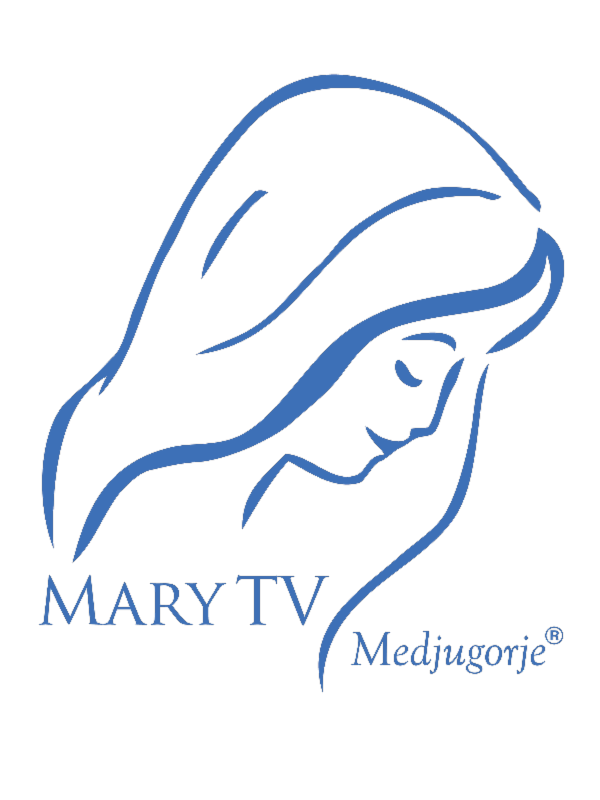 "Medjugorje is the spiritual center of the world."
Blessed John Paul II
Be connected!
www.marytv.tv