Krizevac, Good Friday 2014
(c) Mary TV 2014
J.M.J
April 22, 2014
Easter Tuesday
Divine Mercy Novena Day 5
Dear Family of Mary!
Today the Lord asks us to pray for souls who have left the Church, our separated brethren. Jesus prayed that we all might be one: "I do not pray for these only, but also for those who believe in me through their word, that they may all be one; even as thou, Father, art in me, and I in thee, that they also may be in us, so that the world may believe that thou hast sent me." (Jn 17:20-21) Today we pray that unity will be restored!
St. Faustina wrote:
When the clock struck twelve, my soul immersed itself more deeply in recollection, and I heard a voice in my soul: (63) Do not fear, My little child, you are not alone. Fight bravely, because My arm is supporting you; fight for the salvation of souls, exhorting them to trust in My mercy, as that is your task in this life and in the life to come. After these words, I received a deeper understanding of divine mercy. Only that soul who wants it will be damned, for God condemns no one. (1452 Diary)
Fifth Day
"Today bring to Me the Souls of those who have separated themselves from My Church* and immerse them in the ocean of My mercy. During My bitter Passion they tore at My Body and Heart, that is, My Church. As they return to unity with the Church My wounds heal and in this way they alleviate My Passion."
Most Merciful Jesus, Goodness Itself, You do not refuse light to those who seek it of You. Receive into the abode of Your Most Compassionate Heart the souls of those who have separated themselves from Your Church. Draw them by Your light into the unity of the Church, and do not let them escape from the abode of Your Most Compassionate Heart; but bring it about that they, too, come to glorify the generosity of Your mercy.

Eternal Father, turn Your merciful gaze upon the souls of those who have separated themselves from Your Son's Church, who have squandered Your blessings and misused Your graces by obstinately persisting in their errors. Do not look upon their errors, but upon the love of Your own Son and upon His bitter Passion, which He underwent for their sake, since they, too, are enclosed in His Most Compassionate Heart. Bring it about that they also may glorify Your great mercy for endless ages. Amen.
*Our Lord's original words here were "heretics and schismatics," since He spoke to Saint Faustina within the context of her times. As of the Second Vatican Council, Church authorities have seen fit not to use those designations in accordance with the explanation given in the Council's Decree on Ecumenism (n.3). Every pope since the Council has reaffirmed that usage. Saint Faustina herself, her heart always in harmony with the mind of the Church, most certainly would have agreed. When at one time, because of the decisions of her superiors and father confessor, she was not able to execute Our Lord's inspirations and orders, she declared: "I will follow Your will insofar as You will permit me to do so through Your representative. O my Jesus " I give priority to the voice of the Church over the voice with which You speak to me" (497). The Lord confirmed her action and praised her for it.
Let us pray the Divine Mercy chaplet!
Our Lady of Medjugorje has said:
"Dear children! As a mother, I desire to be of help to you. With my motherly love, I desire to help you to open your heart and to put my Son in the first place in it. Through your love for my Son and through your prayer, I desire for God's light to illuminate you and God's mercy to fill you. In this way, I desire for the darkness, and the shadow of death which wants to encompass and mislead you, to be driven away. I desire for you to feel the joy of the blessing of God's promise. You, children of man, you are God's children - you are my children. Therefore, my children, set out on the ways on which my love leads you, teaches you humility and wisdom, and finds the way to the Heavenly Father. Pray with me for those who do not accept me and do not follow me - those who, because of hardness of their hearts, cannot feel the joy of humility, devotion, peace and love - the joy of my Son. Pray that your shepherds, with their blessed hands, may always give you the joy of God's blessing. Thank you." (March 18, 2014)
Pope John Paul II wrote in "Dives In Misericordia" n. 15:
The Church proclaims the truth of God's mercy revealed in the crucified and risen Christ, and she professes it in various ways. Furthermore, she seeks to practice mercy towards people through people, and she sees in this an indispensable condition for solicitude for a better and "more human" world, today and tomorrow. However, at no time and in no historical period-especially at a moment as critical as our own-can the Church forget the prayer that is a cry for the mercy of God amid the many forms of evil which weigh upon humanity and threaten it. Precisely this is the fundamental right and duty of the Church in Christ Jesus, her right and duty towards God and towards humanity. The more the human conscience succumbs to secularization, loses its sense of the very meaning of the word "mercy," moves away from God and distances itself from the mystery of mercy, the more the Church has the right and the duty to appeal to the God of mercy "with loud cries."135 These "loud cries" should be the mark of the Church of our times, cries uttered to God to implore His mercy, the certain manifestation of which she professes and proclaims as having already come in Jesus crucified and risen, that is, in the Paschal Mystery. It is this mystery which bears within itself the most complete revelation of mercy, that is, of that love which is more powerful than death, more powerful than sin and every evil, the love which lifts man up when he falls into the abyss and frees him from the greatest threats.
Let us pray to Blessed John Paul II:
O Blessed Trinity, we thank You for having graced the Church with Blessed John Paul II and for allowing the tenderness of Your Fatherly care, the glory of the Cross of Christ, and the splendor of the Spirit of love, to shine through him. Trusting fully in Your infinite mercy and in the maternal Intercession of Mary, he has given us a living image of Jesus the Good Shepherd, and has shown us that holiness is the necessary measure of ordinary Christian life and is the way of achieving eternal communion with You. Grant us, by his intercession, and according to Your will, the graces we implore, knowing that he will soon be numbered among Your saints. Amen.
In Jesus, Mary and Joseph!
Cathy Nolan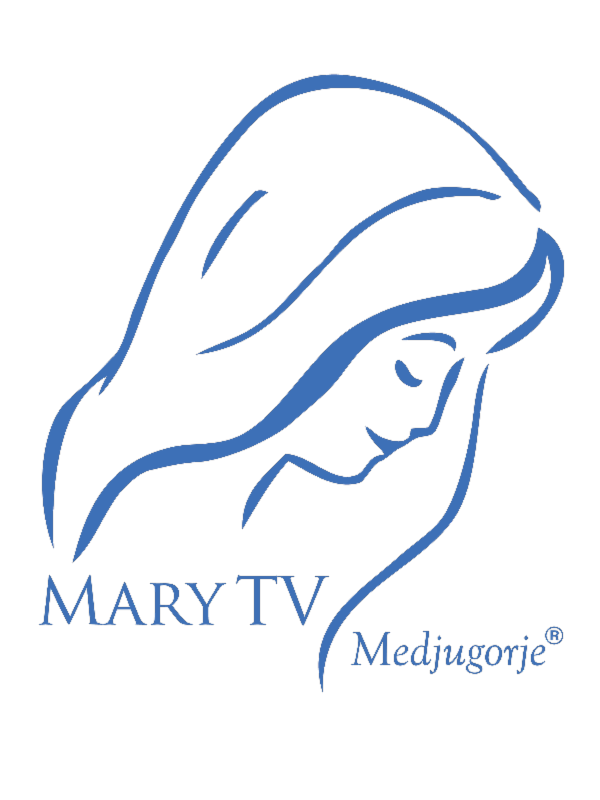 "Medjugorje is the spiritual center of the world."
Blessed John Paul II
Be connected!
www.marytv.tv