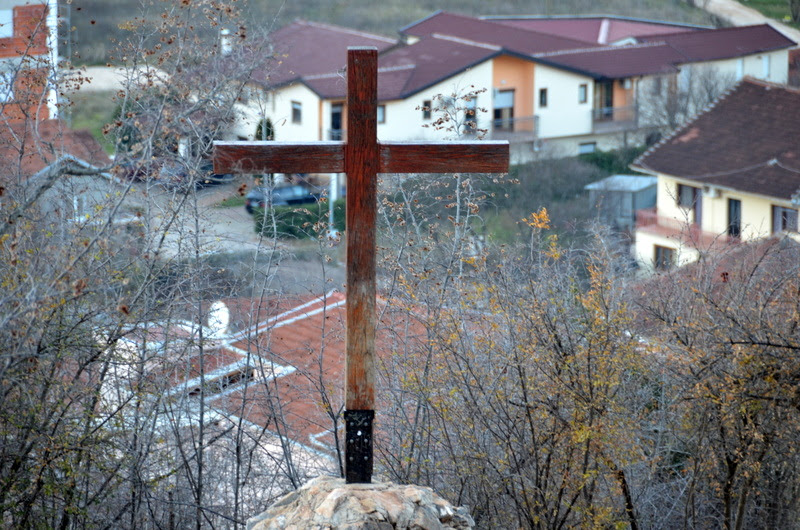 Even More Joy!
(c)Mary TV 2013
J.M.J
Dear Family of Mary!
"Dear children! I invite you to open the door of your heart to Jesus as the flower opens itself to the sun. Jesus desires to fill your hearts with peace and joy. You cannot, little children, realize peace if you are not at peace with Jesus. Therefore, I invite you to confession so Jesus may be your truth and peace. So, little children, pray to have the strength to realize what I am telling you. I am with you and I love you. Thank you for having responded to my call." January 25, 1995
Finally Fr. Cosic speaks to us about the way to joy that travels through Confession, the Cross, and the Eucharist:
Then Confession. The Confessional is also a place of joy. The confessional where we go to see a priest is supposed to be a place full of light. That is supposed to be a place where we go to have a very specific encounter. Because that is the place where we are allowed to accept ourselves. That is the place where we are allowed to expose all these dark sides of our heart, of our being. Then we can experience that we are still loved, despite all. That is the place where we learn that what we need is forgiveness. Then we can give that forgiveness later to others. That is the path towards peace. You see the whole path to which Our Lady is leading us always leads towards joy.
Every time Our Lady gives us a message, she is always saying, "Pray, so that prayer can become a joy for you." And it looks like everything is joyful and happy in our life. And it looks like we don't need crosses. But there is something in it...We are not invited to actually put the crosses by ourselves on our shoulders. We are not called to create crosses for ourselves. Many, many times we think that we have to burden ourselves, and go through suffering so that we can get some reward from God. It is like we are trying to gain [win] His love somehow. Many times we have forgotten that He already loves us. We don't need to make any effort to gain His love because He already does love us.
But of course, we are not going to miss [go without] crosses. Let those crosses come to us. The man who knows how to live his life, who knows how to live joyfully, how to enjoy his life, to enjoy the situation in which he is at the moment, that kind of person will know how to accept the cross when it comes to him. Allow crosses to come to you, do not create them by yourself.
As you know Jesus came and He was walking around only to fulfill the will of God, the will of His Father. Therefore He voluntarily entered into what was waiting for Him. He didn't escape or run away. Do not forget that Jesus lived 30 years in Nazareth. You can imagine how much love He got from Mary and Joseph. In the things that they had at that time (and they didn't have a lot) they enjoyed whatever they had.
To be able to enjoy nature and our surroundings, again we have the invitation to open our eyes so that we can see everything that God created. Human life is leading us forward towards that Chalice which is filled with Jesus' blood which we are going to drink together one day. But while we are walking towards that Chalice, first we have to go to the Wedding, and we are supposed to be happy and joyful, celebrating life. Therefore there is always the invitation for all of us here to awaken the joy in our lives. Then we will be able to embrace our crosses in a better way.
The most important thing I would like to share with you is the point to which Our Lady's school is leading us: Holy Mass. The Holy Eucharist, Holy Mass, is the place where we do not have any more roles by ourselves. It is just us. There is no need for us to be mother or father or son or engineer or teacher. You are supposed to be what you are just by yourself. We can be naked as we are before God. Holy Mass is the place where we get love for free. This is the place where God reveals to us that he has redeemed us all, without us paying anything. That is why we have that place where He gives His love to us all for free.
When we talk and reflect on the whole school of Our Lady, Holy Mass is on the top of it! This is leading us towards something. The last words of Holy Mass..."Go in peace. Spread the peace. Share what Our Lady has taught you, share what you have received from Jesus." This is the universal school that we can share with the whole world, Jesus is alive! Maybe not that much with words but with our own life. The question is: how joyful is our life that we are going to share with others? Because someone's live, filled with joy, is the biggest witness, as a matter of fact, that God is alive, that He lives, that He is not somebody who used to be, but He is the One who Is!
That is why I would like to thank all of you pilgrims because you are the ones going out through the whole world to the different pilgrimage centers and you make these places alive. All those officials in the shrines would be bored and sleepy if it were not for you guys! Actually you come here in order to recharge your batteries, right? Then you go back to your life, your everyday routine.
I would like to take this opportunity to ask you to pray for the priests, first of all in your own parishes and then also for the priests working in this particular parish, so that they can actually be those who are free for the whole world and so they can serve and enrich the people. Thank you for listening to me and may the rest of your stay in Medjugorje be very pleasant. (Fr. Stanko Cosic, Fruit of Medjugorje Episode 101)
We want to thank you, Fr. Cosic, for this excellent talk. We look forward to hearing from your again, from Medjugorje! Our Lady has asked us to pray for our priests. Let's all pray for Fr. Cosic, that he will be strengthened and blessed in his ministry in the Church!
In Jesus, Mary and Joseph,
Cathy Nolan
©Mary TV 2014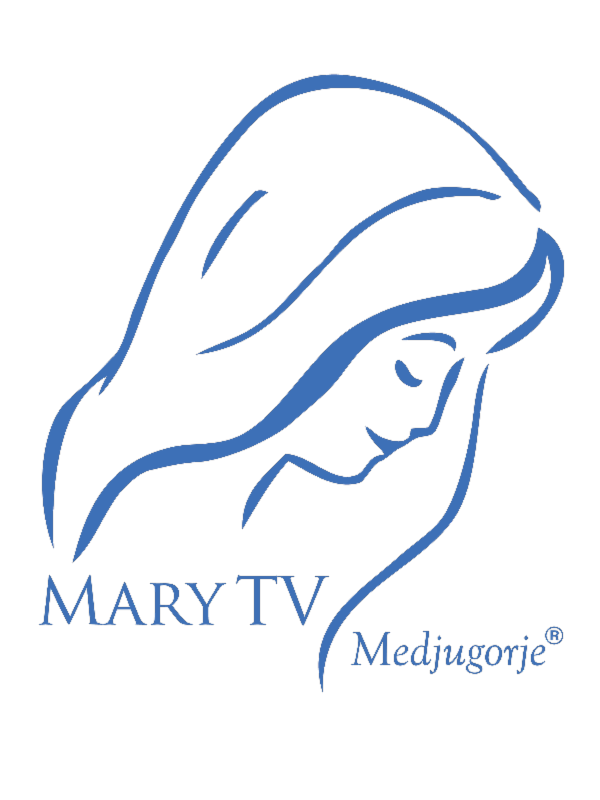 "
Medjugorje is the spiritual center of the world!"
Blessed John Paul II -
Be connected!