(c) Mary TV 2014
Transfiguration Mass on Krizevac - August 6, 2014
J.M.J
Sts

.

Hyppolytus

and Pontian
Dear Family of Mary!
Today we recall the powerful "Fiat" Our Lady gave to the Father during her entire life. We ask her to pray for us. But in this message Our Lady challenges us to begin to say "yes" to the Father just as she did. She wants us to resemble her, to imitate her, so that we can grow in holiness:
March 25, 2001 "Dear children! Also today I call you to open yourselves to prayer. Little children, you live in a time in which God gives great

graces but

you do not know how to make good use of them. You are concerned about everything else, but the least for the soul and spiritual life. Awaken from the tired sleep of your soul and say yes to God with all your strength. Decide for conversion and holiness. I am with you, little children, and I call you to perfection of your soul and of everything you do. Thank you for having responded to my call.
Day 8 - Novena of thanksgiving in honor of the Assumption of Our Lady!
Mary, Queen Assumed into Heaven, we rejoice that you are the Queen of Heaven and Earth. You have given your holy fiat

to

God and became the Mother of our Savior. Obtain peace and salvation for us through your prayers, for you have given birth to Christ our Lord, the Savior of all mankind. Intercede for us and bring our petitions before the Throne of God.
Through your prayers, may our souls be filled with an intense desire to be like you, a humble vessel of the Holy Spirit and a servant of the Almighty God. Pray for us, O Queen Assumed into Heaven, that we may be made worthy of the promises of Christ. Amen.
Let us pray: Lord Jesus Christ, You have destroyed the power of death and given the hope of eternal life in body and soul. You granted your Mother a special place in your glory, and did not allow decay to touch her body. As we rejoice in the Assumption of Mary, give to us a renewed confidence in the victory of life over death. You live and reign forever and ever. Amen.
In Jesus, Mary and Joseph!
Cathy Nolan
©Mary TV 2014
PS. For many, Mary TV was not available

on Tuesday

. There was a malfunction in one of the companies that connect Mary TV to the internet. It made me aware of how easily we could be cut off from one another. I give thanks for every day that Mary TV continues to connect us in prayer, and together to Medjugorje. Let's pray for protection over our systems and equipment, so that we can continue to pray together!!
PPS. Don't forget that Mary TV will stream the apparition to Marija on

August 15, 2014

, live, from Medjugorje! Join us at about

6:15 pm

(Medj time) -

12:15 pm (EDT)

- for this wonderful time of prayer and encounter with Our Lady!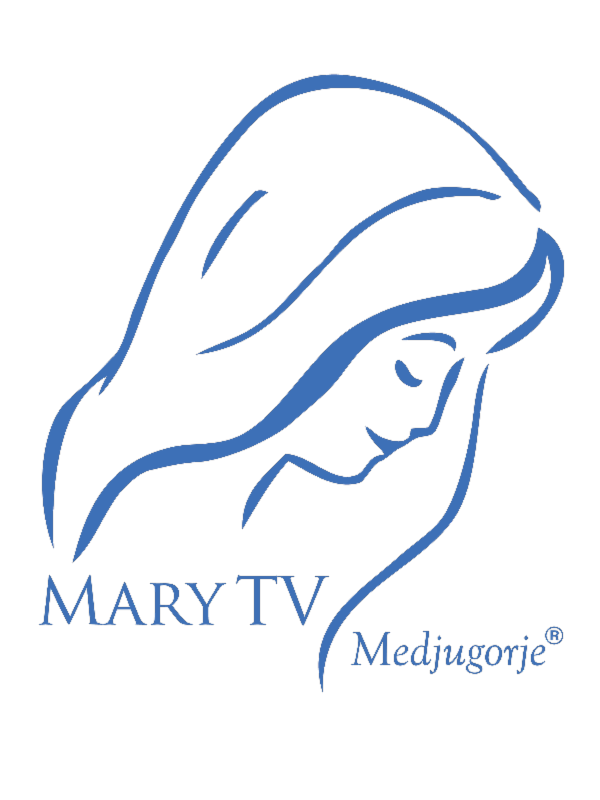 "Medjugorje is the spiritual center of the world."
Saint John Paul II
Be connected!
www.marytv.tv