Fr. Petar Ljubicic speaks about peace!
J.M.J
St. Bernard, Abbot and Doctor of the Church
Dear Family of Mary!
I want to share with you the transcript of a talk by Father Petar Ljubicic, given at St. James church earlier this year. He is the priest chosen by Mirjana to announce the secrets as they unfold. He speaks of the main messages and how they enable us to find peace. This is "Part One" of his talk:
She has come to us as the Queen of Peace, to bring us peace. We all are in a great need of peace. We can't be happy without peace. That is why we desire to pray the way Our Lady prayed. We desire to be like her. No one but her in that fullness fulfilled the will of God. No one like her, loved God above all things. And we also desire in the same way to love our God.
That is why we ask you, Jesus, to lay your divine hand upon everyone present here. Just say that Word, and that Word

is

powerful. It is divine. Your Word can set us free. Your word can heal us. Your word can save us. You are our only and true way. You are the only truth that sets us free. You are the fullness of life. Thank you Jesus for that. Mary, pray for us and pray with us. So that we could have in your Son what our heart desires. And that is joy and peace, happiness and salvation. Glory be....
Here you are on holy ground in the place where Our Lady has been appearing for so long. Why so long? Thirty two years. We do not know that in any other place there were apparitions happening so long and to so many visionaries. We know how she appeared in Lourdes. She appeared to one visionary and for a brief period of time. In Fatima she appeared to three visionaries, and it was also for a brief period of time. When the difficult moments

for

the Church and for humanity come, Jesus sends his Mother. Because He desires to encourage us and to help us, to show us the way out of this chaos that we find ourselves in.
Never was humanity in a greater crisis than now. Never before were we so unhappy and unsatisfied. Never before were we as sinful and sick as we are now. So then, we must expect help to come to us. Our Lady comes to us as the Queen of Peace. The world doesn't need anything more than it needs peace. Our soul needs peace. Our heart needs peace, and our life needs peace. We could have everything and yet if we do not have peace, we feel unsatisfied.
Our Lady, our Mother, she knows all that and that is why she is bringing true peace for us. Peace is truly the gift of God. Peace is the work of the Holy Spirit. God gives that gift without expense. But we have to fulfill conditions to enable our heart to search for peace and for God. The person who purifies his heart from evil and sin is the one who can have peace. That is why we have Holy Confession. In Holy Confession we can speak to God about our problems, our restlessness and our sins. We can talk about our failures and about our sins. Our Divine Savior is merciful, He forgives us. We repent and He forgives us when we repent. That is why Holy Confession, our spiritual resurrection, brings us peace and joy.
With sin, we broke our connection with God and when we go back to God through Confession, with every word we receive peace. This place has become the confessional of the world. To come here and to go to confession means to find peace and to find Jesus. Many here have found their peace and happiness and joy because they went to have a good confession. What joy when a person says to you that "all my life I was searching for peace and when I went to confession, I received it." People often say "I was waiting for 40 years to come here and through confession to give all I have to the Lord." When I hear these things, truly my heart is full of love for God and my heart is joyful. God is so close to us in this Sacrament of Mercy.
Our Lady has come to invite us to Confession, and to go to Confession often, every time we feel there is a burden of sin in our soul. She said it would be good to go to Confession on a monthly basis. We have to clean our houses from time to time, we have to clean ourselves from time to time. But also in that same way we have to purify our soul. When we go to bed, we have to repent of our sins. When we go to Holy Mass we do that. But we have to be all the time with the Lord, so we repent so we can be full of joy and happiness. That is the fullness of life!
Peace is more than when we say "Oh, I'm at peace with everyone. I don't owe anyone anything." That is why we must pray for peace. To get peace here it means to receive and find the meaning of life. In order to have peace, Our Lady has been calling and telling us that only God can give peace. That is why she says to us "I have come to wake you up in faith, so that you may understand that to believe in God means to give the first place in your life to God." Faith is having trust in God. We must surrender ourselves to God. We pray to the Lord to give us strength and encouragement. That is why to believe in God means as Our Lady says to us, to abandon ourselves completely to God and put ourselves at God's disposal and to be able to believe in Him. To believe in our heart, our thoughts and our reason, to be close to God. If we open ourselves this way to

God we

enable God's will to come into us. And then we bear the fruits that God desires. With every act of faith,

Jesus I

believe in you. Through that act the power of God comes into us and His Spirit enables us to do His work. We know that through Faith God dwells in our heart. And because of that we feel saved and joyful.
Our Lady has been teaching us for more than 32 years how to believe. Faith is a gift, a grace, but we have to nourish it and cherish it. When we celebrate Holy Mass with joy and we pray, especially the prayer of the Holy Rosary, Adoration of the Blessed Sacrament, in love, when we receive Jesus Christ during Holy Communion, then our faith is stronger and our faith grows. Our Lady has said to us, "Dear children, believe and pray so that God may multiply your faith." Then she said, "Search and look for all that you need. God will give you everything, because when you are far from God you cannot experience God's closeness." With our living faith we come to God and we can experience God. Our Lady said in one of the messages that every day she prays for us and desires for us to come closer and closer to God. But she can't bring us closer if we are far away and we do not want it. That is why she said, put your life in God's hands.
It is very important to preserve our faith and to fight any doubt. Sometimes we do have difficulties when it comes to faith. Sometimes some people have great temptation of doubt. In those moments it is good to recall Thomas, who did not believe, and to say, "Lord help my weak faith."
A few years ago I met a young man in here in Medjugorje and he said that because of Medjugorje, he was given a gift of faith. He started to live the life of a Christian. He said, "I lived without faith and without God. Then a book came to my hand that spoke about Our Lady in Medjugorje and her apparitions. For me that was good news. There is

heaven

. And there is Our Lady. And she is appearing to someone. And she speaks about Jesus Christ, about the Savior. When I spoke to a priest, he said to me that he had been in Medjugorje and he believed that Our Lady was appearing here. Then I asked him if he could help me to become a Catholic too. And then the priest prepared him for almost a year. And during that time the young man said he was reading the Catechism of the Catholic Church and Sacred Scripture, and he admitted that this helped him to become a Catholic. That was a great gift for him. And he said, "Now I know why I live and where I will go after death. Faith is truly an enormous gift of God." And the young man said "Now I wonder how it was possible to live my life for 25 years without God. Now I have come here to give thanks to Our Lady and Our Lord for my life!"
Fr. Petar speaks with authority about the messages. He is convinced of the power that comes to us when we live Our Lady's main messages. Confession and the gift of faith together give us tremendous peace and strength to live. Like the young man we may all say, "Now I wonder how it was possible to live without God, without out the gift of faith and the Sacrament of Confession!"
Part two of Fr. Petar's talk will follow

tomorrow

!
In Jesus, Mary and Joseph!
Cathy Nolan
©Mary TV 2014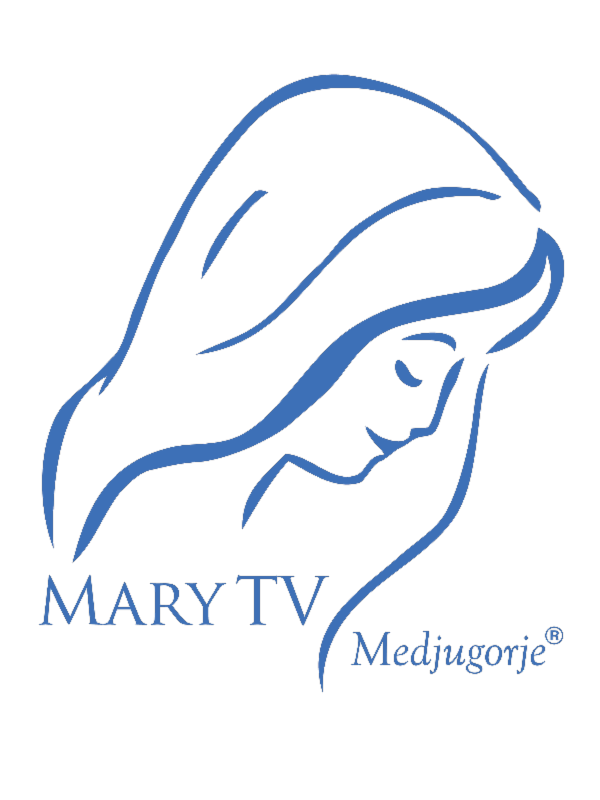 "Medjugorje is the spiritual center of the world."
Saint John Paul II
Be connected!
www.marytv.tv