Fr. Petar Ljubicic
J.M.J
St, Pius X
Dear Family of Mary!
Here is Part Two of the talk by Fr. Petar Ljubicic

given

in Medjugorje earlier this year. He tells of some powerful stories about

pilgrims

in Medjugorje. Fr. Petar is convinced that Our Lady is acting in a powerful way in Medjugorje. Here is Part Two:
The great message here is that message of conversion. Our Lady says that if we desire to have peace in ourselves every day, then every day we have to convert. And to convert it means to change, to be better. To be at peace with God and with our brothers and sisters. To be at peace with yourself. That means to renounce the sin and to stop committing sin, and every day to do that. Conversion for us is always a feeling that God is here and that He desires to make us happy and desires to change me. That is why God, all the time, is calling us and searching for us.

Truly

conversion is God's gift that He gives to every person who is looking for it.
In the same way, conversion is a conviction that God can change us and that He can come to us. Conversion is a permanent search for God. To convert it means to understand that God exists and that He is the greatest value of your

live

. If someone has experienced God and understood that God is the most important for him, then that person is on the right pathway. That means that my life has meaning and my life is in accordance with the plan of God for me. God's plan for each one of us, for each one of you is that you get to know Him and Love Him, to abandon

yourselves

completely to Him and that you expect everything from Him, and in return He will give you

joy satisfaction

and peace. The essence of conversion is to admit that I am weak, sinful, and I make mistakes. That is why I repent sincerely, and I say to God, "Lord help me to become different." When we receive forgiveness from God we can live a new life.
How many people have experienced their conversion here? Only God knows that number!! Many have said that they do not know what would have happened to them and their lives if they hadn't come to Medjugorje and experienced conversion and a new life here. It is important to allow God to change us. God can't wait to give us new life and to help us!
One young Italian shared with me the following: He was an addict, a great sinner, he thought he was the greatest

sinner

of the world. When His friends said that Mary was appearing here, it was his last hope. He desired to come here. Three times he wanted to commit suicide, but here in this place he understood that God wanted him to live. He came to Medjugorje and prayed before the statute of Our Lady, and he prayed, "Jesus, I implore you to help me. Our Lady, you are the Mother of Jesus, pray to your Son to help me. I am your disobedient, sinful child. But I know that your Son has helped many. He came

to

the world because of sinners and the sick. Help me, help me. Pray, so that your Son will have mercy on me."
He heard in his heart a voice that said "Go to confession". He found a priest and he went to Confession. He said he would never forget those moments of Confession because in the Confession he saw in the priest, Jesus Christ, who had love and a heart for him. He felt that Jesus was happy because he was becoming a new man. "I shared all my sins

with

the priest and I had the feeling that Jesus was forgiving me and saying to continue to mention the list of my sins. In that

confession I

really experienced that God is love and mercy. That is the Love that loves you and forgives you. The Love that saves you and sets you free. That is our God and our Faith. That young man said to me "I am happy that I am here and that God gave me a new life, and every year I come back here to give Him thanks." That is what Medjugorje is about, a place where man meets God and where he starts living a new life.
That is why we should be grateful to God. Many experience here not only their

conversion but

also their spiritual healing. Many have decided to abandon themselves completely to God. Above all it is important that we are always open to God's grace. That every day we read the Sacred Scripture. Our Lady in a special way said that in the families, and I believe most of you live in families, that every family has to say their family prayers and read the Sacred Scripture and go to Holy Mass. We see that families nowadays are in crisis. There is less and less love in families. It is quite rare nowadays to find a happy family. These moments are difficult for families, and crucial moments for families. Since families are wounded, unhappy and sick. We have to pray for families to be healed. We have to pray so that they overcome the crises they are in.
One lady, Anna Katerina, said that she was a woman who went regularly to the disco. For a few

hours she

said she was happy. Then after that she would be sad and unhappy. And Her brother was addicted to alcohol. Her mother heard about Medjugorje, and she asked them to come with her to this place. "We came here as a family. And here we experienced how many people were praying and going to Confession. We decided to stay for a few days and to prepare ourselves for that moment [Confession] with God and we did it. And I experienced a meeting with God. I found Jesus, and in Him I found happiness and joy and I discovered how much Jesus wanted to make me happy. Then I decided to consecrate my life to God. My whole family now praises the Lord. My brother is freed from addiction to alcohol."
These apparitions are helping each one of us to think about our own salvation and our own return to God. Do not be afraid to surrender

yourselves

to God for Him to guide you. If you know every moment of your

life why

you are here on earth and what your task is, you can be sure of your salvation. Our Lady says that Jesus loves us immensely and she loves us with the same love. That is why she says "I want all of you to come to heaven. Come with one gift, the gift of holiness." And the one who is on the way of holiness is a happy man. He doesn't have to be afraid of anything. To be holy doesn't mean anything else but to do the will of God always. As we say in the Our Father, "May your will be done.' Then you can be a happy person.
And God, when you pray to Him, gives you even more than you could wish for yourself or pray for yourself. The will of God is His eternal plan for each one of us and the entire humanity. The will of God is his eternal love for us. Each one of us is the will of God. He wanted us to be born and to live. That is why never rebuke to God that your life is difficult and full of crosses. But give thanks to God for everything and allow God to be glorified through your pain and suffering.
Nancy L.

came

to Medjugorje and she was sick. She came from America. She was in a wheel chair. Four difficult surgeries were performed on

her but

they did not good, in fact they made her worse. She prayed during an apparition

to

Ivan, and she prayed, "Our Lady, I know that you love me. And I know that you are appearing here. And I love you too. Help me to get to know the will of God. To say to God '

Lord let

your will be done with my difficult life.'" And at the time of the apparition, that lady was healed. She even said that she prayed for one little boy who was 5 years old and had cancer. She was saying for 8 years I have been suffering and in pain, but Lord save this little boy.

Heal this

little boy. So when you pray for someone else and you desire that God will give to someone else what you desire for yourself, pray, pray, and you will be given all you ask from the Lord. But pray with faith and trust. God will hear your prayer and will hear your promises.
We pray that the Lord may hear all your prayers and intentions, and all your desires will be heard. We pray through the intercession of Our Lady, Queen of Peace, that God will give you all that you desire, all that you need and is for your good. May he save you all!
Conversion, prayer, Holy Mass, Confession, and the Word of God in Scripture

...

these are the elements of a happy life, a fulfilled life, a life with God. These are the gifts we receive in Medjugorje. Our Lady is with us to bring us into the fullness of life! Thank you, dear Blessed Mother.
In Jesus, Mary and Joseph!
Cathy Nolan
©Mary TV 2014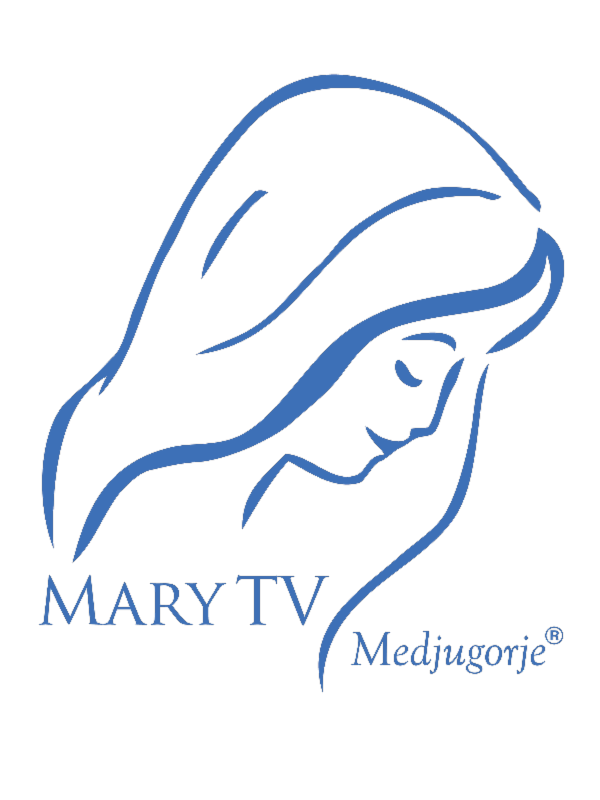 "Medjugorje is the spiritual center of the world."
Saint John Paul II
Be connected!
www.marytv.tv