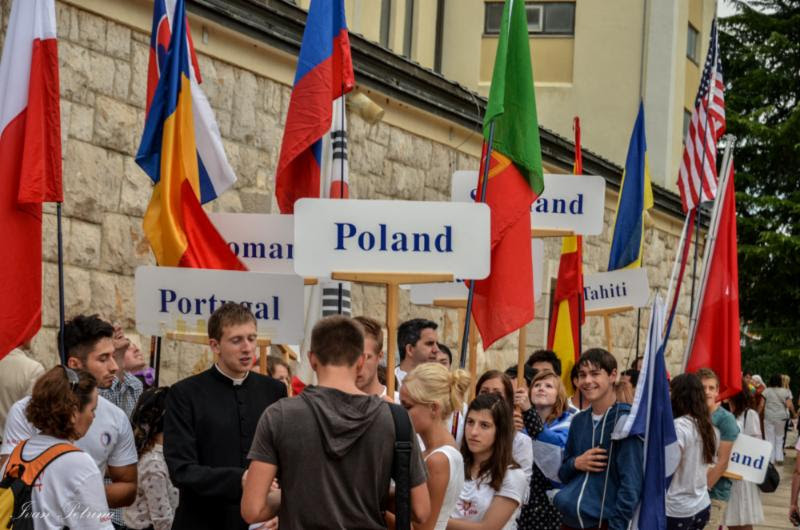 The Youth Festival in Medjugorje!!!
J.M.J
August 1, 2014
St. Alphonsus Liguori
Day 2 of the Youth Festival in Medjugorje
Dear Family of Mary!
Last night was the opening ceremony of the Youth Festival in Medjugorje. The outdoor altar area was a sea of pilgrims.
After praying the Rosary and pausing at apparition time, Fr.

Marinko

, the pastor of St. James Parish introduced representatives from 60 countries! These young people each addressed the assembly, sharing their joy and love for Our Lady and for Jesus. It was very moving.
Holy Mass was concelebrated by over 350 priests! They all seemed to be having a wonderful time!! The music was heavenly and the deep respect and homage

for

Jesus in the Blessed Sacrament was evident.
The Mary TV team performed brilliantly, capturing for all of us who joined via the internet the heart of this night of prayer and praise. With such a small team, it was amazing to behold how much they could transmit to us, live!! And thanks to our fiber

optics

cable, the transmission was flawless. Wow!!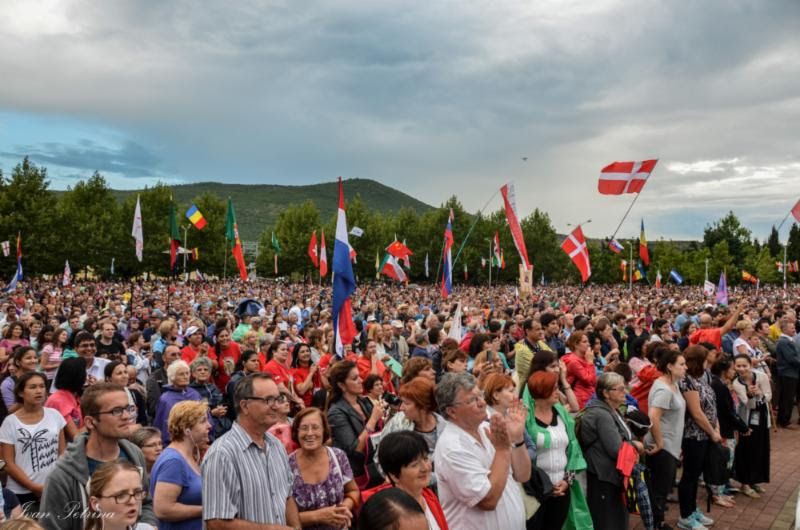 Today is a big day. The young people will climb Apparition Hill at

6:00 am

Medjugorje time! Our team will film the climb for us to view later. Then there will be testimonies for the festival. We will record some of them for later viewing as well. Finally, the Evening Program will be streamed live as it was last night. Tell your friends, tell everyone to join in this incredible experience of Holy Mass in Medjugorje with the young people from around the world. It is a once in a

life time

experience!!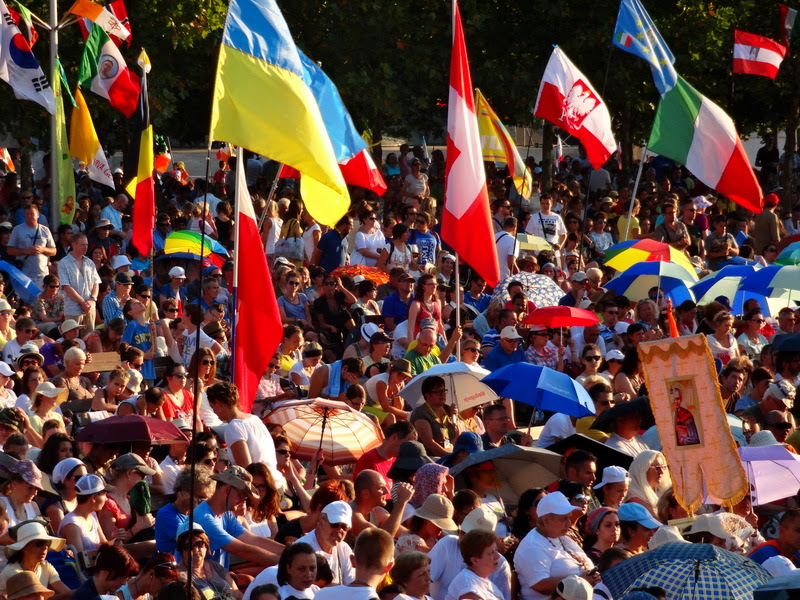 I want to thank all of you who have helped us to be able to stream so brilliantly the events of Medjugorje. Without the prayer support and donations of so many, we would not be able to share Medjugorje with the entire world.

Yesterday

there were 58 countries viewing

Holy Mass

through Mary TV. Wow!!
Our Lady said to us on July 25:
"Dear children! You are not aware of the graces that you are living at this time in which the Most High is giving you signs for you to open and convert. Return to God and to prayer, and

may

prayer begin to reign in your hearts, families and communities, so that the Holy Spirit may lead and inspire you to every day be more open to God's will and to His plan for each of you. I

am with you and with the saints and angels intercede

for you. Thank you for having responded to my call." (July 25, 2014)
This is a call to all of us to return to God, and to our first fervor for Our Lady's school in Medjugorje. The Youth Festival is a powerful retreat for us all, a way to recharge our batteries and grow in zeal for God's love and His plan for each of us. Join us atwww.marytv.tv for the Youth Festival in Medjugorje!
In Jesus, Mary and Joseph!
Cathy Nolan
©Mary TV 2014
PS. Here is Day 6 of our Novena for Priests in honor of Our Lady's birthday:
We pray that our dear priests may always have love for us as Mary's Son, Jesus, had, and showed by giving His life for our salvation. (November 2, 2013)
Our Father... Hail Mary... Glory be...
Let us pray: O Jesus, our great High Priest, hear my humble prayers on behalf of your priests. Give them a deep faith, a bright and firm hope and a burning love which will ever increase in the course of their priestly life.
In their loneliness, comfort them. In their sorrows, strengthen them. In their frustrations, point out to them that it is through suffering that the soul is purified, and show them that they are needed by the Church; they are needed by souls; they are needed for the work of redemption. Amen.
PPS. We are still not sure where Mirjana's

August 2

apparition will take place. We will announce what we know during the Daily Rosary today, and send out an email when we know for sure.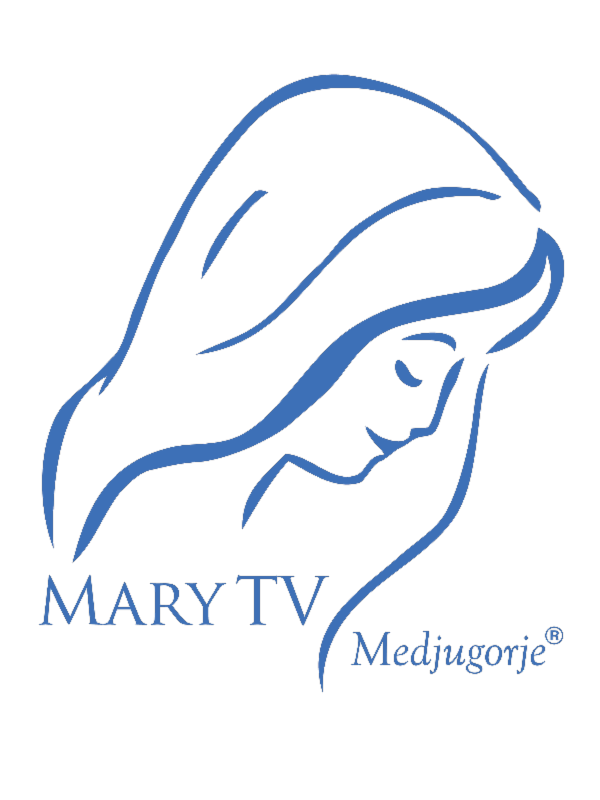 "Medjugorje is the spiritual center of the world."
Saint John Paul II
Be connected!
www.marytv.tv