Jesus' Passion
(c) Mary TV 2014
J.M.J
Dear Family of Mary!
"Dear children! Also today I am with you in a special way contemplating and living the passion of Jesus in my heart. Little children, open your hearts and give me everything that is in them: joys, sorrows and each, even the smallest pain that I may offer them to Jesus; so that with His immeasurable love, He may burn and transform your sorrows into the joy of His resurrection. That is why I now call you in a special way, little children, for your hearts to open to prayer, so that through prayer you may become friends of Jesus. Thank you for having responded to my call." February 25, 1999
This message is one of the most beautiful messages Our Lady has given us. I was not sure what to write about today, and so after a long struggle, I simply went to my message box and pulled out a message. This is the message I received. I feel it is meant for us today.
Many of us are suffering at this moment. Some are dealing with the loss of a loved one. Some are very ill. Some have lost their jobs and face the unknown. Others have children who have seemingly lost their way. Addictions, bad relationships, rebellion...the dangers for our children are many. Some of us have deep wounds from our past that we haven't been able to uncover and give to God. Some of us live in countries where there is turmoil and instability. Some are not free to practice our faith. Some are alone, living in fear and isolation.
We suffer. And so Our Lady comes to us to help us. She comes to us with her heart open wide to us. She tells us that in her heart she contemplates the Passion of Jesus, in a special way with us and for us. She lives the moments of Jesus' suffering and death, meditating on His great courage and love. She takes each mystery of His passion, as a gift for us, a gift that can change our suffering into joy. By Jesus' stripes we are healed. She knows this. And so she comes to us to connect us to the healing of Jesus' Passion, to help us experience the graces He has to give us.
My prayer for each of us is that we can accept Our Lady's invitation and entrust to her all of our joys, sorrows and each, even the smallest pain. She wants it all. If we give these things to her, she will give them to Jesus, so that He can transform them into resurrected joy. Neither Jesus nor Mary want us to suffer. They want to take it all and give us peace. May we truly believe this and in prayer learn to entrust our poor hearts to them. Jesus is our friend. Mary is our Mother.
In Jesus, Mary and Joseph!
Cathy Nolan
©Mary TV 2014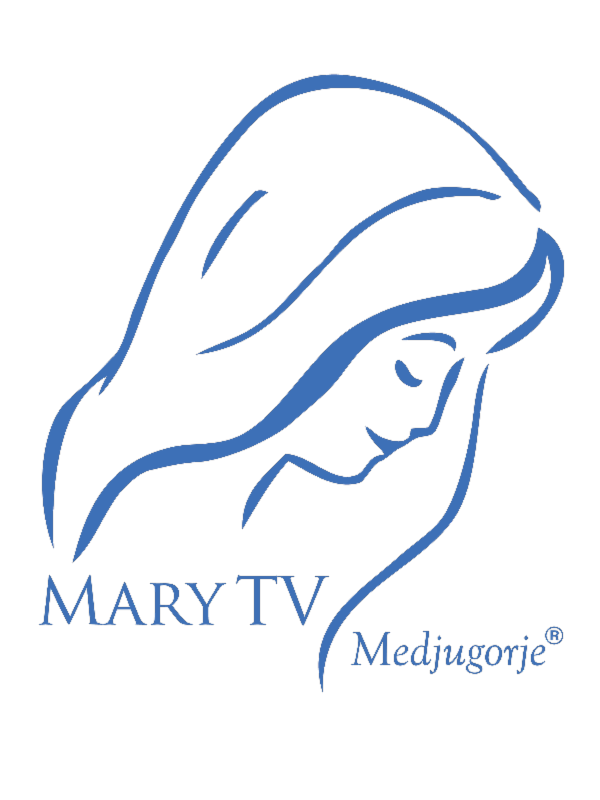 "Medjugorje is the spiritual center of the world."
Saint John Paul II
Be connected!
www.marytv.tv