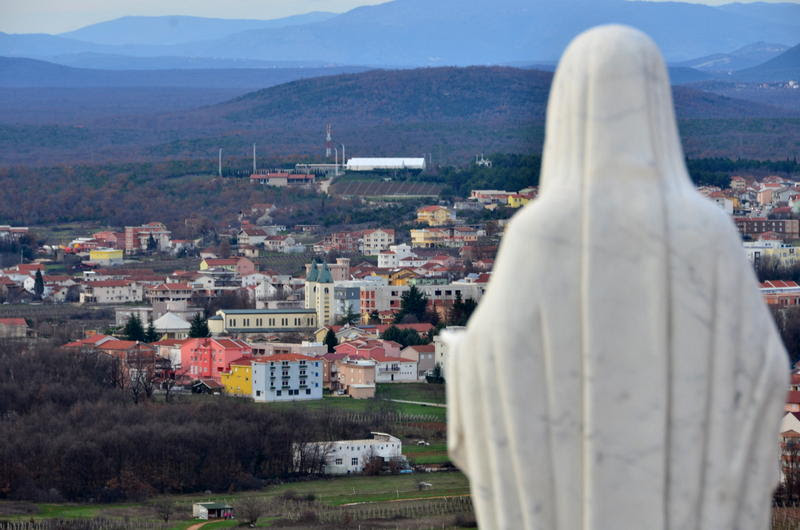 Thank you, dearest Gospa!! You came!!!
J.M.J
33rd Anniversary of Our Lady's coming in Medjugorje
"Dear children! I come to you as a Mother with gifts. I come with love and mercy. Dear children, mine is a big heart. In it, I desire all of your hearts, purified by fasting and prayer. I desire that, through love, our hearts may triumph together. I desire that through that triumph you may see the real Truth, the real Way and the real Life. I desire that you may see my Son. Thank you." (March 18, 2007)
Thank you, Blessed Mother Mary, for 33 years of your coming. You

have come

to us every day for these many years, with the consistency that only a mother can show. Every day you come. You come. This is

continuous miracle

of Medjugorje. You come.
I

want

to share an email written a few years ago by Mary Nolan (our daughter). Mary lived in Medjugorje for 4 years, caring for the children in Mother's Village. She captures in a few words the wonder of Mary's coming. On this anniversary, I would like to share her thoughts with you, because they simply hit the nail on the head:
In my own heart, I think I am beginning, even after all these years, to understand what is happening in Medugorje. It hit me hard as I was walking to the Church last night (just at the time of the apparition). I was looking out at the mountains with a royal feeling

by

being alone with them. And I reflected back on a conversation that I had with one of the orphans in the village just a half hour before. I was playing with them in the garden; as I was swinging little Jerko I asked him to tell me the names of the people he loved (a game we sometimes play so we can think up silly reasons why). He said, "Mary" (meaning me, not the Mother of God), and I asked him why. He answered, "

sto

je

dosla

," meaning: because she came. It's a sweet and normal kind of answer a kid would give to the person who is pleasing him at the moment. But as I was in a regal moment alone with the mountains, the meaning of that message hit me. Maybe that is why [the villagers] all love the Mother of God so much...
Back to the wisdom of little Jerko - - he said that he loved me because I

came

. I

do so

little for him but the fact that someone comes again and again is enough for him! What is Our Lady doing here?!!! Why do people love her so much?

"zato sto je dosla."

Because she came, because she comes like a mother. And what is it that a mother does to show her love? She comes...

.

then she cleans, fixes, and feeds us and does whatever needs to be done. There is so much more to understand in her presence. But the fact that she comes at all is the beginning of every reason. (Even the fact that she comes again and again, punctually, each day at the same time

...

something which has bothered me, too,

is

part of that reason.) This isn't just a school of love, it is a home. That is where the mother teaches.
This hit me hard; in that moment I acknowledged a relationship with Our Lady. I have always dismissed her as a holy woman, the Mother of God, and one of my dad's friends. (Who wants to chase after their dad's friend?) By just being a mother, not explaining herself, but coming each day, she spoke to my heart. Long ago, she gave me a structure, Mother's Village, in the building of my life which was to be the school that taught me how to recognize a mother. I knew she took years to ready me to recognize her. I felt deep gratitude for that.

And so, what then? Where is this mother leading us? Not too far, just back to the Church, to settle us there, that we might wait in health and hope for the coming again of Christ. The message of peace is not supposed to be

ecstasy

or Divine Revelation; it is simply to bring us back to the Church, our home. What wisdom in God to send His mother to do this. Who better to send than the housekeeper?

Now, allow me to be dramatic (as though this whole email isn't already). All of this is about Christ, a long, drawn

out side

drama to remind us of what happened on this earth.

St. Thomas said, in defending the reason for the Incarnation of Christ against Muslim arguments (among other things) that God becoming man reveals to men their own dignity by revealing to them that they are loved. "And nothing provokes love so much as to know that one is loved." Perceiving this love from God is the real beginning of our knowledge of God. What is His greatness to us, without His love? What is his majesty without his goodness? Why should we try to know Him whom it is beyond us to know? He gives us the reason. And it is thus that God achieves his own glory. As St. Irenaeus tells us with intense clarity, "The glory of God is a living man, and the life of man consists in the vision of God."
"zato sto je dosla."

Because you come, Mother, we love you. We love you because you love us first. You come. You come. Thank you! Lead us to your Son. Help us to live in Him and His peace!
Consecration to the Immaculate Heart of Mary

(Given by Our Lady to Jelena Vasilj, 11/28/1983)

O Immaculate Heart of Mary, overflowing


with

goodness, Show us your love for us.
May the flame of your heart, Oh Mary,
Descend upon all peoples.
We love you immensely.
Impress in our hearts a true love.
May our hearts yearn for you.
Oh Mary, sweet and humble of heart,
Remember us when we sin.
You know that all mankind are sinners.
Through your most sacred and maternal heart,


Cure us

from every spiritual illness.
Make us capable of looking at the beauty of your maternal heart,
And that, thus, we may be converted


to

the flame of your heart. Amen
Rejoice, everyone! We have been so loved all these years! Alleluia!
In Jesus, Mary and Joseph!
PS. Mary TV will stream the evening program at St. James Church tonight,

June 25, 2014

. Join us in praying with all our hearts to the Queen of Peace, our Mother!!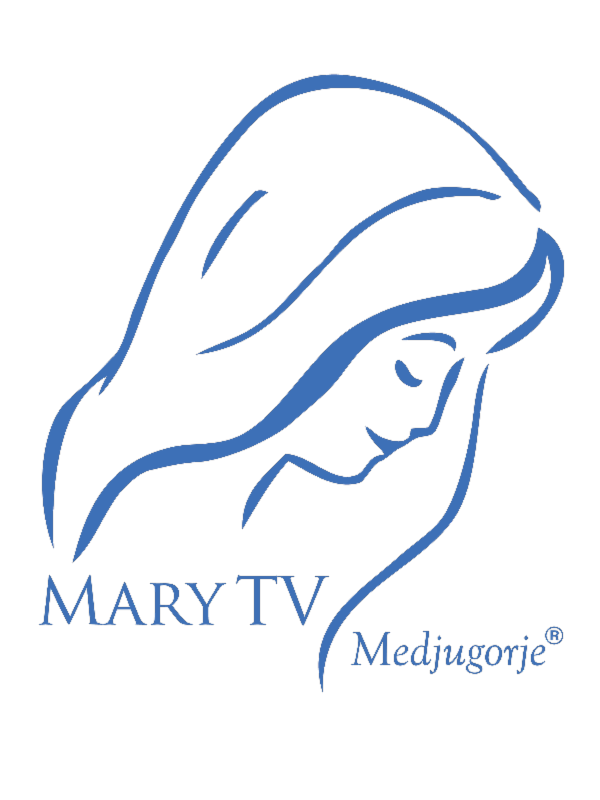 "Medjugorje is the spiritual center of the world."
Saint John Paul II
Be connected!
www.marytv.tv