The souls of the just!
J.M.J
November 11, 2014
St. Martin of Tours
(Veterans Day in US)
Dear Family of Mary!
"My Son promised me that evil will never win, because you, the souls of the just, are here..." (November 2, 2014)
This is an incredible promise. Jesus has promised Our Lady that evil will never win, because we, her children who have answered her call, we who pray with the heart, who offer our suffering to Jesus, who know that our true life is with God in eternity, and who yearn for the Kingdom of God, we are "here"!!!
What does this mean? Certainly it means that we go to Medjugorje on pilgrimage as often as we can. But it also means that we are present to Our Lady of Medjugorje in our hearts because we are bonded to her and to her chosen village. We are "here" in our unity of heart and mind with the Gospa.
We are "here" when we live Our Lady's messages of prayer with the heart, fasting twice a week on bread and water, commitment to Holy Mass and Adoration of Jesus in the Blessed Sacrament, Confession, meditation on the Scriptures, conversion and peace. When we follow the Gospa's school, we stay bonded to her and this keeps us "here". Her school is the way to conquer evil. It is the peace plan from heaven.
Vicka

was asked "What significance does Medjugorje have in the world?" by Kresimir Sego in his book "A Conversation with the Visionaries." She replied:
Medjugorje is of great importance. Not as a place, but Medjugorje as a message. It is something that man cannot comprehend. The messages of Our Lady have spread all over the world, to all corners of the earth. Considering the messages and letters I receive from all over the world, people are enthusiastic. This place has become an oasis of peace. Nowhere else can one find more peace than here under the safeguard of Our Lady, in her presence under her mantle. This is why this is so. Medjugorje is of great importance because of the messages of Our Lady, because she is still here and because her presence can be expected daily. Lourdes, Fatima and other places of apparitions are beautiful and it is wonderful to be there, but it is a different feeling when the Gospa is present and not a thing of the past. Medjugorje is important because

people feel that here

Heaven is on earth, because the Gospa is here every day. One cannot compare this with anything, one cannot describe in words the meaning of Medjugorje. For those who come to Medjugorje, Medjugorje is holy ground. (Kresimir Sego. "A conversation with the Visionaries". p. 111)
"Medjugorje is holy ground." Those who have gone there know this to be true. And we who are responding to Mary's call are like little plants that have been planted in that holy ground. And we are growing into beautiful fruit-bearing trees, bearing the fruit of peace, love, joy, forgiveness, hope, sacrifice and love. Evil will not overcome this fruit, because God is in the fruit. Jesus is in the fruit. This fruit will stand against evil by the power of the Holy Spirit. Jesus will be victorious in those who are planted in Medjugorje, in the heart of Mary, and in the heart of the Church.
"My Son promised me that evil will never win, because you, the souls of the just, are here..." (November 2, 2014)
May we stay planted in this fertile soil, the Heart of Mary, in Medjugorje, so that we can be those just souls that will help Jesus to conquer evil. Thank you,

Jesus for

your promise to Our Mother!
In Jesus, Mary and Joseph!
Cathy Nolan
© Mary TV 2014
PS. Many people tell us that viewing the programs

of

Mary TV keeps them connected to Medjugorje in a special way. It is our hope that Our Lady's children will feel more deeply that they are "here", connected to Medjugorje through Mary TV. Praise God!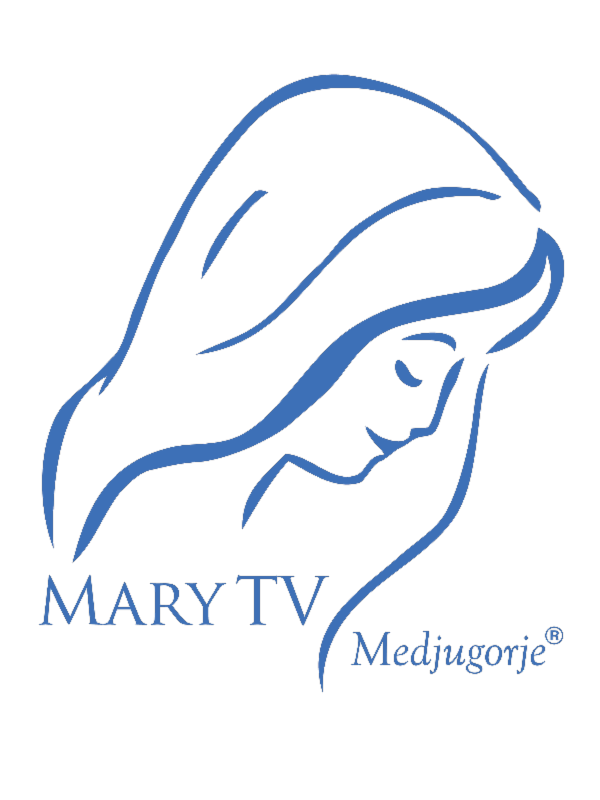 "Medjugorje is the spiritual center of the world."
Saint John Paul II
Be connected!
www.marytv.tv