Christoph Kardinal Schönborn am Tage des Besuches von Papst Benedikt XVI. auf dem Kapellplatz im Marienwallfahrtsort Altötting im Gespräch mit Pilgern (Photo credit: Wikipedia)



St. Stephen's Cathedral during last years Evening of Prayer

(c)Mary TV 2013




Please spread to family and friends:




On Saturday, November 15, 2014,

Mary TV will Live stream in English

the Evening of Prayer with Cardinal Schoenborn

and Medjugorje visionary Ivan Dragicevic

in St. Stephens Cathedral in Vienna...

The evening begins at 4:00 pm Vienna time,

10:00 am EST in the US...







Schedule of Events Announced by the sponsoring organizations (see below):




4:00pm Prayer, followed by testimonies by Arthur Boyle and Ania Goledzinowska

5:00pm "Together we can reach one million"-Magnus MacFarlane-Barrow will give an update on Mary's Meals, an initiative addressing world hunger that, with the help of many friends of Medjugorje, currently feeds 920,000 children worldwide every day.

5:15pm Faith reflection by Ivan Dragicevic from Medjugorje, who has daily apparitions of Our Lady since June 24, 1981.

7:00pm Holy Mass with Dr. Christoph Cardinal Schönborn, followed by Eucharistic Adoration until approx. 9:30pm.




You are warmly invited to the great prayer for peace with Christoph Cardinal Schönborn, Ivan Dragicevic, Magnus MacFarlane-Barrow, Ania Goledzinowska, and Arthur Boyle.




The "Message for You" prayer gatherings offer a one-of-a-kind experience in the cathedral! Peace is the most precious gift-peace in our hearts, in our families and communities, in our countries, and in the whole world. We want to gather together on this day with many others to pray and sing in a special way for peace.




Organizations: Oase des Friedens Wien,

Johannesgemeinschaft des Souveränen Malteser-Ritter-Ordens, Gebetsaktion Wien










On November 15, 2014 the seventh Medjugorje prayer meeting will take place in Vienna's St. Stephen Cathedral.




In just a few years, the annual Medjugorje prayer meeting in Vienna's St. Stephen Cathedral has grown to be one of the largest religious events in Austria. The "Message for You" prayer gatherings offer a one-of-a-kind experience in Vienna's St. Stephen Cathedral. This year as well thousands of people will once again pray for peace in our hearts, in our families and communities, in our countries and across the world. Peace is the most precious gift, one that is threatened in many parts of the world today.




This year's meeting of Medjugorje movements will take place on November 15th, 2014, from 4-9pm in St. Stephen Cathedral. Participants will include Christoph Cardinal Schönborn, Ivan Dragicevic, Arthur Boyle, Ania Goledzinowska, Magnus MacFarlane-Barrow, and the Cenacolo community. At this year's prayer for peace, Arthur Boyle from the USA will offer a testimony to his spontaneous healingfrom cancer on Mt. Krizevac; in addition, the former party girl of Berlusconi, Ania Goledzinowska, will speak of how the Stations of the Cross in Medjugorje brought about a lasting change in her life.




In 1999, Arthur Boyle was diagnosed with kidney cancer and, as a result, underwent surgery.Eight months after the operation, it was determined that the cancer had metastasized to his lungs and the doctors gave him only a slim chance of survival. A friend asked him if he had heard of Medjugorje. A week later, the father of thirteen children found himself heading there aboard an airplane.




Ania Goledzinowska reached a questionable sort of fame when, as a party girl of Silvio Berlusconi, Italy's former prime minister, she emerged half-naked from his birthday cake. Her life had appeared to reach the dead end of drugs and sex when she then received an invitation to join a pilgrimage to Medjugorje. While she-unwillingly-walked the Stations of the Cross on Mt. Krizevac, God's love touched her heart and her life was forever changed.




God bless you,
Denis Nolan
www.marytv.tv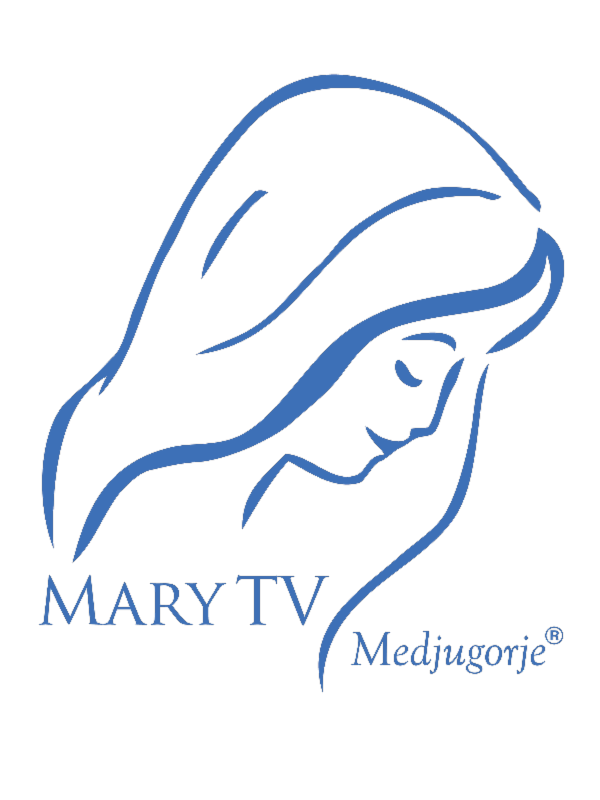 "

Medjugorje is the spiritual center of the world!"
Saint John Paul II -
Be connected!
MISSION STATEMENT: MARYTV is a lay apostolate founded to put at the Gospa's service (Our Lady's service) modern communication technologies to bring her presence in Medjugorje - and her school in Medjugorje - to the world.