In Medjugorje, Our Lady extends her hand to us!
J.M.J
November 6, 2014
Dear Family of Mary!
"Dear children, I am with you with the blessing of my Son, with you who love me and who strive to follow me. I also desire to be with you who do not accept me. To all of you I am opening my heart full of love and I am blessing you with my motherly hands..." (November 2, 2014)
A mother's hands mean so much to her child. It is with her hands that a mother first holds her child close to her heart and comforts him. It is with her hands that the mother bathes the child, feeds the child, dresses the child, caresses the child. With her

hands she

serves her child all the way into adulthood.
Our Lady is a mother. Her hands did all these things for Jesus. How blessed are her hands, the hands that held the Savior! And now she offers us those very same hands.
She has mentioned her hands in many messages, asking us to allow her to bless us and guide us with her motherly hands. I have collected a few of those messages so that we might deepen our appreciation of her loving motherly offer to bless us with her hands.
May 2, 2008 "Dear children,

.

..

.

The way to Him can be difficult and

painful but

do not be afraid, I will be with you. My hands will hold you to the very end, to eternal happiness; therefore do not be afraid to open yourselves to me..."
Our Lady urges us to follow Jesus, to seek eternal life. But she tells us that her hands will hold us to the end!! We will not be alone. There is no reason to fear. The promise of her

motherly

hands holding us to the end can only fill us with hope and peace.
October 02, 2014 "Dear children

...

You thirst for peace, love and happiness. Drink out of my hands. My hands

are offering

to you my Son who is the spring of clear water. He will bring your faith back to life and purify your hearts..."
I love this image of drinking out of Our Lady's hands. She wants to give us the clear water that springs from Jesus' heart. Her motherly hands can distribute

this

saving water, the truth that is Jesus.
March 18, 2008
Mirjana transmitted the following: I have never seen Our Lady address us in this manner. She extended her hands towards us and with her hands extended in this way, she said:
"Dear children, today I extend my hands towards you. Do not be afraid to accept them. They desire to give you love and peace and to help you in salvation. Therefore, my children, receive them. Fill my heart with joy and I will lead you towards holiness. The way on which I lead you is difficult and full of temptations and falls. I will be with you and my hands will hold you. Be persevering so that, at the end of the way, we can

all together

, in joy and love, hold the hands of my Son. Come with me; fear not. Thank you."
Again, Our Lady's hands are being offered to us as guidance on the way to peace and love, to the Kingdom. As a child needs to hang on to his mother's hand to go forward so we need to cling to Mary's hand to move forward to eternal life. She will lead us on the way. Her hands will hold us, strengthening us for the journey.
March 18, 2012
"Dear children! I

am coming

among you because I desire to be your mother - your intercessor. I desire to be the bond between you and the Heavenly Father - your

mediatrix

. I desire to take you by the hand and to walk with you in the battle against the impure spirit. My children, consecrate yourselves to me completely. I will take your lives

into

my

motherly

hands and I will teach them peace and love, and then I will give them over to my Son. I am asking of you to pray and fast because only in this way will you know how to witness my Son in the right way through my motherly heart. Pray for your shepherds that, united

in

my Son, they can always joyfully proclaim the Word of God. Thank you."
This message is comprehensive. Our Lady wants to

bond

us to the Father. Her hands will take our hands and place them in the hands of the Father. And she wants to take us by the hand into battle against our enemy. We won't have to fight him alone. She will be holding us by the hand. Any exorcist will tell you that when Mary is present the enemy cowers and flees. To go into battle with her makes victory assured. And Our Lady also says she will take our entire lives

into

her hands and teach us the way to live. She will bring us into the Kingdom of love, through her hard work with us, hand in hand.
So we see that Our Lady's hands bless us, they guide us, they fill us with the clear water from Jesus, they teach us, they fight for us, and they hold us to the end. Our Mother is with us, serving us with her motherly hands, drawing us

close

and keeping us safe until we enter eternity. We have only to accept her hands, to say yes to her loving motherly service. Her hands are extended. May we grasp them with all our might!
In Jesus, Mary and Joseph!
Cathy Nolan
©Mary TV 2014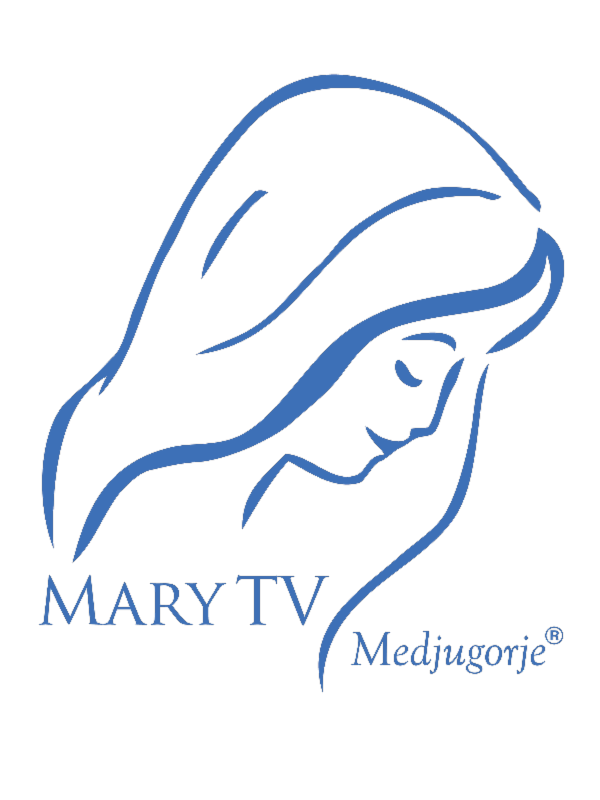 "Medjugorje is the spiritual center of the world."
Saint John Paul II
Be connected!
www.marytv.tv