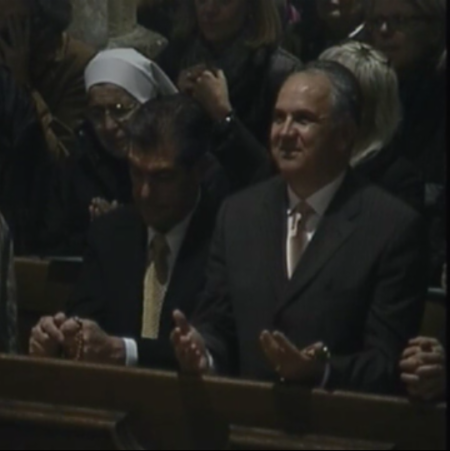 Ivan Dragicevic sees Our Lady - St. Stephen's - 11/15/14
J.M.J
November 18, 2014
The Dedication of the Basilica of Sts. Peter and Paul, Apostles
St. Rose Philippine Duchesne
Dear Family of Mary!
Immediately after the apparition that Ivan received in St. Stephen's Cathedral in Vienna on November 15, 2014, Ivan was invited to share about his encounter with Our Lady. Here is what Ivan shared:
After every encounter with Our Lady it is very hard to speak. It is not easy after an encounter with Our Lady to return to this world, to the reality of this world. It is hard to find so beautiful words in this world to be able to describe the beauty of the encounter with Our Lady. It is true that every day when Our Lady comes to us she brings to us a piece of heaven. What is the most difficult for me to describe in the encounter with Our Lady is the love with which Our Lady loves us all. So with the words that I have I would like to share with you what is most important in the encounter this evening.
Also today Our Lady came to us joyful and happy. She greeted us all with her motherly greeting: "Praised be Jesus, My dear children." After

that she

extended her hands and prayed in a special way over all you priests who are present here. After that Our Lady prayed in a special way for this diocese. After that Our Lady prayed over all of you here who are sick and she said, "Dear children also today I would like to invite you to pray for families and young people. Dear children, pray for the holiness within the family. Mother is praying together with you. And is interceding for all of you before her Son. Thank you my dear children for having responded to my call."
After

that our

Lady blessed all of us with her motherly blessing and blessed all of those articles that you brought her for blessing.
After that I recommended all of you to Our Lady, all of your needs, all of your desires. All of your families. In a special way I have recommended all of the sick to Our Lady. After that there was a conversation between me and Our Lady that stays only between us, between me and Our Lady. And after that Our Lady left in the light of the Cross with the greeting, "Go in peace my dear children."
So this is the most important out of tonight's encounter with Our Lady. Now I would like to emphasize that Our Lady spent much time tonight speaking about holiness in families. We need to pray for that and for the young people.
Two days ago Our Lady gave a message through me to the world. Let us listen to the message that Our Lady gave.
"Dear children,

also today I am

inviting you to pray. My dear children, pray in a special way for all who still do not know God's love. Pray that their hearts open to my Son and to the Heart of my Son. Only in that way is it possible to convert. Thank you my dear children that you have responded to my call." (November 13, 2014 through Ivan)
So that is the most important of my encounter with Our Lady and I hope that we will all open to Our Lady's call and we will start to pray more. In a special way to start to pray more in our families. And that you will all say that big "yes" to Our Lady! Thank you!
What a joy it was to be present (through the internet) for Our Lady's apparition to Ivan in St. Stephen's. I felt so much the presence of Our Lady that day. Let's respond to Our Lady's call through Ivan

to pray

for holiness in families and to pray for all those who do not know the love of Jesus. Together we can make a difference, as we follow our Mother.
In Jesus, Mary and Joseph!
Cathy Nolan
©Mary TV 2014
PS. Fruit of Medjugorje Episode # 140 aired last night and hopefully will be posted on our home page soon. It is the story of Kiera, a young girl who had very serious cancer. You don't want to miss this beautiful witness to the presence and love of Our Lady in Medjugorje.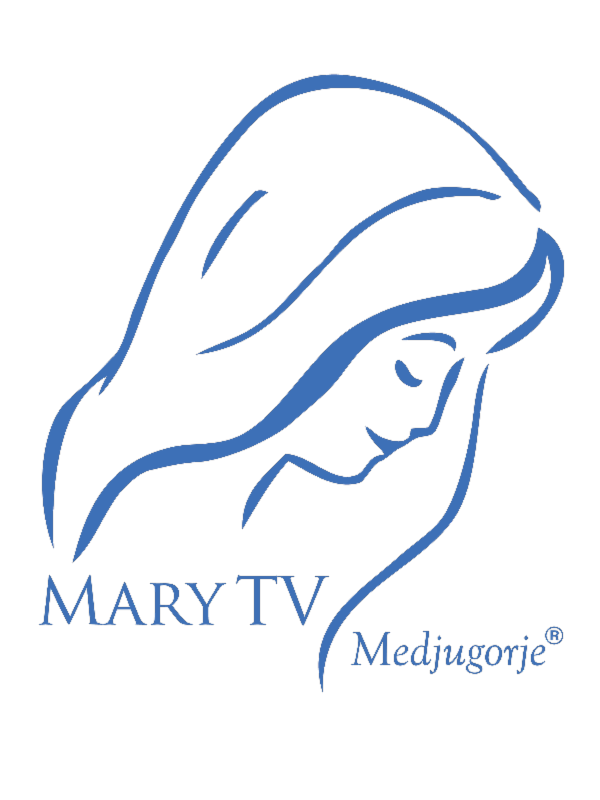 "Medjugorje is the spiritual center of the world."
Saint John Paul II
Be connected!
www.marytv.tv