---
The Danger of "Using Secular and Cultural Forms of Knowledge to
Guide our Lives Instead of the Bible or the Teachings of the Church"
By Father Daniel E. Doctor:
Jesus was moved with pity when He saw the large crowd because "they were like sheep without a shepherd." Most of us are not shepherds, or have not been around sheep. So, we have no way of knowing what sheep are like when there is no shepherd. First off, they are easily confused if they can't find the shepherd. They scatter, they do not form one group, they are frightened, unsure. Sheep will eat all most anything and they get into everything. They follow anything that makes noise or any shiny thing that attracts them. They are easy prey for any predator because they like to
follow whatever leads them. They are one of the dumbest farm animals, which gets them into all kinds of trouble and danger. They have such a bond with their shepherd, that if He is gone for long the sheep can become sick and even die.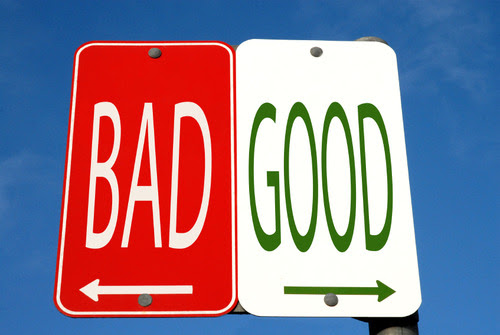 Are You Following the Good Shepherd?
Jesus sees us behaving the same way. We are confused and are scared easily. We don't form a single group. We are easily distracted, behave foolishly, and can easily fall prey to sinful behaviors and evil influences.
Jesus understood that good and caring shepherds have been gone from Israel for too long. The sheep, His people Israel, are sick in their sin; unhealthy spiritually because of their immorality so much so some have become so sick in their evil behavior they are in danger of a spiritual death and are incapable of a good moral act. Christ, is the Chief Shepherd, and all who follow Him have life. When Christ, the Good Shepherd, is near, the sheep grow in holiness and develop in the virtues. They become healthy and holy. They bear much fruit. They love in word and deed. They worship in Spirit and in Truth.
Pope Francis, has a wonderful observation about our culture, in his new encyclical, Laudato Si, ("C") "Nature is filled with words of love," he said, "but how can we listen to them amid constant noise, interminable and nerve-wracking distractions, or the cult of appearance? Many people today sense a profound imbalance which drives them to frenetic activity and makes them feel busy, in a constant hurry which in turn leads them to ride rough-shod over everything around them"(p164/#224) be it morality or ethics, the environment, or other people. All who are members of Christ's flock are to be like minded so we, like Christ, do not offer false philosophies (like relativism, individualism and materialism) as means to solve our world's problems; or offer
different lifestyle (like living together outside of marriage, or same sex unions) to indulge our depraved human passions.
His Church is not a Democracy
We offer nothing that is contrary to our Lord or His teachings because we realize that Christ's flock, His Church is not a democracy. The Good Shepherd is our monarch, our King, our Lord only His opinions, His behaviors, His teachings, His virtues matter to us. Therefore, Pope Francis, as a Good Shepherd too, directs us to "continue to wonder about the purpose and meaning of everything" (p85/#113). Christ's Church, passed down to us from the Apostles, followed the Divine Shepherd where He leads which is away from things that can harm us. "We, [the church]," says Pope Francis, "were not faithful to the treasures of wisdom which we have been called to protect and preserve"(p147/#200). We are so busy that we sometimes don't fully think or understand – what we are doing is harmful, or immoral, or wrong. We just do, because we want to, without ever thinking of the consequences to ourselves or others, or the world around us.
This is how and why we are like sheep because we have rejected Christ and His ways of doing things. We use secular and cultural forms of knowledge to guide our lives instead of the bible –
or the teachings of the Church found in the Catechism. And in that, we prove to be much more "neo-pagans" than Roman Catholic. This "neo-pagan" cultural belief system no matter how conscious or unconscious leads us down the road to reject any and all objective truths about God, ourselves, our world, and our place in it.
The Church Needs to Get With the Times?
Pope Francis continued to explain this in his encyclical, "when we excluded God from our lives or replace Him with our own ego, [we then] think that our subjective feeling can define what is right or what is wrong." Truly, the problem in our thinking arises when we think the Church, with all its moral laws is too controlling, backwards, or old fashion, and the Church does not relate to me and my everyday situation or my particular circumstances. The Church needs to get with the times, and adapt to the new ways of thinking.
G.K. Chesterton observed the truth of the matter when he wrote, "the Christian ideal has not been tried and found wanting, (but that the Christian ideal) has been found difficult; and left untried."
The really sad thing is, we Catholics go through life wondering what it would be like to be a Saint. We question, is it truly possible to become God's holy sons and daughters in a way that is defined by His closest friends? This kind of a "grace filled life" is open to us but we have to choose it.
A Decision Must be Made
We have to make a definitive decision. We have to follow the Good Shepherd and His Vicar on earth, and admit to ourselves that we don't know the way, and we have lied to ourselves for so long, we have become blind to the truth and its consequences. We have to admit that mortal and deadly sins exist and we are capable of committing them because of our inability to control ourselves. We have to admit that following after our own emotions and appetites has in the end made us more tired, and more hungry, and less joyful.
"These feelings of instability and uncertainty" said Pope Francis, while quoting St. Pope John Paul II, become, "a seed for collective selfishness." Pope Francis explained, "when people become self-centered and self-enclosed, their greed increases. The emptier a person's heart is, the more he or she needs things to buy, own and consume." This unchecked greed becomes an "addiction" or as Pope Francis observes, an obsession. "Obsession with a consumerist lifestyle, above all when few people are capable of maintaining it, can only lead to violence and mutual destruction," because we have forgotten the simple truth that only God can fill the empty void and restlessness that is within us. Material objects, "things", cannot replace or fulfill our relationship with God or the
others around us (p150/#204).
Haven't we grown tired of living in a way that does not fulfill us, or bring us lasting happiness, or make us better people? Aren't we tired of the guilt and the shame, being confused and afraid of what's next? Blessed Pier Giorgio Frassati, prophetically stated in the 1920's, "modern society is sinking into the sufferings caused by human passions and is moving away from every ideal of love and peace. As Catholics, we must bring that breath of goodness which can only come from faith in Christ."
This means we have to choose Christ, because He is our Shepherd . . . we have to choose to have faith in Him, to trust Him and His ways, to love Him more than we fear of the world, follow Him more than the shiny material objects that capture and bind us in our hearts and souls. Pope Francis offers us some guidance, "we must regain the conviction that we need one another, that we
have a shared responsibility for others and the world, and that being good and decent are worth it." Therefore, He forcefully warns the world, "We have had enough of immorality and the mockery of ethics, goodness, faith and honesty" (p151/#205).
Christ Jesus, Our Lord, knows what is best for us. He created us and has given us good shepherds to help us on our way to finding His truth and His life. For in God alone, do our human desire and needs find completion. For we must imitate our shepherd Jesus Christ in all things until He is fully and perfectly formed in us. This is why, Pope Francis in his latest encyclical, has the courage to say, "Yet all is not lost. Human beings, while capable of the worst, are capable of rising above themselves, choosing again what is good, and making a new start, despite their mental and social conditioning. We are able to take an honest look at ourselves, to acknowledge our deep dissatisfaction, and to embark on a new path to authentic freedom. No system can completely suppress our openness to what is good, true, and beautiful, or our God-given ability to respond to His grace at work deep in our hearts" (ibid).
This is why I have always advocated for Perpetual Eucharistic Adoration and even the construction of an Eucharistic Adoration Chapel at my previous parish . . . dedicated to Blessed Pier Giorgio Frassati. Because after 51 years of being a Catholic, 11 years of Catholic higher education and 9 years of priesthood, I have come to know, like Giorgio, and Pope Francis, as well as a whole host of other Saints, that the only thing that can truly help us (as individuals; as a parish; as well as citizens in this country) to truly grow deeper in our faith, the moral virtues, and Christian holiness (is and has always been) the daily reception of His Body, Blood, Soul, and Divinity in Holy Communion and Adoration of His Lasting presence, with us in this, the Sacrament of His Love.
As Pope Francis explained, "The Eucharist is the overflowing core of love and of inexhaustible life, an act of cosmic love" (p171/#236). Something we are called to be a part of…for Christ, our Good Shepherd, is present is this wonderful Sacrament, calling to us, searching for us, longing for us to accompany Him. For only God suffices. Only God loves us right through . . . and therefore, He is the only way, the only truth, that leads us, His sheep, to everlasting life.