J.M.J.
July 14, 2015
St. Kateri Tekakwitha
Dear Family of Mary!
"...Firm faith will give you joy and happiness on earth and in the end the encounter with my Son. This is his desire. Therefore, live him, live love, live the light that always illuminates you in the Eucharist...." (July 2, 2015)
Our Lady's tender love moves her to desire our firm faith. Such faith must be very important if her motherly love chooses this gift as her deep desire for us. She tells us that firm faith will make us extremely happy on earth.
We might ask ourselves if a firm faith is the first thing to come to mind when we think about happiness. What do we think will make us happy? It is an important question. What do we imagine will bring us happiness on this earth: enough money, physical health, intelligence, a good job, a perfect marriage, the right vocation, the answers to all problems, peace in our families, good friends, etc? These are not bad things. But do they give us joy and happiness on earth?
Our Lady says it is firm faith that will give us joy and happiness on earth. This must mean that we have total trust in God in everything, even when we do not have enough money, our health wanes, we are not hugely intelligent, we lose our job, our marriage is rocky, we flounder in our vocation, we don't have the answers to our problems, our family is at war, we feel lonely, and on and on. The key to happiness on earth is not necessarily having it "good" on earth, it is instead having God on earth. Our faith opens up our lives to God, to be present, to guide, to bless, to heal, and to comfort us in all our distress. Our faith makes us aware of God's action in our lives, imperfect as things may be. This faith leads to real joy on earth.
This firm faith will lead us to the final great encounter with Jesus, when we are swept away by His Mercy, and brought into the fire of His Heart for all eternity. Such a final destination is the joy of this life.
And so Our Lady tells us how to live this faith on earth. "Therefore, live him, live love, live the light that always illuminates you in the Eucharist." If we love Jesus all day, constantly, eucharistically, we will have firm faith, and we will be happy. I for one, want to be happy.
St. Faustina wrote about this Eucharistic happiness in her diary:
To stay at Your feet, O hidden God,
Is the delight and paradise of my soul.
Here, You give me to know You, O incomprehensible One,
And You speak to me sweetly: Give Me, give Me your heart.
Silent conversation, alone with You,
Is to experience what heavenly beings enjoy,
And to say to God, "I will, I will give You my heart, O Lord,"
While You, O great and incomprehensible One, accept it graciously.
Love and sweetness are my soul's life,
And Your unceasing presence in my soul.
I live on earth in constant rapture,
And like a Seraph I repeat, "Hosanna!"
O You Who are hidden, body, soul and divinity,
Under the fragile form of bread,
You are my life from Whom springs an abundance of graces;
And, for me, You surpass the delights of heaven.
When you unite Yourself with me in Communion, O God,
I then feel my unspeakable greatness,
A greatness which flows from You, O Lord, I humbly confess,
And despite my misery, with Your help, I can become a saint. (Diary 1718)
Despite our misery, Jesus is our help, and with such help we will all become saints! This is Our Lady's deepest desire for us, and Jesus' as well.
In Jesus, Mary and Joseph!
Cathy Nolan
©Mary TV 2015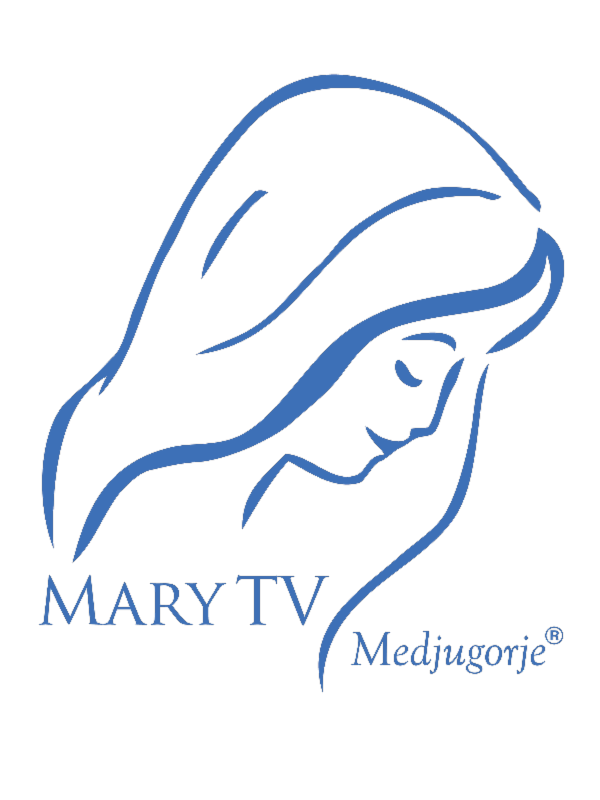 "Medjugorje is the spiritual center of the world."
Saint John Paul II
Be connected!
www.marytv.tv