J.M.J.
July 13, 2015
St. Henry
Dear Family of Mary!
"Looking at you with tenderness, I feel immeasurable love which strengthens me in my desire to bring you to a firm faith ...." (July 2, 2015)
Our Lady's love for us is the power behind her actions. She looks at us with tenderness. Here are several synonyms for "tenderness" : gentleness and kindness, kindheartedness, compassion, care, concern, sympathy, humanity, warmth, motherliness, benevolence and generosity. Such a look communicates tremendous security for us. Our Lady has our very best interest in mind. She really cares about us.
Our Lady's tenderness towards us comes from her motherly heart. She looks at us as her children. She sees in us the powerless, needy and dependent children that we really are. In our weakness and dependency, she feels love for us. She loves each one of us with all the love of her motherly heart. Indeed she has told us in many ways how much she loves us:
Sunday, February 26, 1984
"Pray and fast! Know that I love you. I hold all of you on my knees."
This message really touches me. She tells us that she holds us like her little ones, on her knees, as a mother holds her baby. I believe that in Hebrew the word for knee is similar to the word for blessing. When Jacob took Joseph's two boys to bless them, he held them on his knees. (See Gen. 49) Our Lady takes us to bless us, placing us on her knees! We are adopted into her family, through Jesus!
August 21, 1986 "Dear children! I thank you for the love which you are showing me. You know, dear children, that I love you immeasurably and daily I pray the Lord to help you to understand the love which I am showing you. Therefore, you, dear children, pray, pray, pray!"
Our Lady loves us so much that we cannot comprehend it without prayer. Her love is beyond our human understanding. How blessed we are to be loved in this supernatural way!
November 27, 1986 "Dear children! Again today I call you to consecrate your life to me with love, so I am able to guide you with love. I love you, dear children, with a special love and I desire to bring you all to Heaven unto God. I want you to realize that this life lasts briefly compared to the one in Heaven. Therefore, dear children, decide again today for God. Only that way will I be able to show how much you are dear to me and how much I desire all to be saved and to be with me in Heaven. Thank you for having responded to my call."



Our Lady's love is a special love. It is a love that desires that we join her in heaven. It is a love that will not stop until we are with her. It is a strong love that sees beyond the immediate to the eternal. This is a love that is focused on the deepest reality, that of life with God. She wants to love us into heaven!


June 25, 2013 "Dear children! With joy in the heart I love you all and call you to draw closer to my Immaculate Heart so I can draw you still closer to my Son Jesus, and that He can give you His peace and love, which are nourishment for each one of you. Open yourselves, little children, to prayer - open yourselves to my love. I am your mother and cannot leave you alone in wandering and sin. You are called, little children, to be my children, my beloved children, so I can present you all to my Son. Thank you for having responded to my call."
Our Lady is our mother and she cannot leave us alone! This is the greatest thing! She will not leave us alone. Her love drives her to continue to speak to us, call us, follow us in our choices and our failures, and intercede for us in all situations. She is not about to let us be lost. This is the tender love that a mother has for her child. That tender love is driving Our Lady to watch over us continually.
This is only a small sampling of the many times Our Lady has told us she loves us. Indeed her messages to us are love letters, sent to us over 34 years! She is a tireless mother who will not stop expressing her love to us, no matter how we wander.
But Our Lady tells us that it is this tenderness, this love, which moves her to build up our faith. She knows that without a firm faith we will be vulnerable to the attacks of the enemy in our day. We are accosted on every side by lies, temptations, fears, and traps. Without a firm faith, we will succumb. Her motherly love impels her to build up our faith now, when we need it so much. A firm faith will protect us.
Like little ones who look to their mothers for everything, let us look to Mary for our faith. She will teach us the truth about God and show us the way to the Rock on which we can stand, Jesus her Son!!
In Jesus, Mary and Joseph!
Cathy Nolan
©Mary TV 2015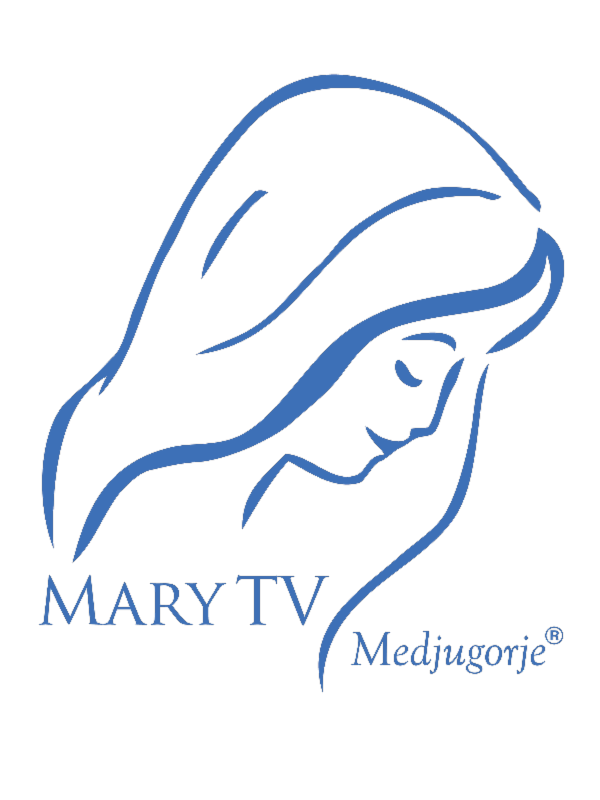 "Medjugorje is the spiritual center of the world."
Saint John Paul II
Be connected!
www.marytv.tv