(c)Mary TV 2013
Go to Confession and decide for holiness.
J.M.J
This is Day 2 of our Novena for the grace of a good Confession! This novena is inspired by Olga who had the idea and Our Lady's March 25, 2014 message:
"Dear children! I am calling you anew: begin the battle against sin as in the first days, go to confession and decide for holiness. The love of God will begin to flow through you into the world, peace will begin to rule in your hearts and God's blessing will fill you. I am with you and intercede for all of you before my Son Jesus. Thank you for having responded to my call."
I have received many encouraging emails about this novena! We are all excited I think!!
I will call to mind the Passion of Jesus at each confession, to arouse my heart to contrition. Insofar as possible, with the grace of God, I will always practice perfect contrition. I will devote more time to this contrition. Before I approach the confessional, I shall first enter the open and most merciful Heart of the Savior. When I leave the confessional, I shall rouse in my soul great gratitude to the Holy Trinity for this wonderful and inconceivable miracle of mercy that is wrought in my soul. And the more miserable my soul is, the more I feel the ocean of God's mercy engulfing me and giving me strength and great power. [225 - St. Faustina's Diary]
[During confession] I saw Jesus Crucified and He said to me, It is in My Passion that you must seek light and strength. After the confession, I meditated on Jesus' terrible Passion, and I understood that what I was suffering was nothing compared to the Savior's Passion, and that even the smallest imperfection was the cause of this terrible suffering. Then my soul was filled with very great contrition, and only then I sensed that I was in the sea of the unfathomable mercy of God. Oh, how few words I have to express what I am experiencing! I feel I am like a drop of dew engulfed in the depths of the bottomless ocean of divine mercy. [654 St. Faustina's Diary]
Fr. Alfred Wilson writes about contrition:
Contrition is sorrow for sin because we have offended God's infinite goodness.
It is especially important that our attempts to excite contrition should be God-centered. This is where many fail. Contrition will be proportioned to our love of God; Therefore, we should study the lovableness of God more than sin. Sorrow always depends on love. Love is the quicksilver which makes the barometer of interest go up or down. If, for example, you do not love Mr. Pugsnap-Browne, you are not much concerned what happens to him. If you loved him, you would follow his fortunes with intense concern. A young man in love with his fiancée is tormented by the least offense against her, because no offense is trivial to intense and sincere love. Whoever loves God intensely cannot be indifferent to sin. Seek therefore, for contrition in the study of the lovableness of God...(From "Pardon and Peace." Fr. Alfred Wilson, C.P.)
Our Lady gave taught us about contrition in this message:
"Dear children! Open your heart to God's mercy in this Lenten time. The heavenly Father desires to deliver each of you from the slavery of sin. Therefore, little children, make good use of this time and through meeting with God in confession, leave sin and decide for holiness. Do this out of love for Jesus, who redeemed you all with his blood, that you may be happy and in peace. Do not forget, little children: your freedom is your weakness, therefore follow my messages with seriousness. Thank you for having responded to my call." (February 25, 2007)
Let us pray:
Dear Lord Jesus, we ask you give us a true understanding of the necessity and grandeur of the Sacrament of Reconciliation. Help us to recognize you in the confessional, waiting for us, waiting to forgive us and embrace us with your love and mercy. We need forgiveness. Help us to find our way into your arms.
St. Isidore, pray for us.
St. Faustina Kowalska, pray for us
St. Augustine, pray for us.
St. Padre Pio, pray for us.
Blessed John Paul II, pray for us.
St. Therese of Lisieux, pray for us.
St. Leopold Mandic, pray for us.
St. John Vianney, pray for us.
Our Lady, Queen of Peace, pray for us.
In Jesus' name we pray, amen.
In Jesus, Mary and Joseph,
Cathy Nolan
©Mary TV 2014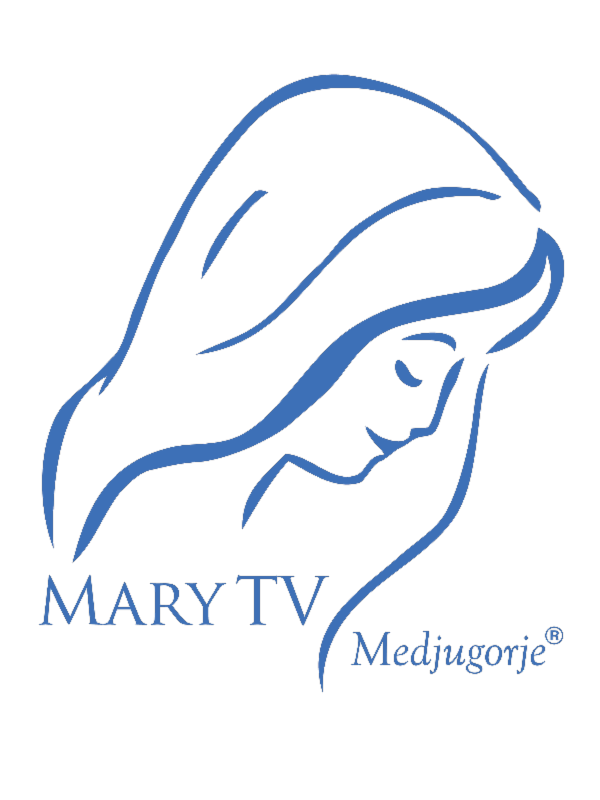 "Medjugorje is the spiritual center of the world!"
Blessed John Paul II
Be connected!