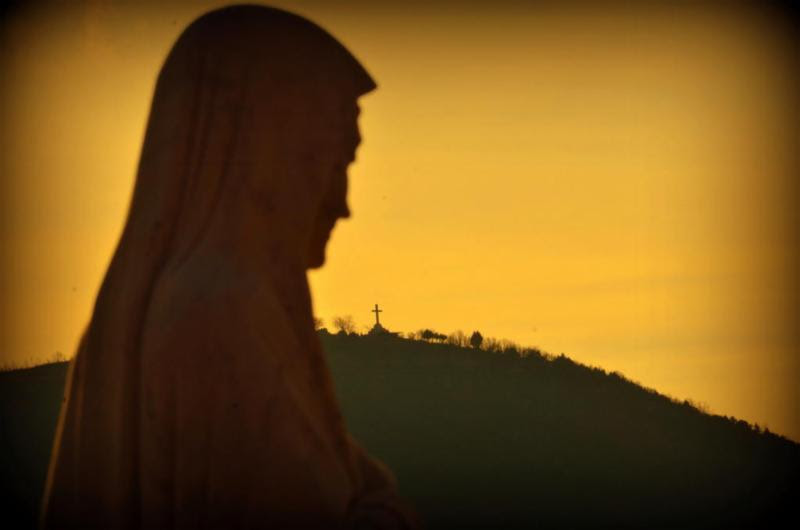 (c)Mary TV 2014
J.M.J
Ash Wednesday
Dear Family of Mary!
Today, Holy Mother Church calls out to us with these words from Joel:
Reading 1 - Joel 2: 12-18
Even now, says the LORD,
return to me with your whole heart,
with fasting, and weeping, and mourning;
Rend your hearts, not your garments,
and return to the LORD, your God.
For gracious and merciful is he,
slow to anger, rich in kindness,
and relenting in punishment.
Perhaps he will again relent
and leave behind him a blessing,
Offerings and libations
for the LORD, your God.
Blow the trumpet in Zion!
proclaim a fast,
call an assembly;
Gather the people,
notify the congregation;
Assemble the elders,
gather the children
and the infants at the breast;
Let the bridegroom quit his room
and the bride her chamber.
Between the porch and the altar
let the priests, the ministers of the LORD, weep,
And say, "Spare, O LORD, your people,
and make not your heritage a reproach,
with the nations ruling over them!
Why should they say among the peoples,
'Where is their God?'"
Then the LORD was stirred to concern for his land
and took pity on his people.
With these beautiful words, we are called to enter into Lent. God wants us to draw close to Him. He does not want us to turn away from Him in fear, but to look to Him with honesty and truth, knowing we have sinned, but knowing even more deeply that He has forgiven us and wants us to come near. This is the essence of Lent.
Our Lady has encouraged us to draw near to the Father in so many messages. Even the most recent message of March 2, 2014 is an invitation to turn towards the Father.
Dear Children, I am coming to you as a mother and I desire that in me, as in a mother, you may find your abode, consolation and rest. Therefore, my children, apostles of my love, pray. Pray with humble devotion, obedience and complete trust in the Heavenly Father. Trust as I have trusted when it was said to me that I will bring the blessing of the promise. May out of your hearts, from your lips, always come forth: 'May Your will be done!'. Therefore, trust and pray so that I can intercede for you before the Lord, for Him to give you the heavenly blessing and fill you with the Holy Spirit. Then you will be able to help all those who do not know the Lord - you, apostles of my love, will help them to call Him 'Father' with complete trust. Pray for your shepherds and place your trust in their blessed hands. Thank you. (

March 2, 2014)
And she has given us some fundamental "main" messages that will help us to do just that. Here is a list that Ivan gave in a talk in Kalamazoo, Michigan in January, 2012:
"What are those things to which our mother is calling us? What are those most important messages by which Our Lady is leading us? You know that throughout these 30 years Our Lady has given us very many messages. But if we were to focus just on the most important messages, I would like to emphasize these messages by which Our Lady is guiding us:
These are the most important messages through which Our Lady is guiding us." (Ivan Dragicevic, Kalamazoo, Michigan, January 31, 2012)
Indeed this list is a great source of ideas for Lenten practices that will move us closer to the Father in truth and repentance. I have always felt the Our Lady's program in Medjugorje is Lenten. She has been calling us to a radical turning towards God that can only happen with a turning away from our selfish, self-centered lives.
So, with the beginning of Lent, may we grasp our Mother's hand and follow her on the journey towards Easter. She will lead us to Jesus, her Son, and He will open the way to the Father, giving us the strength of His Love, the Holy Spirit.
Even now, says the LORD,
return to me with your whole heart,
with fasting, and weeping, and mourning;
Rend your hearts, not your garments,
and return to the LORD, your God.
In Jesus, Mary and Joseph!
Cathy Nolan
©Mary TV 2014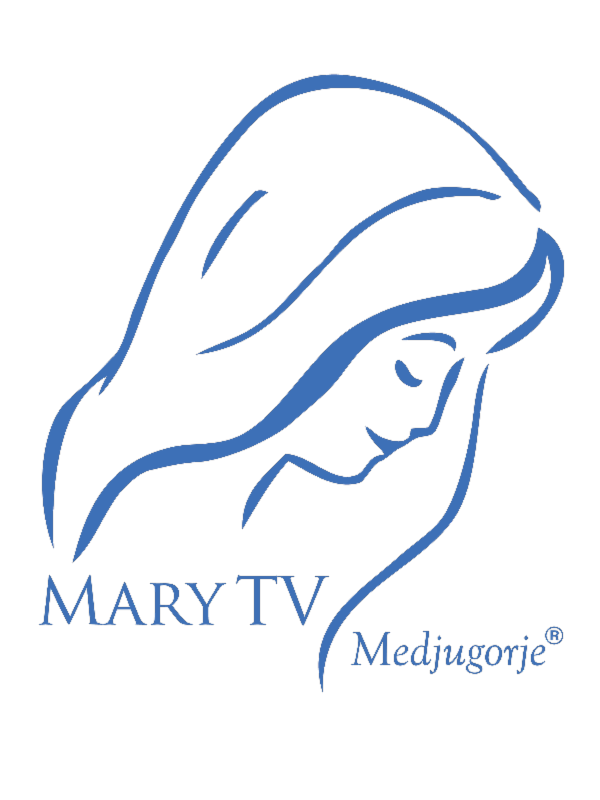 "
Medjugorje is the spiritual center of the world!"
Blessed John Paul II -
Be connected!