(c)Mary TV 2014
J.M.J
Dear Family of Mary!
"Dear children! I call you to, with complete trust and joy; bless the name of the Lord and, day by day, to give Him thanks from the heart for His great love. My Son, through that love which He showed by the Cross, gave you the possibility to be forgiven for everything; so that you do not have to be ashamed or to hide, and out of fear not to open the door of your heart to my Son. To the contrary, my children, reconcile with the Heavenly Father so that you may be able to come to love yourselves as my Son loves you. When you come to love yourselves, you will also love others; in them you will see my Son and recognize the greatness of His love. Live in faith! Through me, my Son is preparing you for the works which He desires to do through you - works through which He desires to be glorified. Give Him thanks. Especially thank Him for the shepherds - for your intercessors in the reconciliation with the Heavenly Father. I am thanking you, my children. Thank you." (March 18, 2013)
Today is Mirjana's Birthday! Let's pray for her with gratitude! She has been a faithful witness to Our Lady and her messages for almost 33 years! She has given her life to witness Our Lady's presence! What a gift she has given.
Thank you to everyone who has responded to my last email about confession and loving ourselves. Wow, it was a great explosion!! I guess this is an important topic. Here are three responses to share with you:
Thank you Cathy for this reflection and your honesty. It must have taken a lot of courage to write for people all over the world to read. The subject is something I have been struggling with for some time. I haven't been to confession for over six months so your words will hopefully give me the courage to go more often and to find the words to say. C.
I want to thank you VERY much for what you wrote today. As I live opposite a cathedral I am going to try and go once a week to confession. You are so right, if you leave it a month you have forgotten so much. It was beautiful what you wrote. F.
Thank-you so much for your inspiring life changing input about Our Lady's Message a year ago and your profound transformation about the meaning of Confession in your own life! I whole-heartedly agree and now finally understand why I never felt forgiven but always ashamed. I have been going to Confession (trying to) on First Saturdays. But this Lent, something happened in my soul that breathed life back into it and I am finally feeling and giving love in a way I never dreamed possible. Things have changed for me with my children, husband and even very young grand-children. I have also truly been able to forgive those in my past who have wounded me, but never apologized to me. R.
Thank you to all of you who responded. I am grateful for your witnesses and wisdom! I suspect many of us put off going to confession because it is uncomfortable. But it is a real Sacrament, one with so many graces attached. If we knew how much grace we could receive through confession I think we would be first in line every

Saturday

!!
Let me share something Fr. Alfred Wilson wrote about the benefits of frequent devotional Confession. (His book, Pardon and Peace, is out of print. But he really blows away all the misconceptions about Confession and clears the way for us to receive the graces in that wonderful Sacrament.)
Tonic Sacrament
We know from experience the beneficial "Tonic" effect of devotional Confession, which has an effect on the soul similar to that of a hot bath on the body. It renews our vigor and enables us to keep spiritually fit. It is sun-ray treatment for the soul.
If we neglect frequent Confession our spiritual life soon begins to languish and decline. Bad habits gain renewed strength, temptations are harder to conquer, spiritual truths seem unreal, and we lose our sense of contact with the Master. Quite rightly we make a great point of keeping physically fit; it is infinitely more important that we should be spiritually fit. Spiritual fitness is as essential for spiritual health as physical fitness is for physical health. If we keep in training spiritually, we shall be able to take in our stride obstacles which prove insurmountable to the spiritually flabby. If you have not already done so, join the "keep-fit" movement of frequent devotional Confession.
For brevity's sake, I can do no more than give a list of some of the reasons why devotional Confession has such a beneficial tonic effect on the soul. Each point deserves attentive consideration.
1. It deletes sin. The Sacrament has special efficacy for this.
2. It remits the temporal punishments due to sin, and does this more effectively than ordinary acts of virtue because of Sacramental efficiency.
3. It heals the soul from the evil effects of sin.
4. It has an incomparable power of restoring peace of soul. Making a clean breast of things gives us the maximum relief of mind and powerfully restores our resolution.
5. It gains us a right to actual graces for futures combats and supernaturally strengthens our purpose of amendment.
6. It is a powerful moral and educational force, which fosters self-knowledge and self-control, gives insight into human nature, and makes us more sympathetic and understanding and therefore more helpful to our fellow-men.
7. Confession to a fellow-man helps to knock the conceit out of us and nullifies a grave danger to personality and salvation.
8. It enables us to get useful advice and sure guidance.
9. It increases sanctifying grace and the fervor of charity.
These reasons have been summed up admirably by Pope Pius XII in his encyclical on The Mystical Body of Christ. "To hasten daily progress along the path of virtue, we wish the pious practice of frequent confession to be earnestly advocated. Not without the inspiration of the Holy Spirit was this practice introduced into the Church. By it genuine self-knowledge is increased, Christian humility grows, bad habits are corrected, spiritual neglect and tepidity are countered, the conscience is purified, the will strengthened, a salutary self-control is attained and grace is increased in virtue of the Sacrament itself." (Fr. Alfred Wilson, C.P. "Pardon and Peace." Chap III.)
Well, that list is argument enough! And my experience bears it out. After over a year of weekly confessions, I find myself stronger spiritually, more simple in my approach to God, and more "fit" than ever! Thanks for all the great responses! Let's pray for one another to move ahead with confession, and may we learn to love ourselves as Jesus loves us!
In Jesus, Mary and Joseph!
Cathy Nolan
© Mary TV 2014
PS. Don't forget the Yearly Apparition to Mirjana,

March 18, 2014 at 1:30 pm

Medjugorje time (

8:30 AM

Eastern Daylight Time) Today!!!! At www.marytv.tv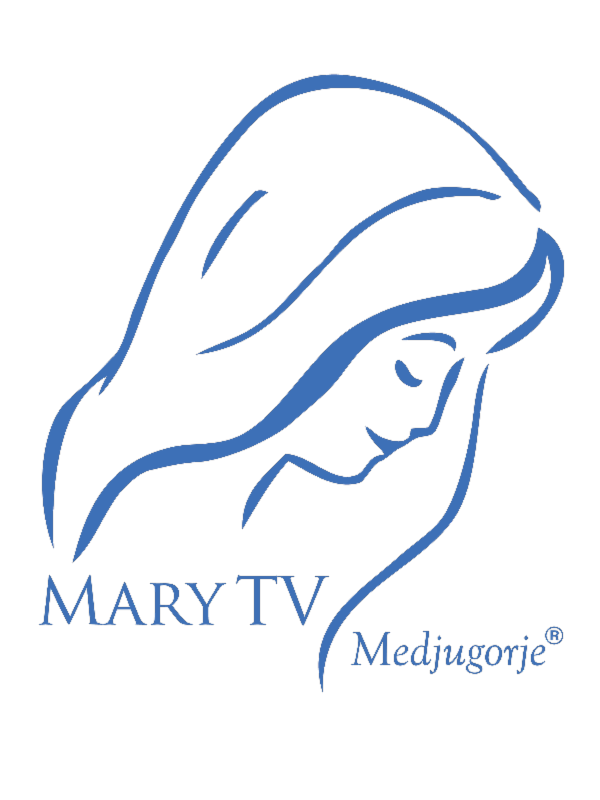 "
Medjugorje is the spiritual center of the world!"
Blessed John Paul II -
Be connected!