(c)Mary TV 2014
Go to Confession and decide for holiness.
J.M.J
Dear Family of Mary!
Day 5 of our Novena to St. Isidore and St. Faustina for the grace to understand and love Confession!
From Saint Faustina:
Humility
Second word - humility. A soul does not benefit as it should from the sacrament of confession if it is not humble. Pride keeps it in darkness. The soul neither knows how, nor is it willing, to probe with precision the depths of its own misery. It puts on a mask and avoids everything that might bring it recovery. [113]
Concerning Holy Confession. We should derive two kinds of profit from Holy Confession:
1. We come to confession to be healed;
2. We come to be educated - like a small child, our soul has constant need of education.
O my Jesus, I understand these words to their very depths, and I know from my own experience that, on its own strength, the soul will not go far; it will exert itself greatly and will do nothing for the glory of God; it will err continually, because our mind is darkened and does not know how to discern its own affairs. [377]
Satan wants just this: to have the person who is aspiring for sanctity direct himself because then, without doubt, he will never attain it. [938].
Our Lady speaks:
"Dear children! In the great love of God, I come to you today to lead you on the way of humility and meekness. The first station on that way, my children, is confession. Reject your arrogance and kneel down before my Son. Comprehend, my children, that you have nothing and you can do nothing. The only thing that you have and that you possess is sin. Be cleansed and accept meekness and humility. My Son could have won with strength, but He chose meekness, humility and love. Follow my Son and give me your hands so that, together, we may climb the mountain* and win. Thank you." (July 2, 2007)
Fr. Wilson writes:
Pride
Has my spirituality been merely a quest for personal excellence?
Am I seeking a reputation for humility rather than the reality of humility?
Have I failed to take leadership or strong action for fear of being thought proud or ambitious? In other words, do I prefer to be proud rather than to be thought proud?
Have I fished for praise with the bait of false modesty?
Have I refused responsibility for fear that prominence might reveal my limitations?
Are the main causes of my joys and sorrows the gratification or frustration of vanity?
When anyone is praised, is my first impulse always to belittle; in other words, do I suffer from jealousy based on pride?
Have I boasted of my achievements, wealth, et cetera? Dressed ostentatiously?
Have I been too proud to accept well-merited correction, even from my confessor/ When I have been corrected have I sulked and adopted the pose of the misunderstood injured- innocent? Have I dispensed myself from heeding a correction by presuming that my superior or confessor was merely depressed or liverish and that he will get over it?
Is my neighbor a darling when he agrees with me, and a pig-headed egoist when he doesn't?
Am I something of a "private pontiff"?
(Fr. Alfred Wilson. "Pardon and Peace.")
Again, the remedy for this lamentable frame of mind is to love God more than we love ourselves. It is to take the unholy trinity of "Me, Myself and I" out of the center and put God in the center of our lives. Humility is loving God to distraction and seeing ourselves in the light of day, with all our limitations and weaknesses, existing only and always because of God's love for us.
Let us pray:
Dear Lord Jesus, we ask you to give us a true understanding of the necessity and grandeur of the Sacrament of Reconciliation. Help us to recognize you in the confessional, waiting for us, waiting to forgive us and embrace us with your love and mercy. We need forgiveness. Help us to find our way into your arms.
St. Isidore, pray for us.
St. Faustina Kowalska, pray for us
St. Augustine, pray for us.
St. Padre Pio, pray for us.
Blessed John Paul II, pray for us.
St. Therese of Lisieux, pray for us.
St. Leopold Mandic, pray for us.
St. John Vianney, pray for us.
Father Slavko Barbaric
Our Lady, Queen of Peace, pray for us.
In Jesus' name we pray, amen.
In Jesus, Mary and Joseph!
Cathy Nolan
© Mary TV 2014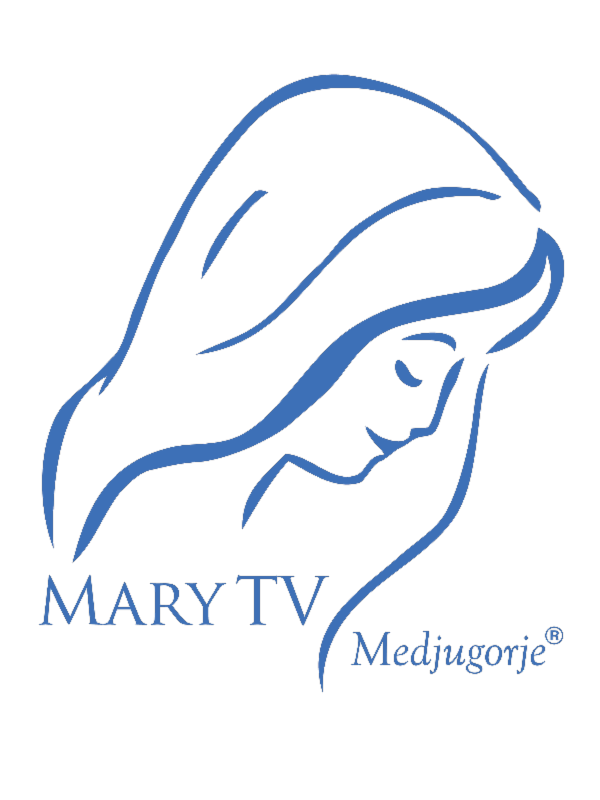 "Medjugorje is the spiritual center of the world."
Blessed John Paul II
Be connected!
www.marytv.tv