(c) Mary TV 2014
J.M.J
St. Kateri Tekakwitha
Dear Family of Mary!
"Dear children, I, the mother of all of you gathered here and the mother of the entire world, am blessing you with a motherly blessing and call you to set out on the way of humility. That way leads to the coming to know the love of my Son. My Son is almighty, He is in everything. If you, my children, do not become cognizant of this, then darkness/blindness rule in your soul. Only humility can heal you. My children, I always lived humbly, courageously and in hope. I knew, I became cognizant that God is in us and we are in God. I am asking the same of you. I desire for all of you to be with me in eternity, because you are a part of me. I will help you on your way. My love will envelop you like a mantle and make of you apostles of my light - of God's light. With the love that comes forth from humility you will bring light to where darkness/blindness rule. You will be bringing my Son who is the light of the world. I

am always alongside your shepherds and I pray

that they may always be an example of humility for you. Thank you." (July 2, 2014)
"With the love that comes forth from humility you will bring light to where darkness/blindness rule."
I must admit this statement makes me think. How does love come forth from humility? What is the connection?
If we understand humility properly, it may help. Humility is not thinking badly of ourselves or comparing ourselves with others and finding ourselves wanting. This misunderstanding of humility will make us defensive, envious, jealous, depressed and difficult. This is not humility, but humiliation (self-imposed and dangerous).
Humility is instead thinking honestly of ourselves, the good and the bad, and comparing ourselves only with God. When we think of ourselves in reference to our Creator, we can only come to the realization that we are totally dependent upon Him, and totally loved by Him at the same time. When we place our self-awareness alongside our awareness of God, then we encounter true humility. We are children of an all-powerful and all-loving God, and our only logical response to Him in trust and fidelity.
Armed with such humility, we can turn to our fellow men and in peace accept them as the same dependent and needy people as ourselves. And in that framework, we can love them with the love we have been given. We can give them room to "be" when they are in our presence. We can allow them to be who they are, without wishing to control or interfere with them, and also offer our love and support to them, knowing that God loves them through us, even in the smallest gesture of kindness.
Such generous, unpretentious love is truly light for those who receive it. It is a free gift, given in peace and with no strings attached. Such gifts shine with God's light. This is what Jesus did for each of us in His Incarnation, Death, and Resurrection. Jesus gave us, freely, eternal life. Each selfless gift we give reflects the light of Jesus' gift on the Cross. Only the truly humble can give such a gift, no strings attached.
I don't know if I am making any sense. Carole Houselander said something similar in her book, "The Little Way of the Infant Jesus." [Sophia Press, 1995] She wrote:
Simplicity means not being complicated, not being double in any way, not deluding oneself or anyone else. The first exercise in simplicity is to accept oneself as one is. There are two tremendous results of this; one is humility; the other is that it enables other people to accept us as we are, and in this there is real charity...

.

The individual who is simple, who accepts himself as he is, makes only a minimum demand

on

others in their relations with him. His simplicity not only endows his own personality with unique beauty; it is also an act of real love. This is an example of the truth that whatever sanctifies our own soul at the same time benefits everyone who comes into our life. (p. 93, 95)
This is what I was getting at. To be simple I believe is to be truly humble. And when we are humble, we allow others to be themselves, and thus enable love to pass between us. This is a simple idea, but then I believe that God is simple too! If we always live in God's presence, aware of Him always, we will be truly humble, and then we will be able to love others, since we are all in the same boat of humility!!
Well, that is what I wanted to say today.
In Jesus, Mary and Joseph!
PS. Tonight Mary TV will air another "Fruit of Medjugorje"! Our testimony is from Colleen Willard, who was miraculously healed in Medjugorje! Colleen's whole life was set on a new course

by

that healing! Don't miss it!

8:00 pm EDT

at www.marytv.tv

!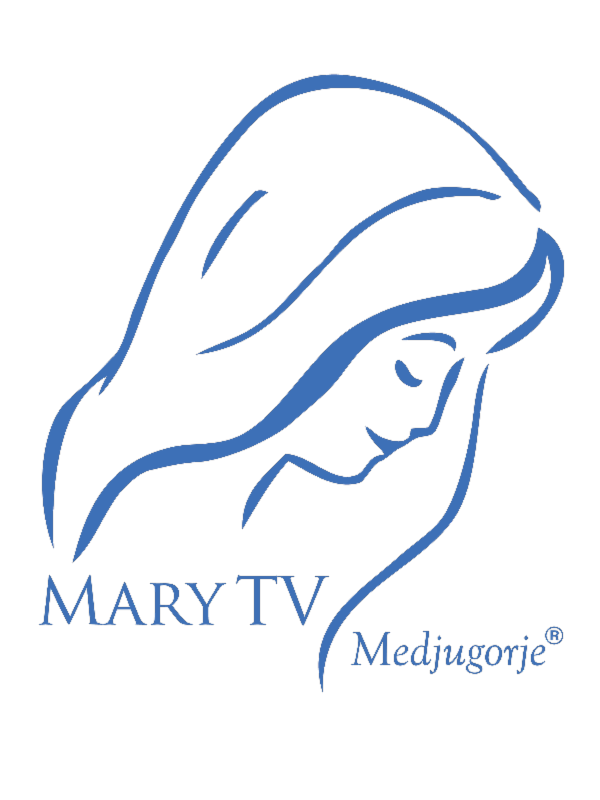 "Medjugorje is the spiritual center of the world."
Saint John Paul II
Be connected!
www.marytv.tv