Fra Filippo Lippi - Madonna of Humility (Trivulzio Madonna) - WGA13165 (Photo credit: Wikipedia)
(c) Mary TV 2014
J.M.J
July 23, 2014
St. Bridget
Dear Family of Mary!
"Dear children, I, the mother of all of you gathered here and the mother of the entire world, am blessing you with a motherly blessing and call you to set out on the way of humility. That way leads to the coming to know the love of my Son. My Son is almighty, He is in everything. If you, my children, do not become cognizant of this, then darkness/blindness rule in your soul. Only humility can heal you. My children, I always lived humbly, courageously and in hope. I knew, I became cognizant that God is in us and we are in God. I am asking the same of you. I desire for all of you to be with me in eternity, because you are a part of me. I will help you on your way. My love will envelop you like a mantle and make of you apostles of my light - of God's light. With the love that comes forth from humility you will bring light to where darkness/blindness rule. You will be bringing my Son who is the light of the world. I

am always alongside your shepherds and I pray

that they may always be an example of humility for you. Thank you." (July 2, 2014)

"With the love that comes forth from humility you will bring light to where darkness/blindness rule."
One last time, I

want

to address the theme of humility in this message. I believe it is foundational for the plan Our Lady has for all of us as her apostles. She needs humble, childlike apostles. She needs us to have our feet firmly planted on the ground.
I am reading a wonderful book by Fr. Jacques Philippe called "The Way of Trust and Love - A Retreat Guided by St. Therese of Lisieux." Fr. Philippe is an experienced spiritual director, and has invaluable advice for souls seeking God. Here is what he says about humility:
Now, very often what prevents God's grace from acting in depth in our lives, and is therefore a kind of sin, is the failure or refusal to accept ourselves as we are: our past, our mistakes, our physique, what we are on the human level, our psychological make-up, our weaknesses, and all the rest.
It isn't easy. I do a lot of listening and spiritual accompanying, and I have heard hundreds of people say, "Father, I just can't accept myself, I can't bear the way I am." Often I have even heard: "I hate myself!"
This is the opposite of humility, of spiritual childhood. Being a child means accepting ourselves as we are. We know we have plenty of limitations and imperfections, but we don't make a production of it and we don't turn it into a major problem. First, we know that God loves us as we are. He doesn't love us for our achievements and successes, but because he has chosen to adopt us, each of us, as his children, and that's that. His love is unconditional. Second, we are sure that out of our weaknesses, our limitations, and even our sins, God, in his astonishing wisdom, can draw some good. We believe in this truth experienced by St. Paul: the power of God is shown forth in human weakness. We don't get upset about our weaknesses, but accept them in all simplicity. That attitude is an extremely powerful way of attracting God's grace....
[Fr. Philippe goes on to describe St. Paul's "thorn in the flesh" which God refused to take from him, found in 2 Corinthians. This is an example of a saint having a weakness that he had to accept, no matter how it limited him. St. Paul rose above this weakness by the power of God in him.]...
There are

weaknesses God

frees us from, but others he leaves with us, precisely so that we stay small and poor, dependent on his grace, compelled to keep calling out to him all the time. Blessed weaknesses that impel us to call on God! For God hears the prayer of the poor, and comes to help them. Sometimes he heals our weaknesses, but sometimes he gives us the grace to live with them trustingly, to accept them peacefully, and accept ourselves as weak and limited.
That is real humility: to accept ourselves as we are, to love ourselves as we are. And it attracts God's grace very powerfully. (Fr. Jacques Philippe. "The Way of Trust and Love")
We are all imperfect. We all have weaknesses and failings. As Our Lady says, "Only humility can heal you." It is our acceptance of ourselves and our dependence on God and His strength that will bring wholeness to our lives. We can live holy lives, even in our weaknesses, if we cling to God with peace and trust. This is

the little

way that Our Lady wants us to follow her

upon

.
Thanks be to God for such a Mother!!
In Jesus, Mary, and Joseph!
Cathy Nolan
©Mary TV 2014
PS. "The Way of Trust and Love - A Retreat Guided by St. Therese of Lisieux" is available from Scepter Publishers. www.scepterpublishers.org or ask your local Catholic Book Store to order it for you!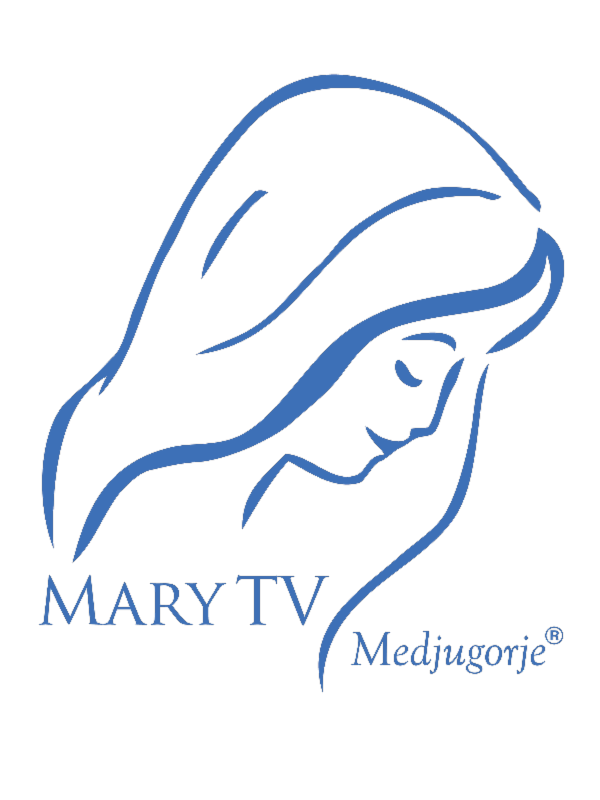 "Medjugorje is the spiritual center of the world."
Saint John Paul II
Be connected!
www.marytv.tv