J.M.J
July 9, 2014
St. Augustine Zhao Rong, Priest, and Companions, Martyrs
Dear Family of Mary!
"Dear children, I, the mother of all of you gathered here and the mother of the entire world, am blessing you with a motherly blessing and call you to set out on the way of humility. That way leads to the coming to know the love of my Son. My Son is almighty, He is in everything. If you, my children, do not become cognizant of this, then darkness/blindness rule in your soul. Only humility can heal you. My children, I always lived humbly, courageously and in hope. I knew, I became cognizant that God is in us and we are in God. I am asking the same of you. I desire for all of you to be with me in eternity, because you are a part of me. I will help you on your way. My love will envelop you like a mantle and make of you apostles of my light - of God's light. With the love that comes forth from humility you will bring light to where darkness/blindness rule. You will be bringing my Son who is the light of the world. I

am always alongside your shepherds and I pray

that they may always be an example of humility for you. Thank you." (July 2, 2014)
"I knew, I became cognizant that God is in us and we are in God. I am asking the same of you."
Here is another window into the heart and

mind

of Our Lady. God was always in Our Lady and

she in God

. She was not separated from God at any time in her life because of her Immaculate Conception. But she also learned it. She became cognizant or aware of God dwelling in her and she in God. This must have been a process that happened over time as she matured. Each day, as she prayed and listened

with

her heart to the stirrings of God's love, she became more and more aware of His presence within her. He was there at all times, guiding her, strengthening her, teaching her, delighting her with His love. This was the fruit of her constant prayer from the heart and trustful obedience to His every urging.
And also through that prayerful experience of life, Our Lady became aware the she was

in

God! She was surrounded by Him, enveloped by His presence, immersed in His power and love. This experience must have been pronounced at the Annunciation, when she conceived Jesus. Being in God was for her a reality built on experience.
But Our Lady does not want this experience to be for her alone. She wants each of us to grow in our awareness of our being in God and He in us. This is her desire. And it is possible for each of us.
Jesus taught us this wonderful mystery. Here are some of the things He said about it:
John 14:20

:

In that day you will know that I am in my Father, and you in me, and I in you.
John 15:4

:

Abide in me, and I in you. As the branch cannot bear fruit by itself, unless it abides in the vine, neither can you, unless you abide in me.
John 15: 5

:

I am the vine, you are the branches. He who abides in me, and I in him, he it is that bears much fruit, for apart from me you can do nothing.
John 15: 9-10

:

As the Father has loved me, so have I loved you; abide in my love. If you keep my commandments, you will abide in my love, just as I have kept my Father's commandments and abide in his love.
Jesus makes it clear that we must "abide" in Him. That abiding means that we make our home in Him, we choose to live "in" Him, in His will for us, in His plan for our lives, in His presence at all times through prayer. If we abide in Jesus by listening to His word and doing it, He will be able to abide in us. He will be able to make His home in our hearts, because they will be open to Him, open to His loving presence.
To abide in Jesus and to let Him abide in us, takes obedience, humility, trust, hope, courage. All the things Our Lady is trying to demonstrate to us in her life, through the Rosary point to this abiding, to

this

living in God and letting Him live in us.
There is no peace like the peace we experience when we have allowed God to live in us, by our choice to live in Him. There is no joy, no power, no strength like that of one who has chosen to live in God and allow God

then

to live in him.
May we grow in our awareness, our cognition of the presence of God in us and us in God, by our loving openness to His will and to His love. May we abide in God like Our Lady, and become "cognizant that God is in us and we are in God."
In Jesus, Mary and Joseph!
Cathy Nolan
©Mary TV 2014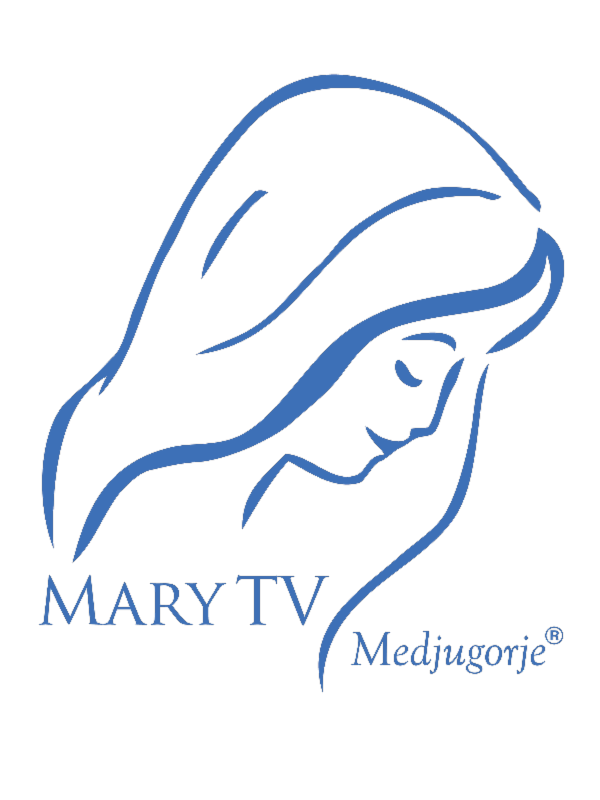 "Medjugorje is the spiritual center of the world."
Saint John Paul II
Be connected!
www.marytv.tv